Emirates chief on Flydubai tie-up to beat the squeeze
Long-haul Low Cost Carriers are squeezing Emirates from East and West. With European and Asian challengers Dubai's hometown airline finds itself forced to rebuild itself to maintain its high load factors while meeting the price point challenges the upstarts present.Emirates intends to increase cooperation with flyDubai and potentially restructure its own economy class offering, delivering a low cost option that keeps travelers connecting in Dubai while also protecting yields.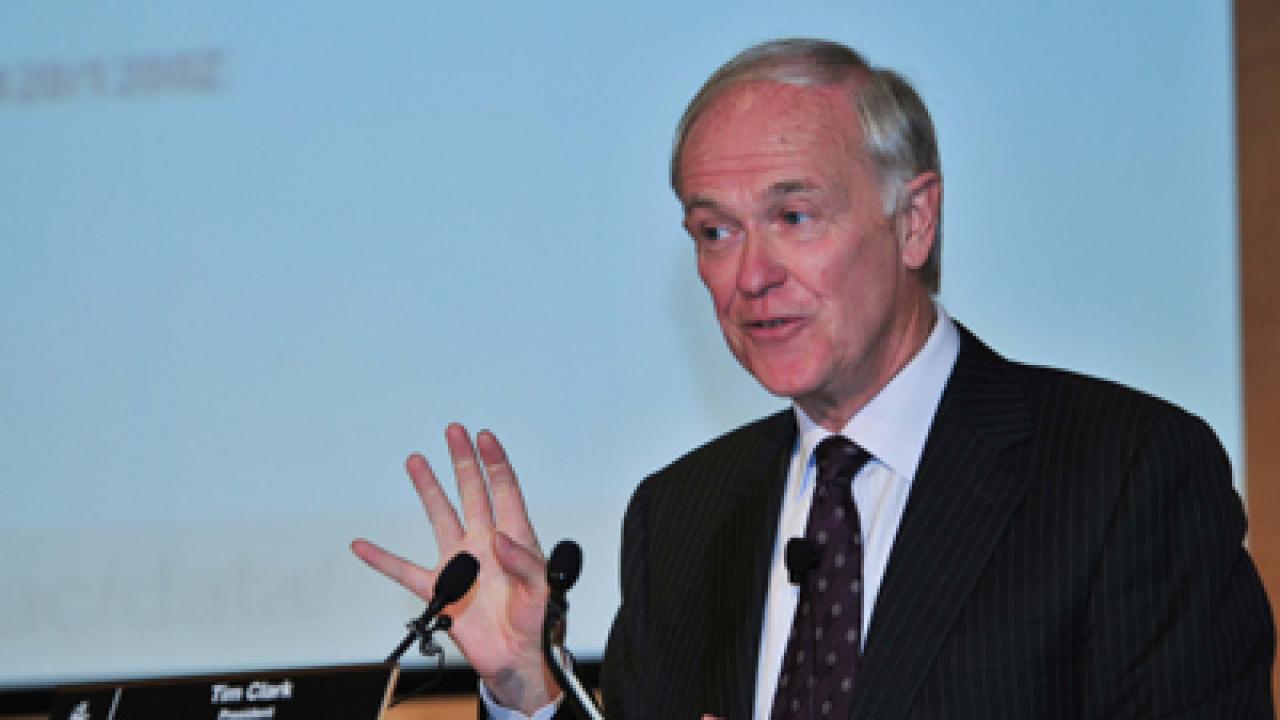 Speaking at the Aviation Festival in London this week CEO Sir Tim Clark presented a two-pronged approach to meeting and beating that challenge.
Cooperation with flyDubai is no surprise, of course, but the changes being made on both sides of the partnership are critical to its success. A simple solution would be to convert everything low cost to the flyDubai brand, but it isn't truly suited to that task. Clark noted that flyDubai is built on a LCC base but it is more of a hybrid operation – business class seating, inflight entertainment, lounges and a loyalty program all on offer – than a traditional low-frills LCC. Then again, in the long-haul market LCCs tend to offer such benefits; often for a price. Integrating those features into a combined hybrid offering could be compelling.
The two carriers currently interline more than 17,000 passengers each week according to Clark, with plans to grow that number significantly. Success on that front depends on improving the transfer process and better aligning the passenger offerings. In essence, as Clark explains, the pair must "strip out what we cannot do together" to present a more unified passenger experience. Or, if full alignment is not viable, at least a set of services that is easier to sell across both carriers.
Delivering on the LCC promise is easier with flyDubai, particularly in some of the smaller markets, but one must remember that Emirates operates with some LCC characteristics, even as a full service airline. To that end Clark is keen to leverage the existing fleet, particularly the A380s, in a manner that keeps unit costs down while maximizing flexibility. The LCC proposition is built on ancillary sales and, with a bit of work on the back-end systems, Clark believes Emirates can convert to a similar model as a subset of its broader offering.
Clark describes a scenario for "stripping out and reconstructing" the end-to-end services offering. Ultimately Emirates "will be able to match the long-haul LCCs in certain segments of inventory." Key to this is the A380 fleet. With nearly 100 flying today Emirates has the ability to further segment, offering a "Basic Economy" type product on board. Clark believes potential exists for "creating multiple classes of economy on the main deck" to deliver on that.
Imagine one section of the cabin offering reduced pitch and a limited baggage allowance. Should the company truly want to press its luck converting those rows to the much maligned 11-abreast option could be viable. The carrier could even consider removing the embedded IFE screens or making that a paid service. If the ancillary model can be implemented, dependent on the digital transformation Clark is so keen on, Emirates may end up with a true airline-within-an-airline model.
A single A380, flying a typical route network, would deliver a basic/LCC economy option plus the regular main cabin seating. That's a powerful competitive position against the long-haul LCC challengers.

Stay up to date
Subscribe to the free Times Aerospace newsletter and receive the latest content every week. We'll never share your email address.