Wide-ranging return for L3Harris
For a huge company like L3Harris with so many areas of business, picking up when Covid-19 restrictions ease will be complicated.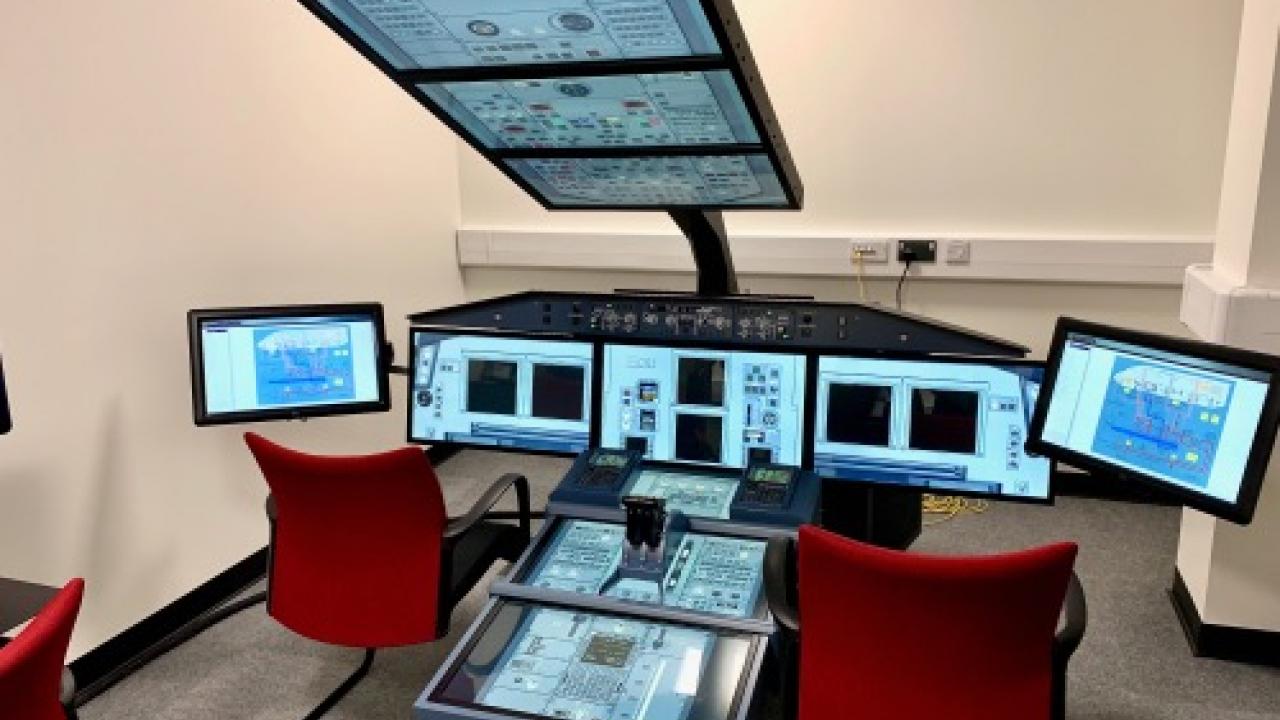 Panel show: An L3Harris flat panel trainer
The company's commercial training solutions division is involved in pilot training for both civilian and military operators, the supply of flight simulators and much more.
Pilot training is an ongoing necessity, for both new pilots and recurrent training of existing air crew. Before Covid-19, L3Harris was working with Oman Air and Qatar Airways training cadet pilots on a 19-month multi-crew pilot licence (MPL) course, which took them from zero hours to a qualified co-pilot on a specific aircraft.
The first female commercial airline pilot of Saudi Arabia, Yasmeen Al Maimani, trained with an L3Harris company, Aerosim, and is now flying with a Saudi airline. Yasmeen said: "In recent years, Saudi Arabia has made strides towards granting women equal rights through the Vision 2030 programme, as well as lifting a ban on driving. This allowed me to finally achieve my first job offer in February 2019 as a Nesma Airlines first officer flying the ATR 72-600."
L3Harris is also reacting to the 'new norm' with the launch of its air transport pilot license (ATPL) essentials programme for aspiring pilots who are not aligned to an airline.
ATPL essentials will take future pilots from anywhere in the world with little or no flying experience to frozen ATPL in 18-24 months.
Cadets who join the lower-cost ATPL essentials programme will be trained by the company's leading instructors at L3Harris' state-of-the-art facilities.
Other parts of the company are also swinging into action with a number of L3Harris devices being prepared for installation within the region.
These include an A320neo RealitySeven full-flight simulator for EgyptAir's Cairo training centre. The device was assembled and completed in-plant acceptance at L3Harris's London Training Centre in February 2020 and is now prepared for installation in Cairo.
Stay up to date
Subscribe to the free Times Aerospace newsletter and receive the latest content every week. We'll never share your email address.