Spatial uses pandemic to catch up on orders
Cabin crew training simulator manufacturer, Spatial, has been busy working through the Covid-19 pandemic with its 'large' order backlog.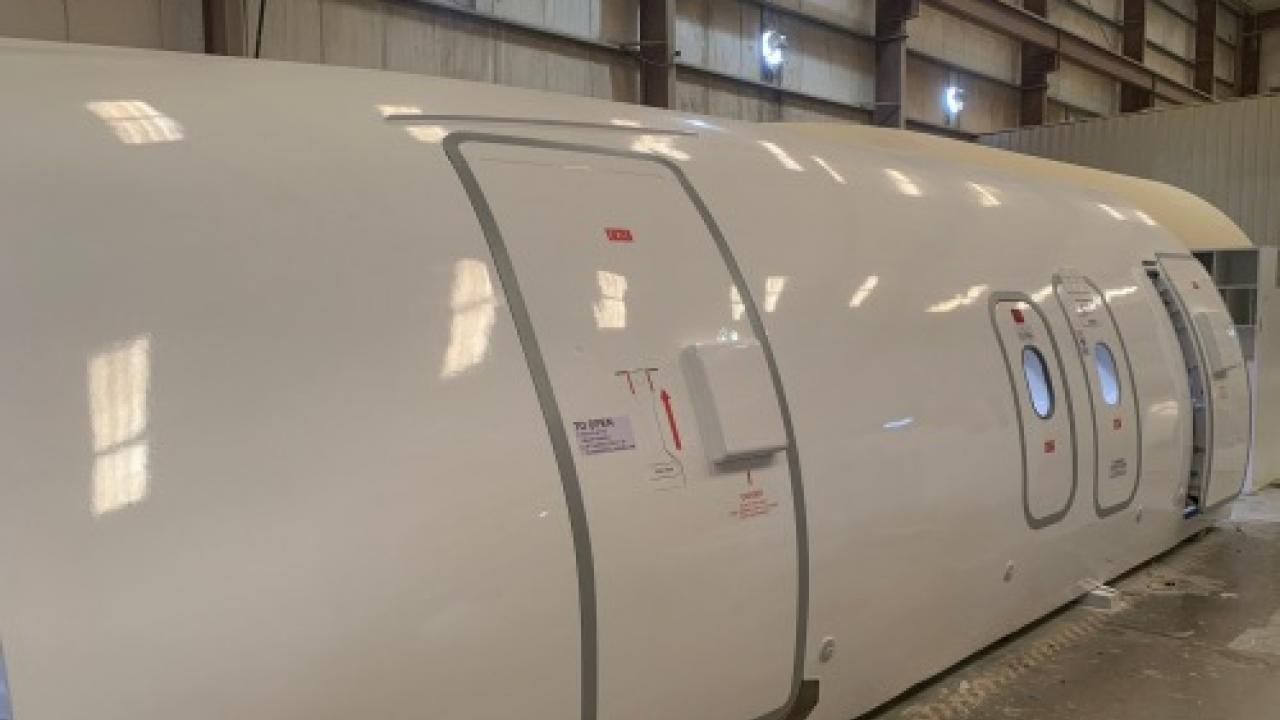 Ready to go: One of Spatial's A320 family door trainers that has just completed a video factory acceptance before being shipped to Singapore Airlines.
"We are fortunate, as we are busy at the moment manufacturing projects that came in before the pandemic, and we are continuing to work closely with our customers to deliver on that," said Marc Van den Broucque, managing director.
"We have also conducted a number of factory acceptances remotely over video links and these have gone quite seamlessly so far, but are by no means a full substitute for a proper hands-on test."
The Ras Al-Khaimah-based company manufactures everything from door trainers and virtual slide trainers, to cabin service trainers and cabin emergency evacuation trainers.
Its customers include Etihad Airways, Turkish Airlines, Pegasus Airlines, and Flydubai.
Van den Broucque said the company has been "pleasantly surprised" with new projects in the pipeline.
"A number of our clients are looking to procure new training devices," he said.
"The approvals process for these is, however, understandably slower, given the critical challenges that most airlines are facing at the moment. Nevertheless, we remain very positive about the medium to long-term outlook for our industry."
Van den Broucque added: "The one constant that we hear from regulators in the cabin crew training space is that there is no real substitute for hands-on learning by using an actual aircraft or a door trainer. There has been great resistance in moving to a virtual training environment and, while we have heard anecdotally that some regulators have been willing to show some flexibility to accommodate temporary changes in how airlines conduct their recurrent training, we do not expect this flexibility to persist once a normal environment returns, as safety is a key area where regulators, understandably, do not compromise.
"The best way to continue training, therefore, does not involve any fundamental changes to the hardware itself, but rather the appropriate use of personal protective equipment (PPE) such as masks and gloves during training."
Stay up to date
Subscribe to the free Times Aerospace newsletter and receive the latest content every week. We'll never share your email address.