OxfordSaudia links up with US university
OxfordSaudia Flight Academy has launched an initiative for its pilot graduates to go on to a degree course with the renowned Embry-Riddle Aeronautical University in the US.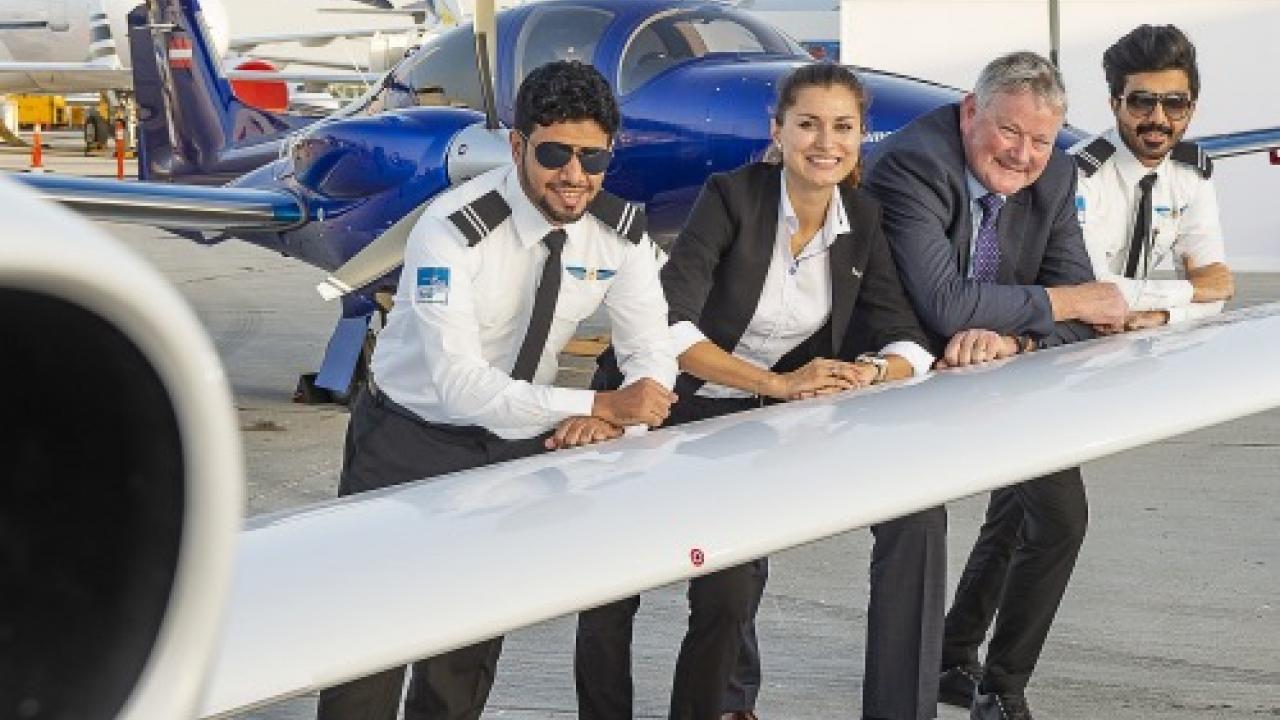 Welcoming everyone: OxfordSaudia was set up in 2017 at King Fahad International Airport, Dammam
The academy, a joint venture between the Saudi National Company of Aviation (SNCA) and training company CAE, believes it is an intelligent way for graduate pilots to continue their aviation education should there be a shortage of jobs as they gain their licence.

"We signed a memorandum of understanding (MoU) with Embry-Riddle Aeronautical University's Worldwide Campus for graduates to receive credit hours toward a degree," said Captain Larry Wade, CEO of Oxford Saudia.

"It was important to choose a university partner capable of catering to all present and future students of our academy. We want only the best for our students, and the choice of university had to match our philosophy for selection of our training partners, staffing, and equipment.

"We are uncompromising in giving students and instructors training from institutions with a long history of providing the highest level of quality education, professional development, and academic experience. Embry-Riddle exceeds those requirements."

Embry-Riddle offers a range of aviation degree courses, from the business of aviation to aircraft engineering, with everything in between.
OxfordSaudia was set up in 2017 at King Fahad International Airport, Dammam, with the aim of training students from across Saudi and the Middle East. It offers a complete zero to commercial pilot's licence/air transport pilot licence (CPL/ATPL) course, with a foundation year before the full-time integrated course.

Unusually, it finishes with a type rating for an Airbus A320 as part of the course, rather than the type rating being added on later.
Investment in the school has been strong, becoming a CAE authorised training centre and installing a CAE full-flight simulator for the A320, and ordering 60 single-engine and twin-engine aircraft from Diamond Aircraft for its training fleet.

All the aircraft were equipped with Jet A-burning Austro engines and Garmin G1000 NXi glass cockpits – plus, unusually, a flight data recorder for post-flight analysis.

Talking about the order, Anthony Miller, director of global business development at OxfordSaudia, said: "It marks a new era of aviation training in the kingdom, which is well aligned with the kingdom's 2030 vision.

"SNCA is determined to provide the aviation industry with highly qualified male and female pilots who will be part of the development of our aviation industry and serve as an integral tool for development in the region. We have carefully selected Diamond aircraft because of their well-known reputation of safety and efficiency."
Stay up to date
Subscribe to the free Times Aerospace newsletter and receive the latest content every week. We'll never share your email address.