MROs focus on the engineers of tomorrow
The worldwide shortage of aircraft engineers and technicians is still apparent, despite the reduction of flight hours during the pandemic.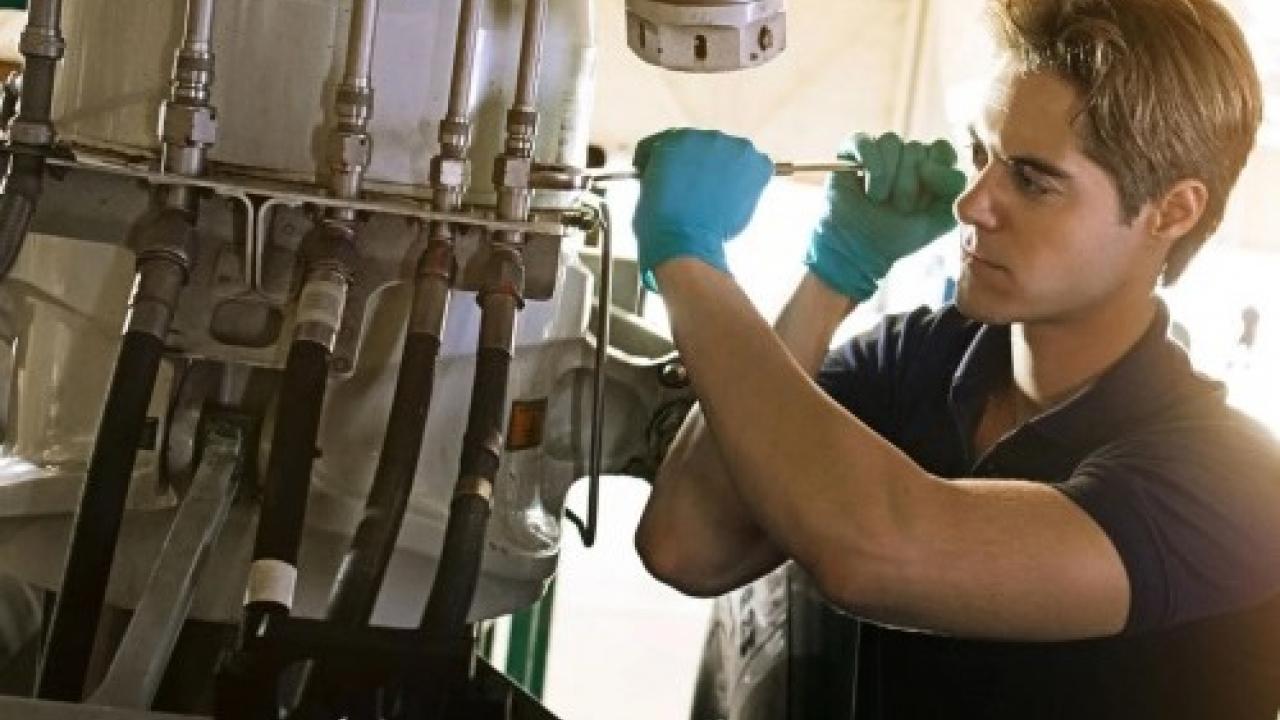 Big job: An Emirates engineer works on an aircraft undercarridge
But aviation will return and there are extra tasks to perform, some of which may require checking and signing off by a licensed engineer.

Consequently, maintenance, repair and overhaul (MRO) organisations are not easing up on training and recruitment.
Etihad Engineering, for example, is expanding its operations in aircraft maintenance and parking to meet the new requirements of airline operators with fleets grounded due to the Covid-19 pandemic.
Operators from around the world have worked closely with the company to bring forward maintenance work that was initially planned towards the end of the year.
Current projects involve the delivery of cabin uplift, passenger to freighter conversion, longeron modification, heavy maintenance (C-check), major structural modification, parking solutions, painting and deep cleaning of aircraft for both Etihad Airways and third-party airline customers.
Likewise, Emirates Engineering is busy looking after its fleet. Ahmed Safa, Emirates' divisional senior vice president engineering said: "We have a comprehensive aircraft parking and reactivation programme that strictly follows manufacturers' guidelines and maintenance manuals, and we have enhanced standards and protocols of our own.
"We also have the enviable challenge of a full wide-body fleet – 115 A380s and 155 B777s – and the most sophisticated systems and avionics in the industry. While a narrow-body aircraft only requires around 3-4 employees working for eight hours or so to cover it, our aircraft need 4-6 employees working a 12-hour shift. And, taking extra precautions while maintaining social distancing, adds its own interesting twist to the proceedings."
Of the 270 aircraft in its fleet, Emirates had initially parked and wrapped up 218 aircraft – 117 at Dubai World Central and 101 at Dubai International airport – that involved more than 15,500 hours of work.
Stay up to date
Subscribe to the free Times Aerospace newsletter and receive the latest content every week. We'll never share your email address.