GAA's decade of success… with much more to come
Originally part of Gulf Air, when Gulf Aviation Academy (GAA) launched as an independent aviation training facility in 2010, it became the first European Aviation Safety Agency (EASA) approved training organisation (ATO) outside Europe.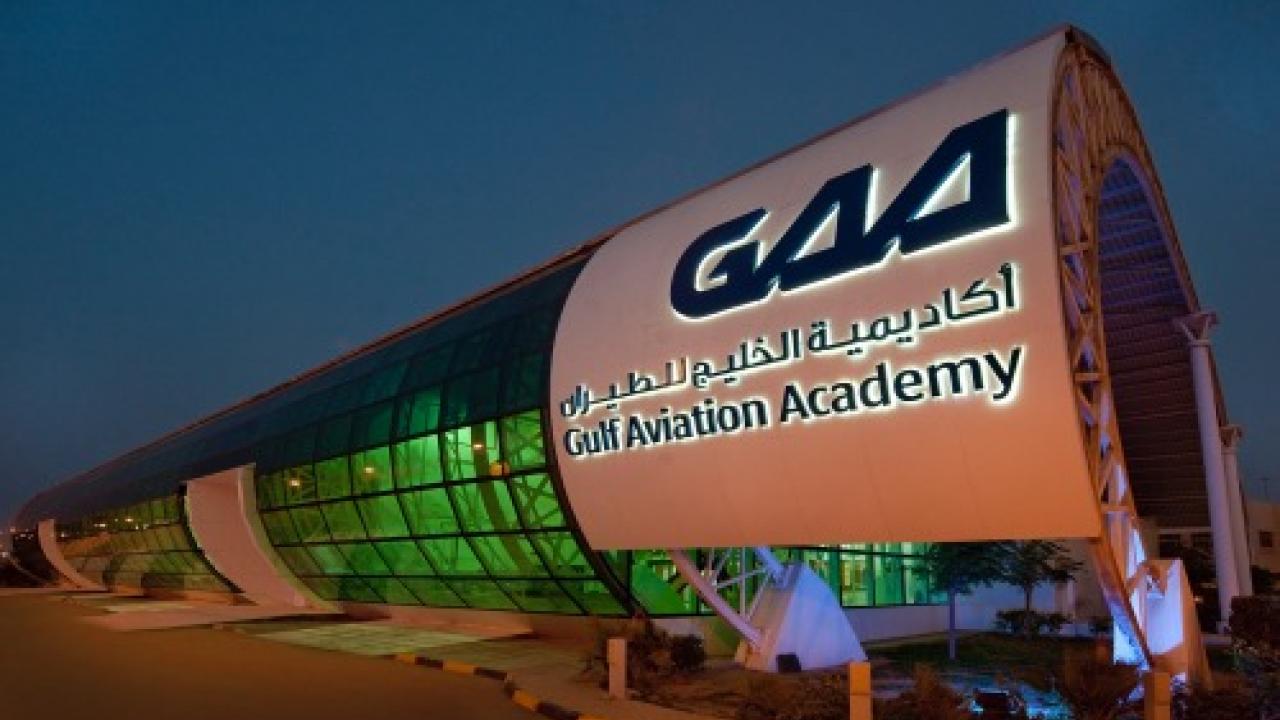 Imposing: GAA has claimed a number of training 'firsts' at its facility in Bahrain.
In that first year, the academy also gained EASA 147 approval for its engineering programmes and became a UK Civil Aviation Authority (CAA) cabin crew training organisation.
Ten years later, GAA offers a range of courses for pilots, cabin crew, ATC, engineering, security, airport operations and ground training, as well as management and maritime qualifications.
CEO, Captain Dhaffer Al Abbasi, said: "Massive investment has taken place since 2010. GAA invested more than $80 million dollars in equipment and renovation of the facilities to ensure compliance with international standards. We have built confidence with regional bodies and are compliant with civil aviation authorities across the Gulf, including Kuwait, Saudi, the UAE and Oman.
"The initial investment was in three new full-flight simulators (FFSs), which was later expanded to six, with one positioned in Amsterdam to complement the market for that specific Embraer aircraft.
"The classrooms were renovated and the facilities extended by 75%.
"We have upgraded our engineering labs and incorporated augmented reality into our aircraft engineering training programme, provided through our collaboration with KLM training E&M's NUVEON project for the Boeing 787 and 777, in addition to Rolls-Royce and Pratt and Witney aircraft engine programmes and various aircraft systems.
"Additionally, we have invested in a range of cabin crew training equipment to keep abreast with the latest aircraft technology, such as the Boeing787 door trainer."
GAA has recently invested in a fourth A320 FFS in Bahrain, to support A320 type rating for pilots, reflecting the influx of the aircraft to the region.
Around 25% of GAA's training programmes are devoted to Gulf Air, but other clients include European flag-carriers, private and business jets, military operators and airports.
The academy has seen major growth, particularly in ground and pilot training. Al Abbasi said: "Ground training has been steadily growing as all airport staff are obliged to pass a mandatory aviation security (AVSEC) training programme. The growth in pilot training is due to rapid airline expansion in the Middle East and Indian subcontinent."
The academy has seen a change in both age and gender in student demographics. Al Abbasi explained: "We noted an increase in younger people aspiring to be part of the aviation field, as well as more females. We welcome this change and believe it is essential to reflect equality and empower women to have a major role in all fields.

"A main driver for this change was the ability to have the training programmes based in Bahrain, as previously much of the training was provided abroad."
Early last year, GAA announced a partnership with CAA International.
Stay up to date
Subscribe to the free Times Aerospace newsletter and receive the latest content every week. We'll never share your email address.