Extra simulator set to ease pressure on PSAA
The Prince Sultan Aviation Academy in Jeddah, Saudi Arabia, evolved from the Saudia Pilot Training Institute, which opened in 1959.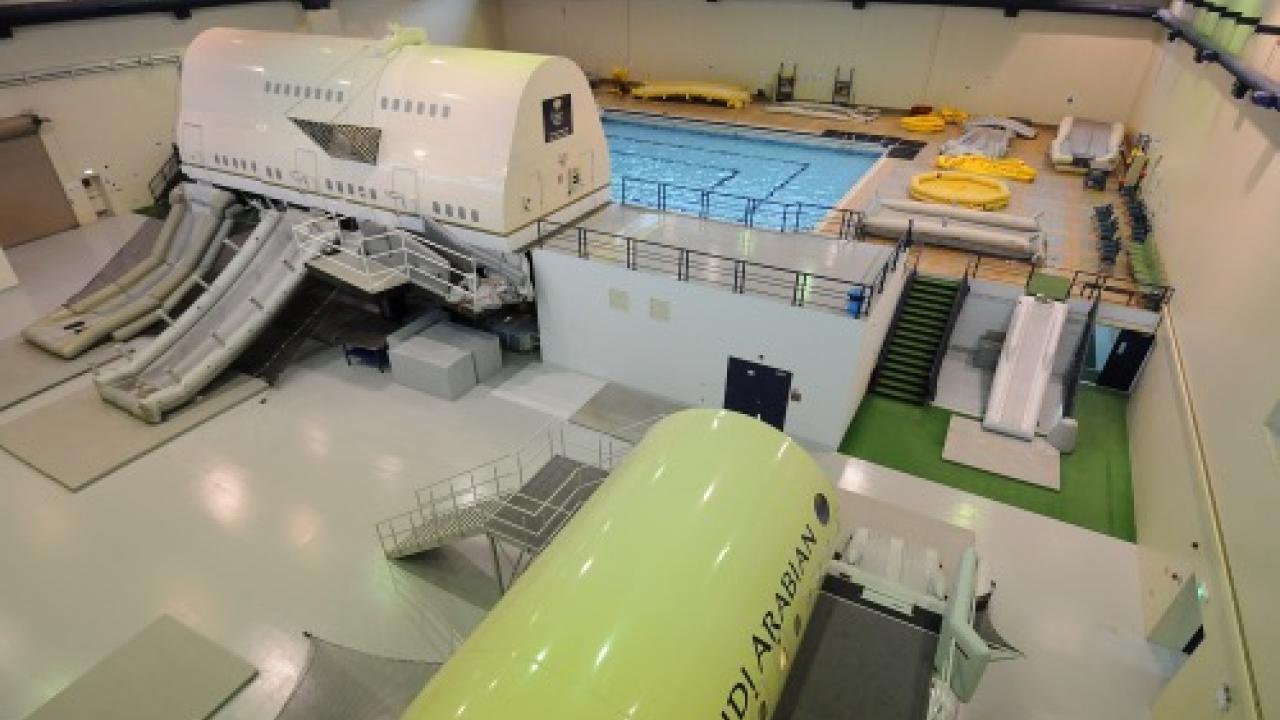 Image: PSAA
The current training facility was inaugurated in April 1979, as flight operations centre, designed to train Saudi Arabian Airlines staff.
The centre still focuses on Saudia, but also undertakes third-party training for other companies. It does not conduct ab initio training; focusing on pilot ratings and custom-designed training courses.
Captain Ismael S Alkoshy, managing director, said: "We welcome all persons, regardless of their gender, to our custom-designed training courses, which cover cabin crew, flight dispatchers, flight operations personnel and other skills training.
"We offer airlines in the region full-flight simulator training, as well as ground-training courses, either in PSAA facilities or online through distance learning and virtual classrooms. Courses include aircraft systems, procedures, performance, safety, human factors, crew resource management, safety management systems (SMS) and dangerous goods handling."
PSAA has broadened its range of training subjects and built a number of partnerships with reputable international organisations. It recently became an IATA regional training partner, as well as an ICAO associate member for the trainair plus programme.
The centre's two A320 full-flight simulators (FFSs) have been under pressure covering training for Saudia, and offering Flyadeal, Flynas and Saudi Gulf slots – but only when available. This issue will be resolved when PSAA's recently purchased third A320 FFS is installed this summer.
Al Koshy said: "The increasing proportion of Saudi pilots in the Saudia and Flyadeal workforces – Saudia anticipates all its co-pilots being Saudi nationals within the next few years – means that this source of business is likely to increase. We are investing in new equipment to be able to support the additional demand."
He added: "When it opened, Prince Sultan Aviation Academy was the only place in the Middle East to offer commercial aviation training. Today, we have moved away from being a training centre for Saudia, to a strategic business unit of the Saudi Arabian Airlines Corporation. The government's goal is to have us offer the highest level of training possible, with a focus on safety and quality.
"As we look back, a great amount of progress has been achieved. As part of our considerable investments in technology, we have developed our distance-learning programme to support our customers by lowering their training costs. This newly approved training methodology decreases the number of people physically attending training courses."
Stay up to date
Subscribe to the free Times Aerospace newsletter and receive the latest content every week. We'll never share your email address.