Big ambitions for Saudi's Tayaran
It's a little over a year since the National Aviation Academy of Saudi Arabia, also known as Tayaran, had its inauguration at its King Abdullah Economic City (KAEC) HQ.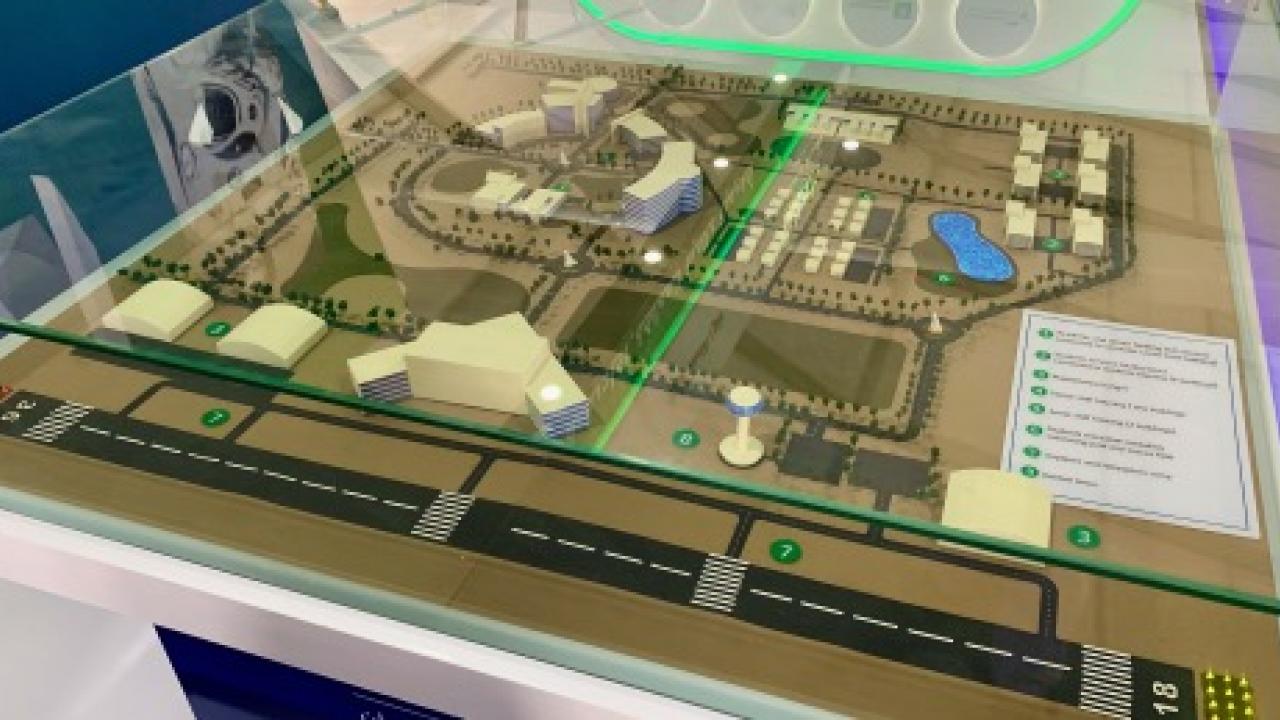 Model facilities on display: The academy will support 1,650 trainees annually, including 1,200 in aircraft maintenance and 450 pilots.
On that day, Prince Sultan bin Salman, head of its board of trustees, said Tayaran had been established to train talented individuals pursuing careers in various aeronautical fields.
"The academy will strengthen the Saudi economy and the aviation industry," he said. "With the kingdom's strategic position and strong economy, it continues to make great progress in aviation, with the largest airports, the largest freight jets, and many significant international aviation conferences and forums."
Tayaran has courses across the board. They include pilot training for both airline and helicopter operations, with most of the flight-training taking place at Thumamah Airport, which also hosts Tayaran drone pilot training.
Other courses include GACA 147 approved aircraft maintenance technician training.
Captain Mohammed Al-Subaiei, Tayaran's general manager, said the academy would support 1,650 trainees annually, including 1,200 in aircraft maintenance and 450 pilots, making it one of the largest centres of its kind in the Middle East.
The academy has also signed a memorandum of understanding (MoU) with Emirates Flight Training Academy in Dubai to share expertise, jointly promote their training programmes, and exchange cadet pilots and aircraft maintenance technicians between the two academies.
"We accept sponsored applicants who pass our admission tests, regardless of their gender," said Al-Subaiei. "In three years, the academy will accept students from around the world. Such an ambitious project will initially begin with around 5% of the total number of applicants.
"As a science, aviation is a sophisticated field of study, not only for the safety and security conditions it demands, but also for the high cost of the training equipment needed to ensure the best educational outcomes. Students can finish their maintenance programme in 36 months.
"The academy is committed to utilising the best technologies and teaching internationally accredited programmes to prepare its members to become pioneers. It will provide job opportunities for young people who, Crown Prince Mohammed bin Salman has said, are our foremost resource."
Right now, to get courses moving again after the hiatus created by coronavirus, Tayaran is offering a 25% discount for cadet pilots on a self-funded course, and is also able to arrange interest-free loans for cadets through the Alinma Bank.
Stay up to date
Subscribe to the free Times Aerospace newsletter and receive the latest content every week. We'll never share your email address.