The drone rangers
The booming use of unmanned aerial vehicles has now spread to security, with one South African company using the devices to protect residential estates. Alan Dron reports.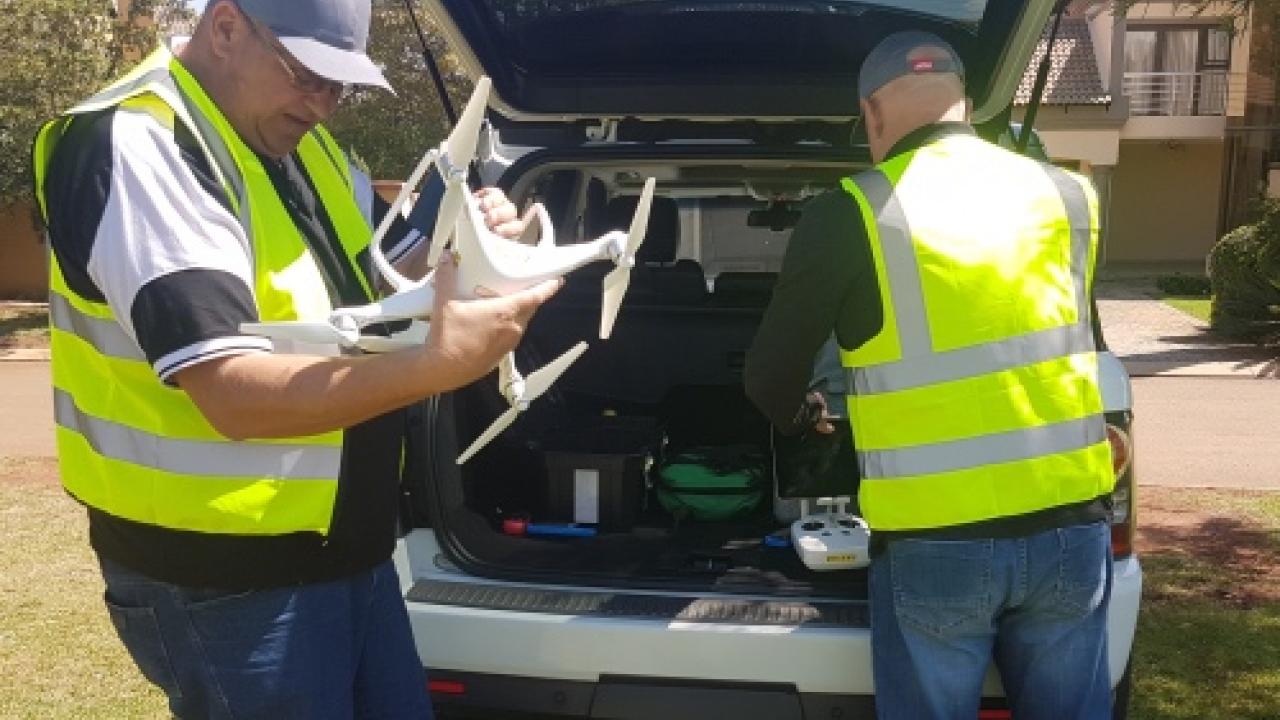 South Africa is, unfortunately, known for its high crime rate. Every cloud has its silver lining, however, and, in this case, that takes the form of business opportunities for a company like Drone Guards and its holding company, UAV Aerial Works.
With burglaries and house invasions a sad fact of life in the country, many middle-class residents have retreated to guarded estates. However, in most cases, the guard element is a single person who patrols the perimeter periodically – an insufficient deterrent to determined criminals.
Using remotely piloted air systems (RPAS) to provide an overwatch capability for residential estates is one answer.
An aerial watchman has two main benefits. Not only do residents feel safer, but their estates provide areas where wealthy incomers can make their homes. "Residents want to feel safe; if they feel safe in their estates, house prices will at least maintain their value," said Drone Guards director, Kim James. "If we can secure high-value assets, the country will continue to attract capital investment."
A breakthrough moment for the company came at the Securex security exhibition, the largest in sub-Saharan Africa, earlier this year. "We had an absolutely amazing response," said James. "We were overrun. We stood there for three days and we've not stopped getting enquiries."
The company began operating residential RPAS patrols in June. The most difficult aspect of setting up the service, said James, was fulfilling the South African Civil Aviation Authority (SACAA) regulations for drones, which essentially were the same as for manned aircraft, but in many cases simply substituted the word 'UAV' for 'aircraft'.
The process of getting licenced to offer the RPAS service was a time-consuming and costly exercise, said James.
Now that it is up-and-running, however, requests for Drone Guards' services are rolling in from estate managements.
At present, the service uses readily available, Chinese-built DJI Matrice 200 RPAS, which have the advantage of being tried-and-tested but also have limitations, notably that their payload of a zoom camera cannot be swapped for other sensors.
For this reason, another UAV Aerial Works subsidiary, Sky Robots, is developing its own RPAS, which is being designed specifically with the security mission in mind. At the time of writing, Sky Robots was working on its third prototype.
Inevitably, this has involved the time and expense of building a safety case for the new RPAS to satisfy the SACAA that the vehicle can operate safely over people, property and roads.
"We're going to produce a drone that has a built-in parachute and other redundancies, like extra batteries," explained James. These measures are intended to ease any concerns on the part of the regulator.
Typically, when Drone Guards begins its duties at a residential estate, it will fly its drones at night, for around 30 minutes at a time, returning to their controller to have their batteries replaced. That routine continues through the night.
The company says it has already found that it can be tricky to remove batteries from the DJI model and its own RPAS will be designed to be more ergonomically efficient in such matters.
The response from traditional security companies that supply guards for estates has sometimes been critical: "Sometimes they say, 'You're taking our jobs away'," said James. "Our response to that is, 'You can take us in as a service provider and you can provide a better service for your clients'. A guard walking behind an eight-foot-high wall can't see what's behind it. An RPAS can."
Drone Guards deliberately randomises the timing of its patrols so that criminals cannot calculate when the next sweep will take place. Footage from the craft's camera is streamed to a control room: "We monitor the screen and are in radio contact with security, or they have a security guard actually sitting in the van with us."
Drone Guards is operating in five estates at the moment and is seeking permission to start operations in several more.

Stay up to date
Subscribe to the free Times Aerospace newsletter and receive the latest content every week. We'll never share your email address.