Why $40m investment makes Ethiopian so appy
Ethiopian Airlines is investing heavily in information and communications technology (ICT) development to boost its sales revenue. Kaleyesus Bekele reports.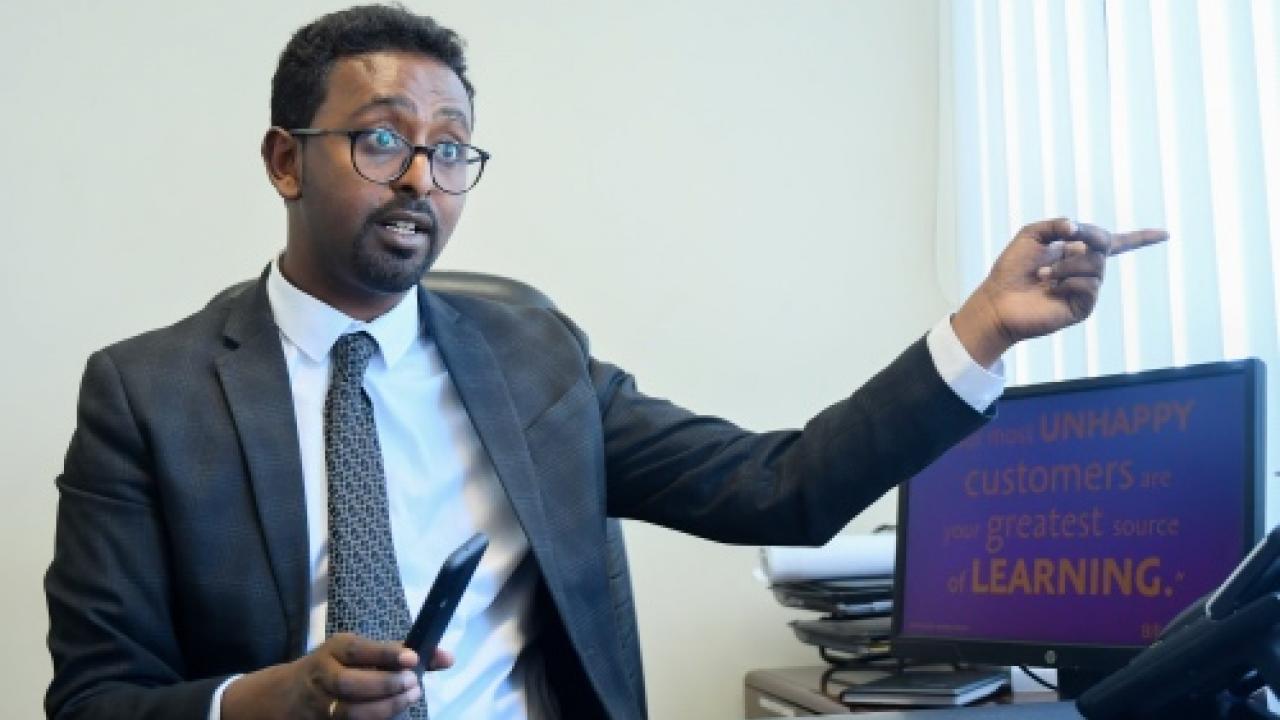 Ethiopian Airlines has invested more than $40 million in the past five years on the latest ICT technologies to boost online sales.
The airline made the investment to acquire and develop a data centre, systems and software.
The airline digital department has internally developed a mobile application that enables customers to book a flight, pay and check in using their mobile phones.

Miretab Teklaye, director integrated marketing communication, explained that ICT is one of the four pillars of the airline's 'vision 2025' 15-year growth roadmap programme – the others are fleet, human resource and network.
"We are in the digital era and we are providing our customers with seamless operational services using the latest communication technology," he said.
Ethiopian launched the mobile app in 2018 and, today, has close to one million users. Online sales represent 25% of the total volume. "Our online sales have grown from 11% in 2017 and we plan to increase this figure to 50% by 2022," Teklaye added.
The airline's online sales in Ethiopia alone have grown from 4% to 40%.
"Ethiopian Airlines' corporate strategy is to be cost-leader by providing global-standard service. To be a cost-leader, one of the drivers is the operational excellence that we offer using communication technology," said Teklaye.
The mobile app offers three local languages and a number of local payment options. In Ethiopia, the airline offers 12 payment options by collaborating with local banks and CBE Birr, M Cash and Hello Cash.
Throughout Africa, it offers 35 payment options including M Pesa, Air Tel, MTN and ECO Bank. In China it uses Ali Pay and We Chat. It also provides local payment options in Brazil. "We use localised features. We are providing operational excellence using IT technologies," Teklaye said.
The Mobile app also offers 11 foreign languages including English, Italian, French and Portuguese.
The airline digital team is now developing another mobile app, named Feel Addis, which enables layover passengers staying a night in Addis Ababa to secure their transit visa, hotel voucher etc. "The layover passengers can also use the app to see around Addis Ababa. It helps them experience the nightlife and go out shopping. We also have a chatbot on Telegram and Messenger called Lucy," Teklaye said.
"Our every process uses best-of-breed technology. All the booking, payment, ticketing, checking in and immigration processes, plus boarding end-to-end experience, is digitised. We are providing a personalised service for all our customers. We are reachable from any part of the world at any time," he added.
Teklaye said that, though the airline has had a website for many years, the growth of users on desktop was static, while mobile app utilisation was growing fast. "We are investing a lot to diversify our channels," he added.
"In Africa, Kenya Airways, South Africa Airways and EgyptAir started using mobile apps between 2013-2015. We started in 2018, but now we are the biggest in terms of number of users. In terms of penetration, ours is the biggest," Tekelaye said.
Today, 15% of Ethiopian's sales are done through the mobile app and it has 960,000 users, which is increasing every day.
"Our plan is now to include internet of things (IOT) on the app," said Tekelaye. "We also want to have a feature on the app that enables travellers at Addis Ababa Airport to navigate through the airport and locate their boarding gates easily as the app reads the beacons."

Stay up to date
Subscribe to the free Times Aerospace newsletter and receive the latest content every week. We'll never share your email address.