Interaction key to post-virus airlines
As Middle East airlines start to increase their capacity again following the Covid-19 outbreak, Panasonic Avionics is responding.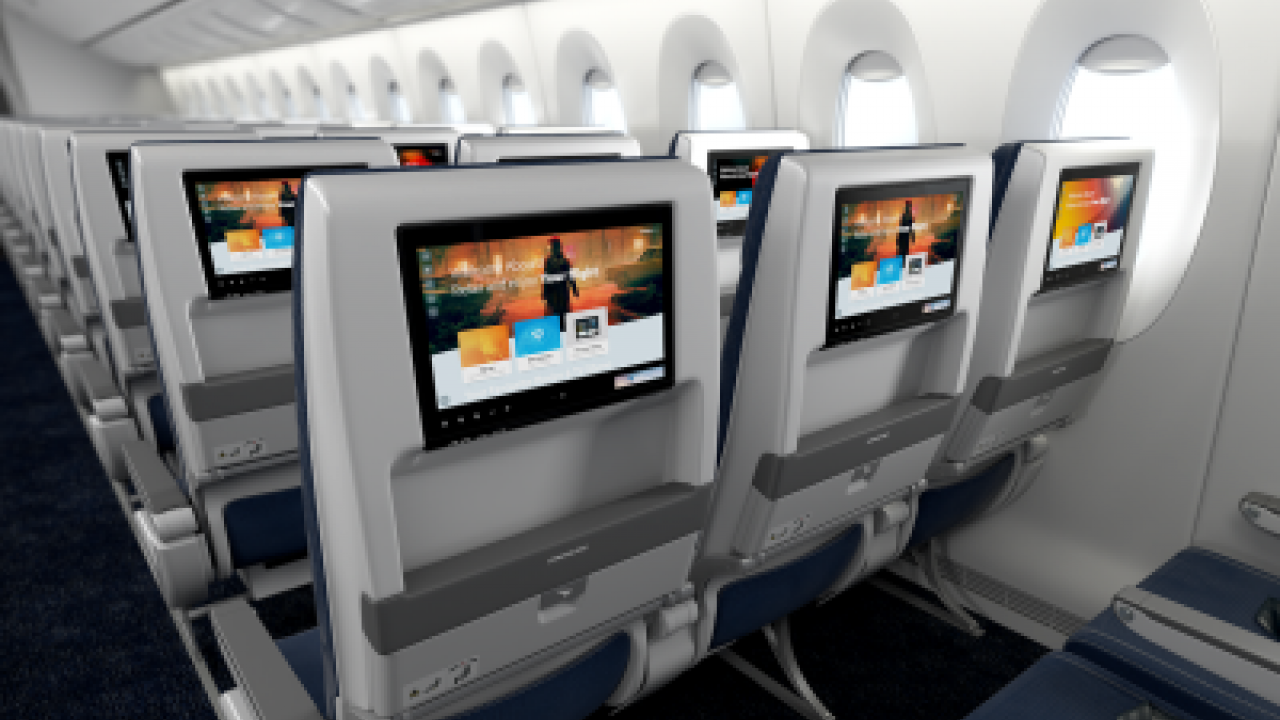 Rolling out: Panasonic NEXT brings fully immersive 4K high-definition IFE. Picture:Panasonic
There is a lot going on. Airlines are starting to wake up and realise that we are still here! That's the view of Tom Eskola, Panasonic Avionics vice president and general manager, Middle East, central and southern Asia, and Africa. Steve Nichols reports.
He said that he thought airlines were looking for leadership in a post-coronavirus world.
"They are asking, 'how can we interact with the passenger in a more digital way'?
"We have the capability to pair passengers' mobile devices with the seat-back screen. With our Companion app, we can also show menus on either the seat back monitor or the passenger's device, so reducing the need for interaction with cabin crew."
"Passengers can, therefore, choose their meals electronically, either before or during their flight. These types of products, integrated with an airline's applications, can be a really powerful way to interact with the passenger."
Eskola added: "Several airlines have also approached us about crew interaction. They want to use the in-flight WiFi and satellite connectivity to enhance their ability to communicate with their personnel during flights using crew devices. These are things we couldn't do a few years ago, but we are now already delivering for airlines in the region."
Panasonic's new Arc in-flight map solution also allows for personalised map profiles and preferences that appear whenever people log into the in-flight entertainment and connectivity (IFEC) system. Arc can also integrate with Panasonic's e-commerce platform, allowing sales to be directly tied to real-time flight events.
The company currently has equipment flying on Emirates, Turkish, Etihad, Qatar, Saudia, EgyptAir, Kuwait, Middle East Airlines-Air Liban, Saudi Gulf and several private operators.
It recently unveiled its 'welcome aboard collection' – a selection of in-flight products designed to help airlines address passenger concerns about Covid-19.
As well as an on-board reader to digitise print publications and the Companion app, the collection also includes the Nanoe air cleanser, which improves air quality by generating nano-sized electrostatic-atomised water particles that can suppress odours and inhibit certain viruses, bacteria, and allergens.
The collection includes other innovative solutions, such as 'active surfaces', which allows for easy wipe-down from flight-to-flight.
So what's next for Panasonic?
"With our fully embedded NEXT in-flight entertainment systems, which we are rolling out to airlines in the region, we will bring fully immersive 4K high-definition IFE," said Eskola.
Panasonic also delivers Ku-band satellite-based in-flight connectivity and has almost completed its global 'Gen 3' modem roll-out worldwide, which delivers faster connection speeds.
"We have used multiple satellites to provide Ku-band spot beams for extra capacity where it is needed. We only have a handful of aircraft that still need to make the transition to Gen 3 and we are working with the airlines to bring them on board."
This high-throughput satellite (HTS) network will be augmented in 2022 by Panasonic's extreme throughput satellite (XTS) network, thanks to the launch of Eutelsat 10B.
Located at 10 degrees east, Eutelsat 10B will have an orbital position that offers visibility from the Americas to Asia. This will allow Panasonic to funnel multiple gigahertz of XTS Ku-band connectivity to airlines flying throughout the region by utilising more powerful spot beams.
"The combination of embedded and installed systems, plus fast satellite connectivity, allows us to really showcase digital products and enhance the passenger experience," explained Eskola.
"We can deliver value-added services to the airlines, putting live television, phone systems and content to portable personal devices. We can also integrate with airline applications, even allowing mobile devices to act as a remote control for the IFE."
The higher-speed network will also help enable Panasonic's ZeroTouch system, which moves data to and from an aircraft using Wi-Fi, 4G or a Ku-band satellite connection.
ZeroTouch reduces an airline's need to physically touch the aircraft because all interactions are managed through a virtual dashboard.
It provides access to real-time passenger data, software and media; plus content updates can be data-driven, helping to deliver a relevant and personalised passenger experience.
"The first few aircraft for two airlines have been rolled out with ZeroTouch capability and we are working on finalising it for larger fleets," Eskola concluded.
Stay up to date
Subscribe to the free Times Aerospace newsletter and receive the latest content every week. We'll never share your email address.