Speed and safety, the twin goals for NAS
Akue Come Adovi, director of operations, National Aviation Services (NAS), the ground-handling company operating in Cote D'Ivoire, explains his company's twin goals of hitting tough targets while maintaining an emphasis on safety.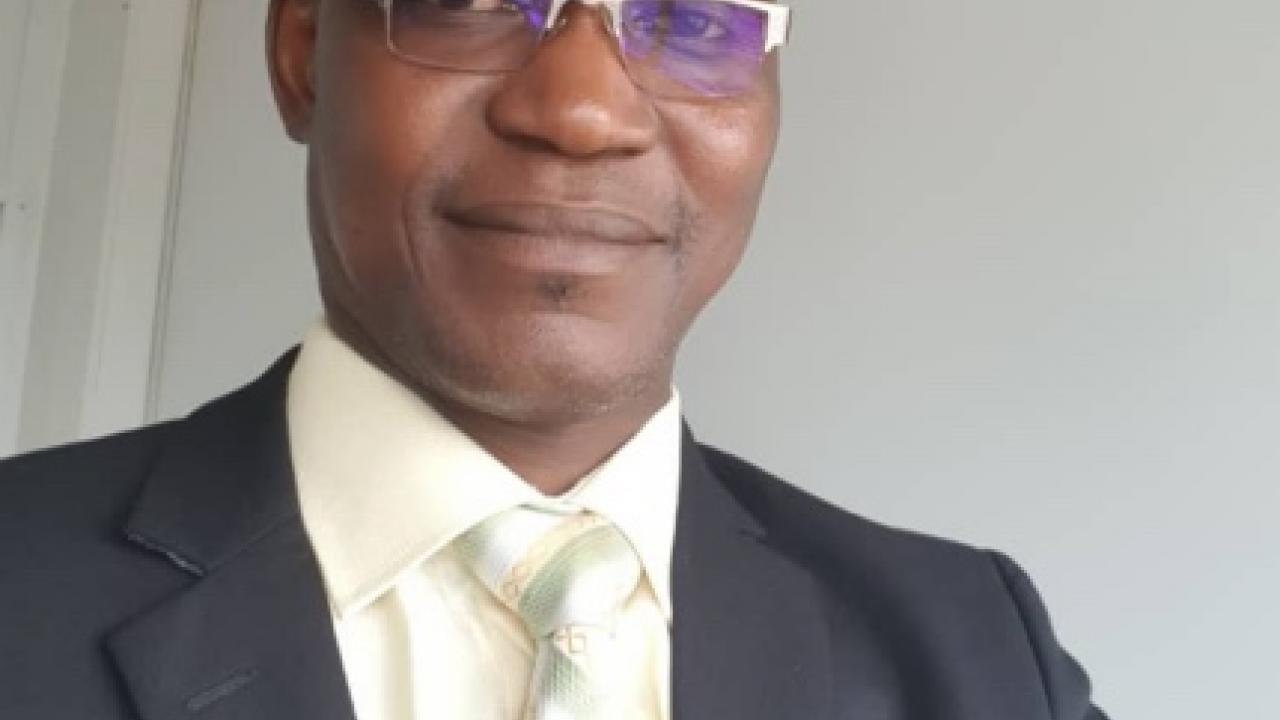 Every month, the Government of Cote D'Ivoire checks up on the performance of NAS as it services the country's airports.
"We have what we call an on-time performance target. We are required to have 99%," explained Akue Come Adovi, NAS director of operations.
"Whenever we fall short of this target, we find out the cause and take corrective actions to ensure that we sustain this goal.
"At the same time, we have an eye on the safety aspect of operations because, without safety, we cannot reach the goal. So, the 99% on-time performance goal is being pursued together with the safety aspect of our ground-handling services."
Adovi said NAS is committed to complying with the service level agreements (SLAs) it signed with airlines and, so, takes measures to update its personnel with modern handling trends.
"In the past, you might have handled narrow-bodied aircraft within one hour. These days, the competitive nature of the handling business and emerging changes are such that you have 40 minutes to do the same thing," he explained.
In the light of evolving trends, NAS is giving serious attention to the training and experience of personnel. In October 2019, two of its managers were sent to Germany for a workshop with equipment providers to see new technologies and look at the possibility of acquiring some of them.
Adovi said his company was looking to acquire some technologically advanced handling equipment within the next few years.
Looking at safety on the ramp, he said: "Today, in Cote D'Ivoire, it is forbidden for handling staff to speed on the tarmac. In Abidjan, for instance, the speed limit is 20kph, but when you get to the area where an aircraft is parked, you have to go slowly as if you are walking.
"There is a mandatory rule for staff that they have to be guided by somebody if they are to approach an aircraft. These measures are to avoid incidents and accidents.
"Also, we have sensors on our equipment. This helps to draw the driver's attention when he is getting too close to an aircraft. Some of our equipment also have automatic engine stops, which cut out when people are moving to a certain area without caution.
"All these measures have helped us to avoid incident and accidents on the field – and we have people that monitor the process."
NAS has passed its second certification for the International Air Transport Association (IATA) safety audit of ground operations (ISAGO). "The first one was in 2015; the second in 2018; and we are going to face another this year," said Adovi.
Félix Houphouët-Boigny International Airport in Abidjan is one of the airports where NAS supplies a wide range of services, including registration, boarding, luggage, transfers, track operations and support.
The company handles more than two million passengers at the airport, which is managed by International Airport of Abidjan (AERIA).
NAS runs things under a concession arrangement – initially from 1996 to 2010 and later renewed by the Ivorian Government to last for 20 years.
With the increase of passenger numbers at the airport from 600,000 in 1996 to more than two million in 2018, the task of handling services has increased for NAS over the years, alongside an increase in number of cargo airlines operating into Cote D'Ivoire.

Stay up to date
Subscribe to the free Times Aerospace newsletter and receive the latest content every week. We'll never share your email address.