Propelling aircraft into the green age
Rolls-Royce is developing amazing new engine technology to help make aviation greener and more efficient for the future. Steve Nichols has been finding out more.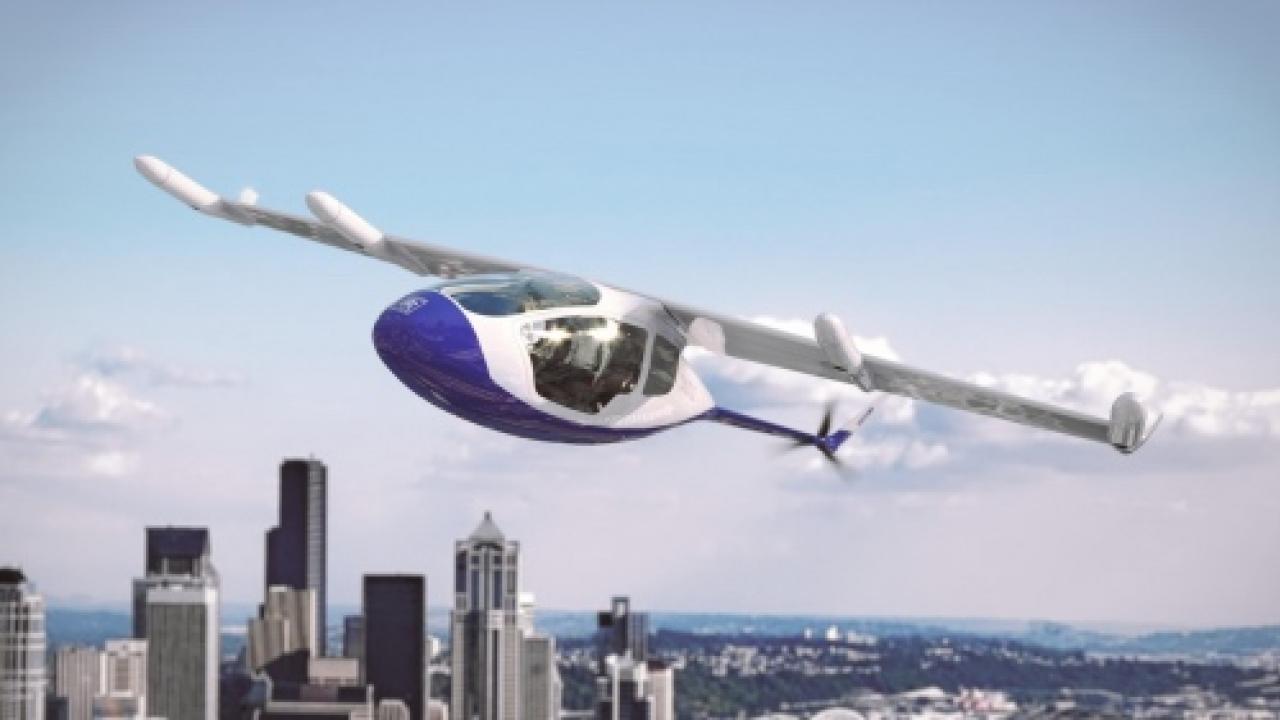 Rolls-Royce is developing a number of different propulsion systems for use on future aircraft.
However, the company says don't expect its large turbofan jet engines to disappear any time soon.
Phil Curnock, chief engineer, Rolls-Royce civil future programmes, explained that, while the company takes its concerns for the environment very seriously, there will always be limitations with electrical power.
"At the moment, it would be very difficult to make an electrically powered aircraft that could fly more than 1,000 miles," Curnock said. "The power capabilities and battery capacity required is just not there with current technology.
"We will take an incremental approach to electrification. We'll see more electric aircraft and some electrification for various parts of the flight," he said. "But the gas turbine will still be in use for some time."
So what is Rolls-Royce doing to reduce CO2 and NOx emissions?
"Air transport only contributes 2% to the world's total CO2 emissions, but we do take it seriously. With more than an estimated 37,000 new aircraft being required over the next 20 years, it is important that we do," Curnock said.
"CO2 emissions from jet engines are down 80% since the jet aircraft first flew, but the target is to reduce carbon emissions overall by a further 50% by 2050.
"We've come a long way towards meeting the CO2 target already – we've saved 10 billion tonnes of CO2 since 1990," he added.
The Strategic Research and Innovation Agenda's (SRIA's) Advisory Council for Aviation Research and Innovation in Europe (ACARE) flightpath 2050 initiative calls for a 75% reduction in CO2 emissions per passenger kilometre, a 90% reduction in NOx emissions and a 65% reduction in noise by the middle of the century.
Rolls-Royce admits these are "extremely challenging targets that will demand integrated aircraft and engine solutions". The Trent XWB leads the way in each category for Rolls-Royce, but it will be the company's Advance and UltraFan initiatives that will enable it to take the next step.
"Advance is a three-shaft engine architecture with gearing. The high-efficiency core compression and turbine system incorporated into Advance will deliver the highest overall pressure ratio of any commercial turbofan engine ever-made," said Curnock.
The problem is simple – a jet turbine wants to rotate as quickly as possible for efficiency, but the fan needs to rotate much more slowly. The geared turbofan solves the problem, but has not been an easy invention.
Curnock said Rolls-Royce is now on its fifth iteration of the power gearbox, which has been developed after testing in Germany.
"The UltraFan engine will power single- and twin-aisle aircraft. The programme continues to develop the concept and we will eventually move to engine testing, flying on our Boeing 747 test bed," he said.
UltraFan combines the company's new core architecture with a lightweight, low-pressure (LP) system. It will have a composite fan, lean-burn combustion and innovative manufacturing and materials technologies, including 3D printing and ceramic matrix composites (CMCs).
"The power gearbox allows us to use a much larger fan, which gives us more flow through the engine and greater efficiency. A 139in fan will be used on engine tests in 2021.
"Other initiatives are materials that can handle higher temperatures and the use of composites for fan blades, which give a weight advantage," said Curnock.
Recently, all the composite elements of the advanced low-pressure system (ALPS), including fan blades, a fan case and annulus fillers, were tested together on a donor engine.
The engine parts are manufactured using fully automated construction methods at Rolls-Royce's composites technology facility.
Each fan blade is made robotically, building up around 500 layers of carbon fibre materials. Heat and pressure are then applied, and each blade is finished with a leading titanium edge, which offers extreme protection against foreign objects and bird strikes. When laid out, the layers of composite material that make up the fan blades and the fan case on this engine would stretch from Dubai to Abu Dhabi and back ¬– more than 270km.
Composites are also being tested for a new engine casing design.
"We're currently building a new engine test bed, which will be the largest indoor platform in the world once complete," said Curnock.
The £90 million facility in Derby, UK, with an internal area of 7,500sqm, will benefit from the latest advances in X-ray equipment – so powerful it could X-ray a person standing six miles away.
Computer modelling features very heavily in the new engine design. Each fan blade has a "digital twin" – a virtual copy. During testing, vast amounts of data will be collected that will be fed into the digital twins, allowing engineers to predict how each blade will perform in service.
In fact, the computer modelling is now so good that blade-out testing can be done in a virtual world.
"With our 97KXWB engine, the certifying body accepted our computerised analysis and we didn't have to do a fan blade-out test," said Curnock.
But does all this mean Rolls-Royce is not interested in developing electrically powered aircraft? Absolutely not!
"Electrification is nothing new to Rolls-Royce. The ACCEL all-electric demonstrator aircraft builds on our existing expertise in applications such as hybrid trains and ships," said Curnock.
ACCEL could be heading for the record books this year. Flight-testing is scheduled to begin in 2020 and it is targeting a new air speed record of more than 300mph.
ACCEL – or 'Accelerating the Electrification of Flight' – is intended to pioneer a third wave of aviation in support of Rolls-Royce's strategy to champion electrification.
The ACCEL programme is partly funded by the UK Government and involves a host of partners, including electric motor and controller manufacturer, YASA, and aviation start-up, Electroflight.
The team also brings together some of the expertise from the world of Formula E racing, in providing enough power to fly more than 320km (London to Paris) on a single charge.
Rolls-Royce is also supporting Airbus' aircraft, E-Fan X, which could perform a maiden flight by 2021.
E-Fan X is a large hybrid-electric demonstrator. Rolls-Royce is delivering a power generation system and an electric motor unit that sits under the wing. Siemens was originally part of the development team, but subsequently dropped out. Rolls-Royce then agreed to acquire Siemens' electric and hybrid-electric aerospace propulsion activities.
"We're taking an Avro RJ100 (a 100-seater regional jet) aircraft and removing one of the Honeywell engines," said Curnock. "That will be replaced by a 2MW electric propulsor unit (EPU) with a gas-turbine-powered 2.5MW AE2100 generator system and battery.
"The E-Fan X demonstrator will explore the challenges of high-power propulsion systems, such as thermal effects, electric thrust management, altitude and dynamic effects on electrical systems, and electromagnetic compatibility issues.
Teams in the USA, the UK, Norway and Singapore are all working on the power generation system for E-Fan X.
"The project will provide us with valuable information that could ultimately lead to a commercial all-electric aircraft," Curnock said.
Rolls-Royce is also keen to get involved with urban mobility systems with its EVTOL programme. This is a hybrid electric vertical take-off and landing vehicle, which was launched at the Farnborough International Airshow in 2018.
There are a number of different approaches. In the first, a gas turbine is used to generate electricity – and there is no energy storage. In the second, the propulsive power is still electric, but batteries can be relied upon to power the aircraft at certain times during flight.
Finally, a parallel hybrid system is possible, where the propulsive power is a mix of conventional gas turbine-driven fans and electric-driven fans, with active energy storage.
"Rolls-Royce's hybrid EVTOL concept is based around the M250, the engine of choice for roughly 125 types of fixed-wing aircraft and helicopters," said Curnock.
"By adding an electrical generator, the M250 becomes part of a hybrid-electric propulsion system that can power a five-person vehicle capable of travelling at 250mph over a range of 500 miles or more."
Curnock said the aircraft could fly as soon as the early 2020s.
But, for the foreseeable future, larger long-range, wide-body aircraft will continue to use gas turbines.

Stay up to date
Subscribe to the free Times Aerospace newsletter and receive the latest content every week. We'll never share your email address.