Morocco begins to rethink its future
Before the Covid-19 outbreak, the Moroccan aeronautical and space industry had recorded a growth of more than 20% over the last two years. Now the Group of Moroccan Aeronautics and Space Industries (GIMAS) has launched a debate on the future in the aftermath of the pandemic.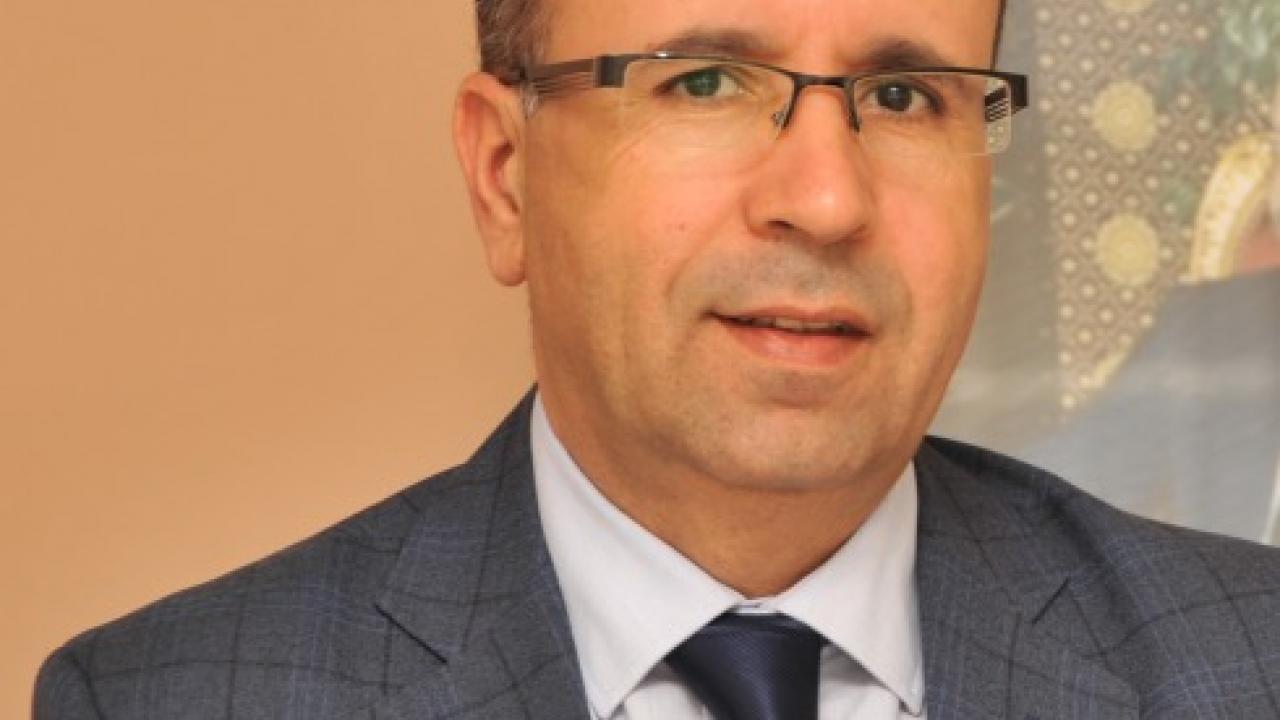 Karim Cheikh
The debate is wide open on the short, mid and long-term disruption that Covid-19 will have on Morocco's aerospace industry and the measures that need to be taken to respond, recover, and thrive. Vincent Chappard and Anuradha Deenapanray report.

During the past decade, Morocco has emerged as a significant platform for the aerospace industry.
It has set up ecosystems of mutually supporting activities, from manufacturing to MRO, research and development to training, while consolidating its supply chain and attracting leading companies in the sector through a recognised value chain.
The kingdom has invested massively in adequate innovative infrastructure – clusters, aerospace city and Midpark. Most of the leading aeronautical and space groups are present in Morocco.
Many sites either budded or expanded in 2019, while new activities have emerged.
Collins Aerospace Systems, for example, has started to extend its Ratier-Figeac Maroc plant in Casablanca by more than 40% to ensure its load plan on the A320neo and B777X aircraft.
E2IP Technologies has inaugurated its new manufacturing site (6,000sqm), specialising in disruptive technologies, human-machine interface (HMI) solutions, and printable electronics, like on-board electronics, transparent conducting films, and printed heating circuits.

According to the General Confederation of Moroccan Enterprises, the sector has grown by 20%, with 17,500 qualified jobs, including 42% women, and a local integration rate of 38%. Partnerships between the federation, the ministry of industry, and state bodies have played a key role in this success.
This healthy state is also the result of policies and decisions taken under the leadership of GIMAS president Karim Cheikh, who was unanimously re-elected in December.
GIMAS wants to go a step further by developing additive manufacturing, artificial intelligence, big data, and industry 4.0. "These innovative tools must be more present in our industry as they will ensure sustainability and increase the market efforts of Moroccan companies," he said.
But, as the sector operates within a globalised supply chain, it has been directly affected by the "gravest ever crisis" facing air transport, aircraft and equipment manufacturers.
Customers and their subcontractors are faced with a wave of cancellations and postponements of orders. Local companies are also directly or indirectly concerned by decisions of leading aeronautical groups to close units abroad.
According to GIMAS, the Covid-19 slump could reduce the occupancy rate of installed capacity in Morocco by 30% – or even 50% for certain activities, such as MRO and engineering.
The high level of activity recorded in recent years is unlikely to return until 2023, given the problems faced by major global contractors and the long cycles involved in aeronautics. This drop will automatically have a negative effect on human resources, which will have to be adjusted according to the workload.
"Our objectives are clear: preserving a maximum number of jobs, the survival and development of our members, and sharing of know-how and technology. We are relying on government support to achieve these goals," said Cheikh.
As the virus struck, GIMAS mobilised its members to participate in the design and development of "100% made in Morocco" respirators for Covid-19 patients. They have been produced in partnership with the ministry of industry, trade, green and digital economy, and the collaboration of numerous technological partners and the medical profession.
Cheikh believes firmly in the resilience of Morocco and Moroccans.
"We need to face the outcome of the Covid-19 pandemic and the transformations that will be needed together. Cards will be reshuffled around the world. This dynamic will allow us – all together – to recover quickly, adapt to the new environment and grow stronger."
Stay up to date
Subscribe to the free Times Aerospace newsletter and receive the latest content every week. We'll never share your email address.