Why older means new business for VD Gulf
Older airliners are staying in service longer than anticipated, which, as Alan Dron reports, is good news for maintenance companies such as Sharjah-based VD Gulf.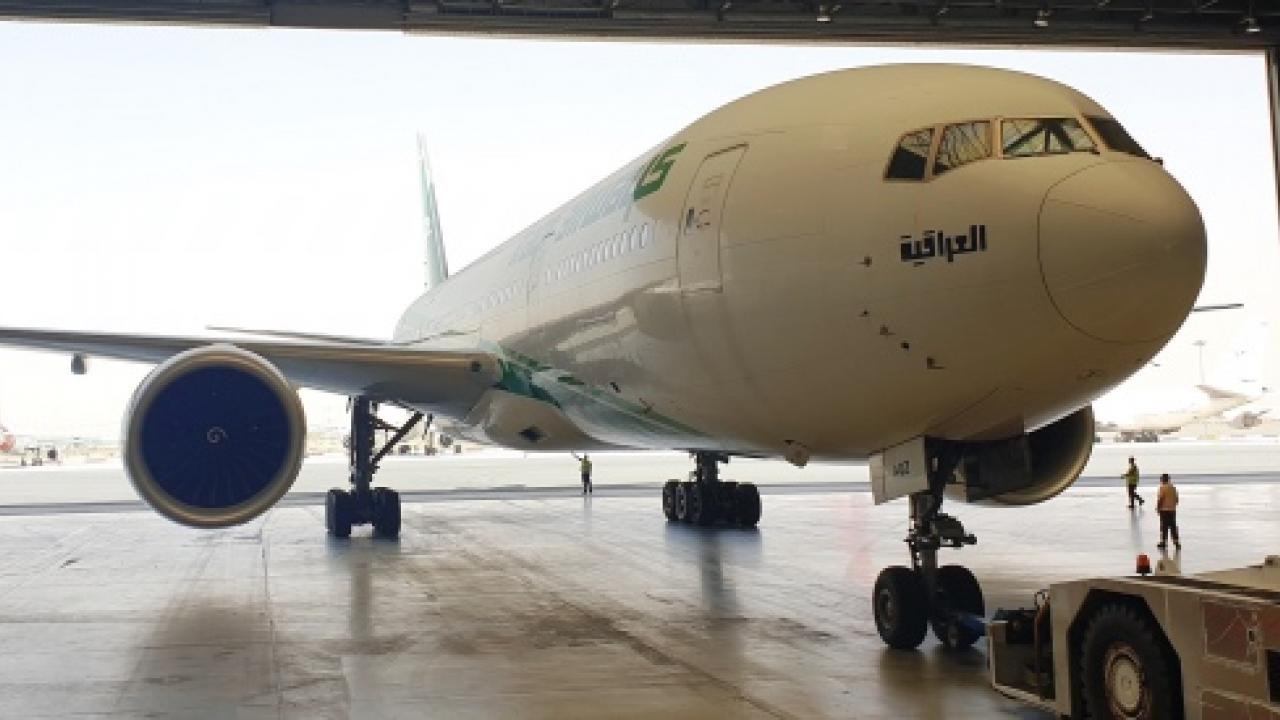 Sharjah Airport is one of the less glamorous facilities in the Middle East but its location makes it popular for low-cost carriers, such as Air Arabia, together with airlines that do not need the facilities of Dubai or Abu Dhabi.
It is particularly popular with cargo airlines.
Its location also makes it popular with the technical support companies that form the essential back-up infrastructure to airlines.
Volga-Dnepr Gulf (VD Gulf) has been one of those support companies for several years. A subsidiary of the Russian group best-known for its cargo operations, Volga-Dnepr Airlines, AirBridgeCargo and Atran, its Volga-Dnepr Technics division provides maintenance, repair and overhaul (MRO) services both in Russia and the UAE.
In commissioning its 22,000sqm hangar in 2013, VD Gulf now has a facility capable of handling two Boeing 747s and six 737/Airbus A320-sized aircraft simultaneously and allows it to claim a place as the largest independent MRO provider in the region.
Established in 1996, the company now caters for the Airbus A320-family, as well as Boeing 737 classic and new generation marques, plus the 747-400 and current 747-8 models, primarily under European Aviation Safety Agency (EASA) Part 145 approval, as well as regulatory authorisations from several other countries.
Both line and base maintenance are carried out, including heavy checks and major modifications.
In February this year, the company expanded its portfolio of capabilities by gaining certification to handle the Boeing 777. The move came after several customers had asked VD Gulf to add the Boeing twin-aisle type to its roster of aircraft on which it could perform maintenance and overhauls. The company duly assembled a core maintenance team of EASA-approved engineers.
Receiving approval from Bermuda's civil aviation regulator for the work, VD Gulf's commercial director, Ayrat Gilmutdinov, described the achievement as "a historic and strategic step, a new stage in the company's life", as several of the company's regular clients were taking the US-built wide-body into their inventories. "It was important for us to respond in a timely manner to our customers' requests," said Gilmutdinov.
The first sign of industry approval for the new capability came only three months later when Iraqi Airways dispatched its sole 777, a -200LR model, to Sharjah for base maintenance. The aircraft underwent a heavy C-Check, together with work to bring it up-to-date with several airworthiness directives and service bulletins, in a process that took 14 days.
With the Boeing 747 rapidly disappearing from its role of the flagship of passenger airlines, an increasing proportion of those still in service are freighter versions; indeed, the current variant, the 747-8, has found more success as a dedicated cargo-carrier than a passenger aircraft. Perhaps unsurprisingly in that case, VD Gulf says that the bulk of its work on 747s is for cargo aircraft operators.
One of its biggest customers is Air Atlanta Icelandic, which became the 200th visitor to the Sharjah hangar in summer 2018. The Boeing 747 operator flies around a dozen of the aircraft – both cargo and passenger – on an ACMI basis on behalf of airlines around the world, ¬such as Saudia Cargo.
Air Atlanta stations several of its 747 fleet in Jeddah, making Sharjah a conveniently close location in which to undertake MRO tasks.
The company has also provided maintenance services for Malaysian 747-400 operator, Eagle Express, which uses the aircraft in a high-density layout for the carriage of pilgrims from south-east Asia to Saudi Arabia for the Hajj and Umrah seasons.
In 2018, VD Gulf also undertook an extensive programme of heavy maintenance checks on Russian company Rossiya's fleet of 747-400s in the UAE.
Meanwhile, much of its work on narrow-bodies is undertaken for leasing companies, while it also supports Volga-Dnepr's own fleet, which consists of a mix of 747-400s, Ilyushin Il-76s, Antonov An-124s and two freighter 737 variants.
VD-Gulf is forecasting continuing strength in the MRO sector in the coming years: "We see a steady growth of the market, simply because the worldwide fleet is expanding and retirement has not been as originally predicted," said a company spokesman.
One factor behind this may be the relatively benign fuel prices of recent years, which have seen older, less fuel-efficient aircraft retained in service longer than their operators envisaged a few years ago.
And, in the past year, the need to fill the gaps in airline fleets whose Boeing 737MAXs have been grounded, has seen older types being kept flying; sometimes, that has led to those aircraft requiring servicing, which their operators had hoped to avoid by disposing of them before overhauls became necessary.
"We see retired aircraft moving to different parts of the world under new registrations and requiring maintenance," added the spokesman.
This means that lessors rarely have problems in finding new homes for their aircraft that have been flying for airlines that come to the end of their leases: "End-of-lease and entry-to-service work is also increasing due to the bankruptcy of some airlines and the fleet moving to new operators by the aircraft owners."
This anticipated growth in the MRO market means VD Gulf has expanded by adding more specialised capabilities to its Sharjah facility, such as precision machining, chemical coating and composites repair.
Within the wider Volga-Dnepr Technics division, there are plans to further expand capacity by building additional hangars, but the location of these has yet to be decided.

Stay up to date
Subscribe to the free Times Aerospace newsletter and receive the latest content every week. We'll never share your email address.