When innovation comes with a price tag
Customer benefit underpins the uptake of innovation in MRO, where OEM and regulatory approvals compete with cost as the biggest hurdle to overcome. Chuck Grieve reports.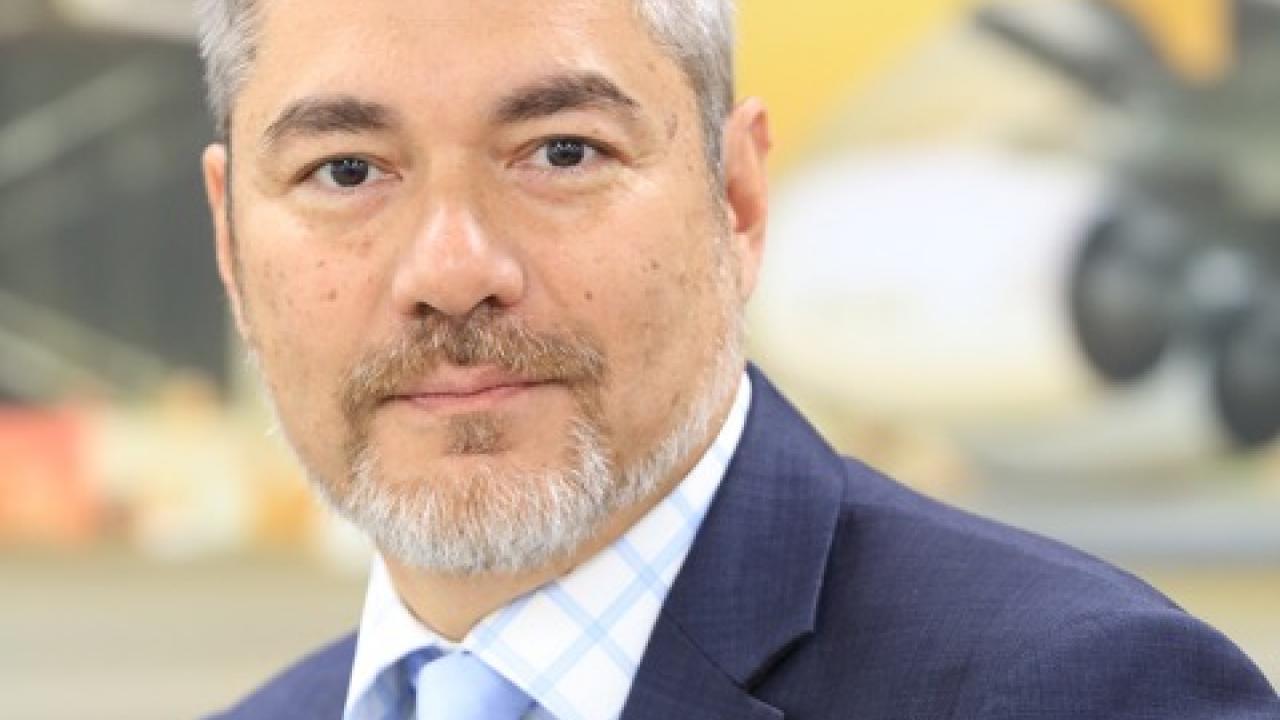 Frederic Dupont: "We're always looking at how we can reinvent ourselves from an efficiency and operational perspective." Picture: Etihad Group
Adaptability is the key to success as an MRO, says Frederic Dupont, Etihad Engineering's vice-president technical sales and customer service.
"We're always looking at how we can reinvent ourselves from an efficiency and operational perspective – how we can loop into MRO innovations that can deliver benefits to our customers."
Companies need to be able to see beyond today's 'buzzwords' to the customer benefits now, and in five or 10 years. A customer doesn't ask if additive manufacturing (AM), for example, will produce a part that's 10g lighter or with lower CO2 emissions; they want to know the cost.
Etihad Engineering has broken new ground with AM since first receiving European Aviation Safety Agency (EASA) approval. Its AM lab in Abu Dhabi produces cabin parts from polymers – items such as arm rests and arm caps. Dupont says the system "works well".
Drone technology is rapidly advancing but is not yet mature enough to provide sufficient returns for Etihad Engineering to implement 'as is' in a heavy maintenance environment.
A critical success factor is to link the entire ecosystem: from measuring the cracks/defects to the regulatory/OEM approval of the analysis of such data – still a work in progress. At that point, he said, "You will be talking about bringing real benefits to the customer."
Etihad Engineering set up an innovation steering committee and roadmap to look at technologies "through our customers' eyes" and structure the activity surrounding assessment. "We have a business to run," said Dupont. "We don't have 20 people standing by to explore every new thing that comes along."
Technology and innovation is never cheap; its adoption and, ultimately, its success, depends on feasibility assessment, proof of concept, trials and development.
"We can't go and buy [technology] off the shelf," said Dupont. "We need to customise it, adapt it to our business in order to maximise the returns to our customers."
The overriding question is always: "When will a technology bring enough benefits to effectively outweigh all the implementation costs and disruption to operations?
"At end of the day, we're just MROs, we're not OEMs."
Stay up to date
Subscribe to the free Times Aerospace newsletter and receive the latest content every week. We'll never share your email address.