Time for Africa to repair its safety standards...
Safety issues, many tied to MRO, have long plagued African aviation. Could this now be changing across the continent?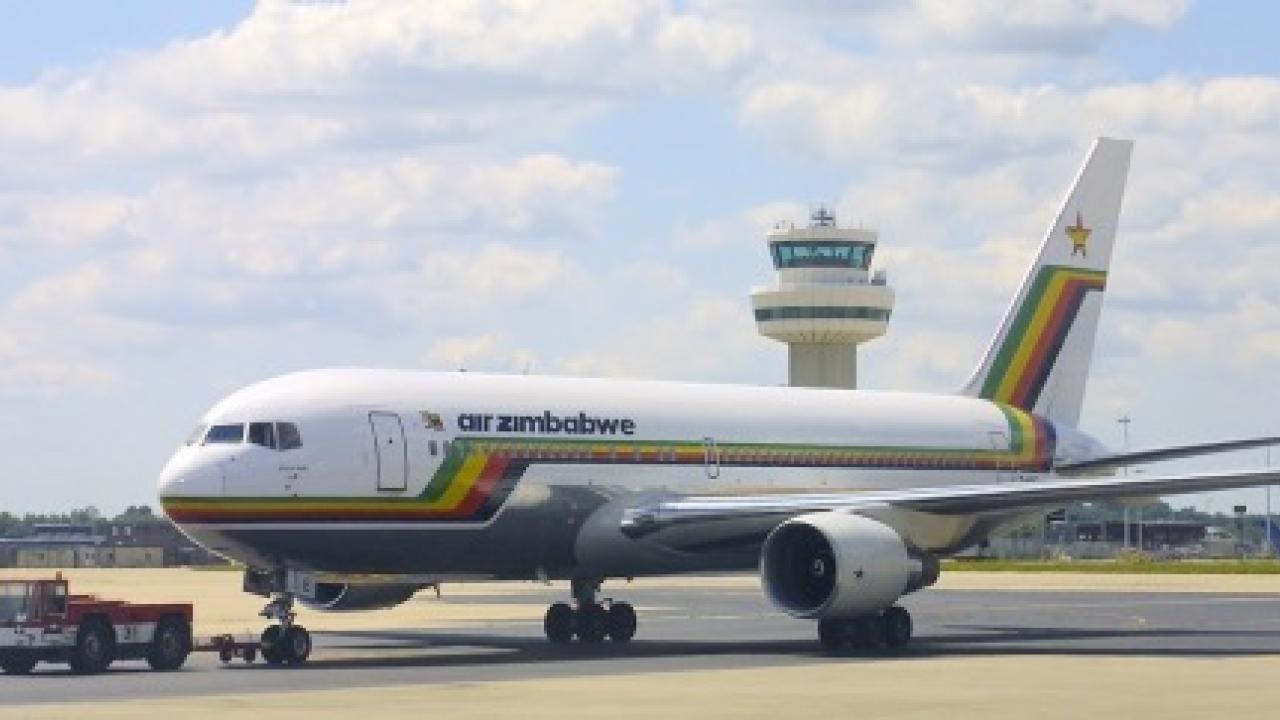 On the comeback trail: Air Zimbabwe is tackling the issues which had reduced its airworthy fleet to a single Boeing 767-200ER. Picture: Wikimedia Commons.
At least 52 of around 100 air carriers currently banned from operating in Europe are based in Africa. Their problem? Unacceptable safety standards, many rooted in maintenance. Chuch Grieve reports.
The EU Air Safety list pulls no punches. It lays the blame on "the authorities with responsibility for regulatory oversight" in the countries it names.
But the situation is changing, albeit slowly. In southern Africa, Air Zimbabwe (UM) – banned since 2017 for "unaddressed safety deficiencies" – had its sights set before Covid-19 on resuming operations to Europe in the last quarter of 2020.
The airline is currently under 'reconstruction'; its $392 million of debt ring-fenced to give it space to rebuild its reputation, routes and network.
Its maintenance manager, Phillip Zvasiya, noted in a recent interview that UM had regained its International Air Transport Association (IATA) safety audit certification and was working "to address findings" to requalify for its EU third-country operator's licence.
Elsewhere, the European Aviation Safety Agency (EASA) is working with civil aviation authorities to support development of the African air transport sector. Its second three-year programme, the EU-Africa safety in aviation (EU-ASA) project, builds on work of the first project which, although mainly focused on regional outcomes, also provided bilateral assistance that contributed to the removal of Benin and Mozambique from the air safety list.
Dr Kwasi Adjekum, assistant professor of aviation at the University of North Dakota and a close observer of African aviation, said Africa is a "potpourri of good and bad" with some countries "doing well" in terms of objective safety performance metrics.
He singled out the Democratic Republic of Congo (DRC) for its "strenuous efforts at improvements" in the eight critical elements of its state safety oversight system. He said: "In the areas of legislation (73%) and organisation (75%), DRC has gone above the global average of 71%.
"A remarkable feat was the score in airworthiness (92%) which, in my opinion, augurs well for the MRO service provision capabilities in DRC."
Ghana and South Africa also had excellent scores for the effective implementation (EI) on the critical elements (CE) of the universal safety oversight audit programme (USOAP), even though Ghana, unlike South Africa, does not have a dedicated MRO industry.
Adjekum said the continent, as a whole, has made good progress in eliminating the problems of past decades including "lax regulatory oversight, obsolete infrastructure, aging and poorly maintained fleets, and inadequate technical training of aviation personnel".
Fleet modernisation, though capital intensive, is a big factor in safety improvements from the perspectives of flight operations and maintenance. However, there remains "room for improvement".
He said: "There seems to be more of an emphasis on compliance safety – reacting to accidents and implementing the bare minimum safety standards – rather than devising proactive safety management frameworks, such as data-driven approaches to identifying current and emerging safety risks."
However, this is changing. Some countries, among them South Africa, Egypt, Morocco, Cape Verde, Senegal and Ghana, are moving toward performance-based safety oversight.
Adjekum advocates a shift to big data analytics and artificial intelligence/machine learning to model risk for effective safety decision-making. "I know that some countries in Africa, such as Rwanda, are leveraging data-capturing technology to enhance safety assurance components of safety management systems (SMS) among aviation service providers," he said.
South Africa also has robust safety data collection, analysis and sharing with industry, he added.
He encouraged sharing safety data among regulatory bodies and service providers; a repository for aggregate data would benefit service providers whose operations may be limited in scope and complexity.
The biggest challenges facing African MROs are the high set-up costs in terms of finance, human resources and technology. "There is also the issue with the continuous requirements to meet local, international and industry-wide standards in a world where technology is always evolving," he added.
African MROs find themselves competing with European and Asian operators, who often enjoy a competitive advantage from greater economies of scale. Adjekum said his research suggests another challenge is the "flight of experienced and highly trained workforce to the Middle East" where they are in great demand.
One way forward, he suggested, would see countries with successful MRO operations, among them Algeria, Egypt, Ethiopia, Kenya, South Africa and Tunisia, partnering with other African countries seeking to develop their own MRO service capabilities, "in the spirit of intra-African aviation support".
Stay up to date
Subscribe to the free Times Aerospace newsletter and receive the latest content every week. We'll never share your email address.