SAMI in $5 billion MRO venture
Saudi Arabia is to fund a new aircraft repairing and maintaining facility at an abandoned air base in Bangladesh. Jon Lake reports.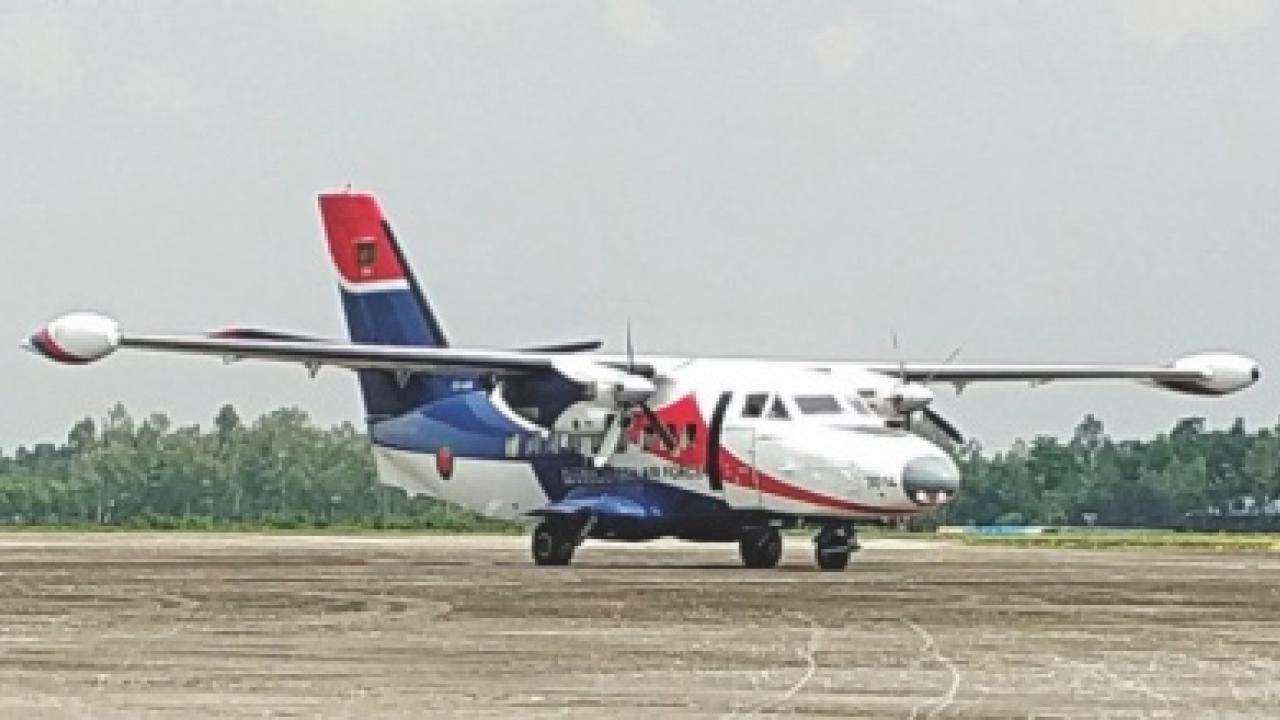 Saudi Arabian Military Industries (SAMI) is planning to invest $5 billion in a bid to set up an MRO facility as part of a larger Saudi investment push in Bangladesh.
This will see $15 billion of investments being made in a range of sectors from aviation to energy and health.
SAMI was launched in May 2017 to "act as a sustainable platform to provide world-class military products and services".
It intends to assume a leading role in the global military industrial sector by 2030, and to become one of the top 25 global defence companies. As well as aiming to localise more than 50% of Saudi Arabian military spending, SAMI is also planning to forge trusted, long-term strategic international partnerships.
Lalmonirhat air base was built in 1931 by the British Government, and expanded during the Second World War. It was used in the defence of Assam, and to support allied operations in Burma, becoming the second largest airfield in the region. It was abandoned after the partition of India and Pakistan in 1947.
Limited commercial operations began in 1958, but proved uneconomic, and the airfield closed again in 1965.
After East Pakistan gained independence as Bangladesh, there were plans for Lalmonirhat to become the headquarters of the new Bangladesh Air Force, but these were abandoned after the construction of a 4,000 metre runway, large ramp, taxiway and hangars.
Though the airfield remained unused, air force authorities did develop an agriculture project at Lalmonirhat from 1983, and the base became home to the Bangladesh Air Force (BAF) Care and Maintenance Unit.
More recently, the decision was taken to reopen Lalmonirhat as a regional airport, connecting passengers from India, Bhutan and Nepal to Dhaka, initially planning to operate three flights per day by December 2019.
The BAF has been given responsibility for the project, and began take-off and landing trials in March, using two of the LET L-410UVP-E20 light turboprops used by No103 Squadron from Bashar AB Tejgaon.
Lalmonirhat is also to be home to the new Bangabandhu Sheikh Mujibur Rahman Aviation and Aerospace University, founded to promote and improve aeronautical and aerospace studies in Bangladesh. The new university, which will also have a branch at Ashkona in the capital city, Dhaka, will have seven faculties, four departments, and four institutes, presided over by a vice-chancellor, who will be a serving BAF senior officer.
The university will be affiliated with the Bangladesh Air Force Academy, Flying Instructor School, Flight Safety Institute Command and Staff Training Institute, Aeronautical Institute and Officers Training Institute. Academic classes, including undergraduate and postgraduate courses, are planned to begin by January 2020.
The new aircraft maintenance and repair hangar being funded by Saudi Arabia will be housed on the campus, and there have been reports that the government hopes to also establish an aircraft manufacturing factory at the site.
Saudi Arabian relations with Bangladesh have grown steadily closer over the last four years with four official state visits to the kingdom by Sheikh Hasina, the tenth and longest serving prime minister in the history of Bangladesh.
Saudi Arabia and Bangladesh have signed a defence cooperation agreement, which will see Bangladesh assisting Saudi forces in clearing landmines along the Yemen border.
In March 2019, a Saudi business delegation, led by two Saudi ministers, visited Bangladesh as part of the Saudi investment push, and in August 2019, Air Chief Marshal Masihuzzaman Serniabat, BAF Chief of Air Staff, visited Saudi Arabia and toured the King Faisal Air Academy and Alsalam Aerospace Industries, which provided a potential model for the new Bangladeshi university and MRO.
Serniabat also met the Saudi Royal Armed Forces' chief of the general staff, Fayyadh bin Hamed bin Raqed Al Ruwaili, and the Royal Saudi Air Force commander, Turki bin Bandar bin Abdul Aziz. It is understood that the planned MRO at Lalmonirhat was discussed by the senior officers.

Stay up to date
Subscribe to the free Times Aerospace newsletter and receive the latest content every week. We'll never share your email address.