Lufthansa Technik sets up shop in South Africa
Lufthansa Technik has become the first foreign MRO provider to establish line maintenance operations in South Africa through a new contract with Comair – and it bodes well for the region. Chuck Grieve reports.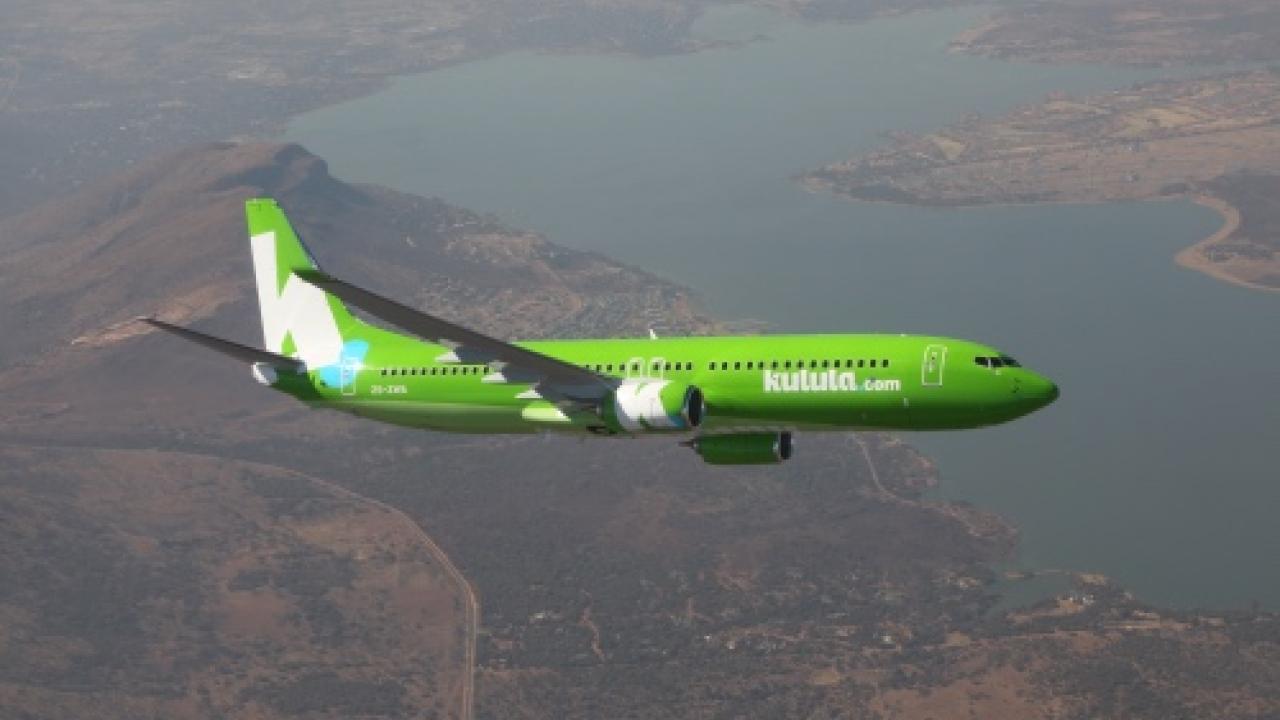 When Lufthansa Technik (LHT) people talk about the German company's new engagement with South Africa's Comair as "something special", they're being modest.
The size and scale of the contract to provide comprehensive technical services and integrated fleet management at Comair's home bases, officially launched on May 22, is a breakthrough for South Africa with significance for aviation beyond the country's borders.
The plan is for LHT, by the end of 2020, to support the entire Comair fleet, which will then comprise at least 25 Boeing 737 NG and 737 MAX aircraft. The first two of what's envisaged as a network of in-country stations are already operational.
For Erik Venter, Comair's chief executive, the benefits of this MRO partnership are easy to define: more efficient maintenance processes and aircraft spending less time on the ground. But he also sees it as a possible game-changer for MRO in Africa.
LHT has made no secret of its ambitions to build its customer base with more regional airlines. Last autumn, the MRO reinforced its commitment to the region by joining the Airlines Association of Southern Africa (AASA) as an associate member. A spokesman said at the time it was a "unique opportunity" to network with key players in the industry and "to keep track of the needs and developments of the aviation community in this region".
The wide-ranging total technical support (TTS) agreement with Comair covers comprehensive technical services and integrated total operations management (TOM) for Comair's 737 fleet, plus establishment of local maintenance stations.
It includes extensive engineering services, the provision of consumables and expendables, and integrated component supply as part of total component support (TCS).
Robert Gaag, LHT's vice-president corporate sales EMEA, said: "This is the first time we've won a contract of this magnitude in this region. It's a welcome opportunity for us to establish an even stronger presence in southern Africa."
Ulrich Hollerbach, chief executive of Lufthansa Technik Maintenance International (LTMI), said the company has set up maintenance stations in different regions of the world, but South Africa is "something special for us".
"It's a much bigger project than most, since we've had to construct the entire organisation literally from the ground," he said.
With Comair's support, LTMI arranged hangars and offices, as well as creating space on the apron. Tooling, equipment and vehicles followed.
Meanwhile, planners worked out reliable lines of supply for components, consumables and expendables. The all-important approvals from the South African Civil Aviation Authority (SACAA) were granted to allow operations to start in March.
The partners were clear that the venture would be staffed by local personnel, and began by holding recruiting events. Those efforts paid off, said Christian Haas, technical operations manager for Comair and the project manager on site in South Africa. "There are a lot of well-trained people in South Africa. We've been working with local employees from day one."
The company hired its first 20 mechanics, avionics technicians and managers in December 2018. It currently has 45 employees, all but seven of them South Africans. Future expansion could see the permanent workforce growing to 120 throughout a network of stations.
Andreas Liagos, LHT Group corporate key account manager, who manages LHT's sales activities in South Africa and the Comair relationship, said the deal was "one of the major contracts that we have done in recent years" in Africa.
Beyond its importance in establishing the first LTMI entity in South Africa for line maintenance, it covers a big portion of the technical operations of the Comair fleet, including engineering and component support, consumables and rotables. "It's a big package," he said.
The first two bases – the main base in Johannesburg and line station in Cape Town – opened at the beginning of the year and have been up-and-running since March.
In Johannesburg, a dedicated maintenance hangar can handle work up to A-checks, while the Cape Town facility is approved up to weekly checks. Full technical support for the first Comair 737-800 started in mid-May.
The partners' next moves may be to establish further line stations in Durban, Port Elizabeth and other main airports in South Africa. Business expansion is an "ongoing discussion" with Comair; the partners are also exploring possibilities with other operators in South Africa.
Liagos sees LHT's partnership with Comair as a key step in expanding its footprint in the region. "Our new stations can easily be reached by other airlines based in South Africa and nearby countries," he said.
LHT's experience on Boeing, Airbus, Bombardier and Embraer types, combined with the local expertise, "will contribute to a more competitive and reliable aircraft operation in this region of the world".

Stay up to date
Subscribe to the free Times Aerospace newsletter and receive the latest content every week. We'll never share your email address.