How to improve profitability on a data-day basis
Strong supply chain management is essential if MROs are to control costs in a competitive environment. Chuck Grieve looks at some of the challenges and solutions.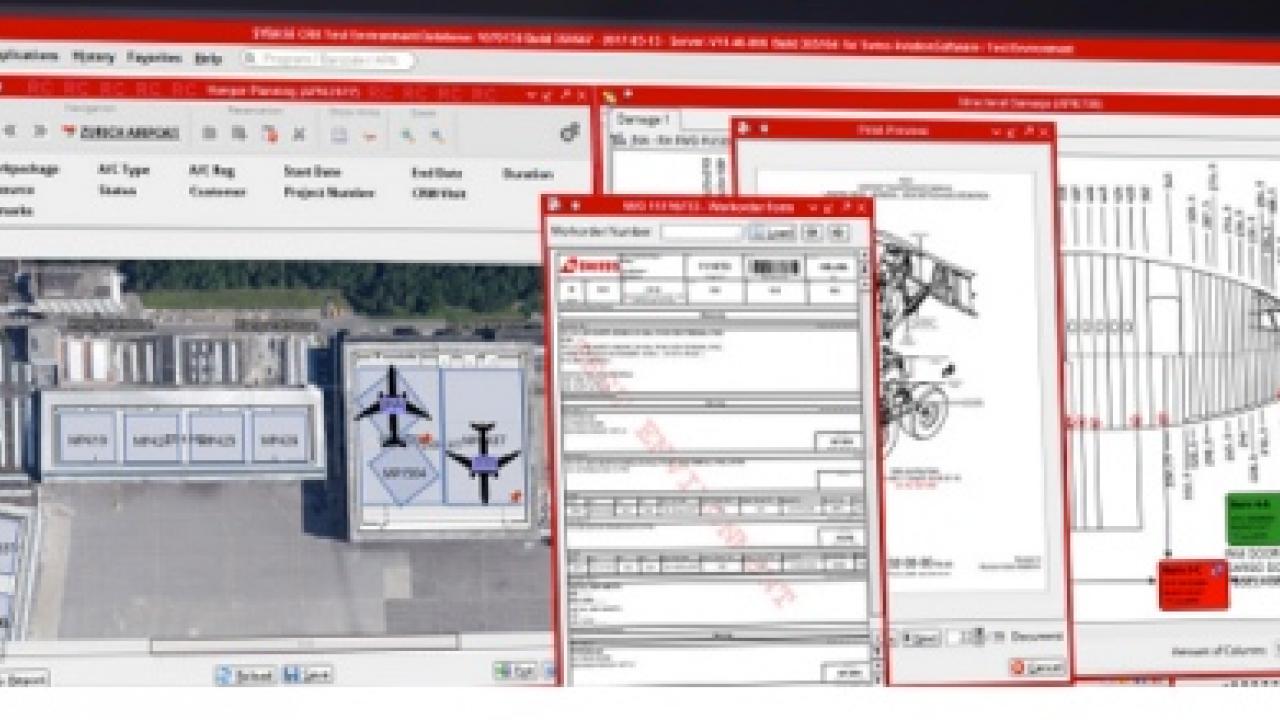 Old hands will tell you that no-one gets fired for carrying too much inventory. Other, wiser professionals also know that too much inventory – a symptom of weak supply chain management – limits profitability.
A recent cross-sector study by McKinsey found that commercial aerospace players tended to carry more than twice as much inventory as their industrial peers. Possible reasons for this, say industry observers, include international minimum equipment list (MEL) requirements meant to address possible critical parts failures away from base.
In Africa, cross-border issues add to the challenge.
But the great strides in predictive analytics may influence changes.
As a tool for supply chain management, the software-based approach of predictive analysis, which underpins predictive maintenance, is attracting attention. It's gaining acceptance as operators and MROs recognise that it can be used for efficient inventory control and logistics.
Data analysis is part of what Airbus' Skywise platform does ¬– identifying patterns within data to help find root causes and the most efficient and least costly solutions in the supply chain. The ramifications are obvious: such insights spread over a fleet open the door to greater efficiency in scheduling of MRO checks, placement of spares and rotables, and decisions on replace versus repair.
Innovative operators, such as Etihad Airways, are banking on benefits from condition monitoring. Etihad, which serves seven destinations in Africa, is reported to be retrofitting a technology called flight operations and maintenance exchanger (FOMAX) to aircraft in its single-aisle fleet. The airline hopes to gain full advantage of adopting the technology in due course, but a spokesman said there are many hurdles to overcome en route.
Greg Hoggett, technical director of the global parts supplier AJW Group, concurs. He said the MRO industry is "very much in the infancy" of learning how to use the 'big data' coming off aircraft effectively in the supply chain and logistics.
He said that, at the moment, the pragmatic approach would seem to be developing "a meaningful approach to working with smaller [data] sets" that could eventually be scaled up to big data.
In Africa, as elsewhere, the main challenge is to have the right parts, at the right place, at the right time. In this regard, digitisation of the supply chain is driving change by enabling software platforms, such as Skywise, to help operators become more proactive.
Swiss AviationSoftware (Swiss-AS) leads the charge with AMOS, its comprehensive, fully integrated MRO software solution. "More than 150 customers worldwide rely on AMOS," said the company; among that number it counts Nile Air, Royal Air Maroc and SAA Technical (SAAT).
Swiss-AS says the software is designed as an integrated tool for the full management of customers' maintenance and engineering (M&E) and logistics needs. A key advantage for users is its large customer community, which actively supports AMOS by their daily input.
Major developments to AMOS recently have included the addition of functions for the management of new generation aircraft, as well as multi-entity and multi-operator functions for airline groups.
Swiss-AS said its engineers are currently working on a cloud-based message broker called AMOScentral to let members of the AMOS community connect.
Despite advances in predictive approaches, unpredictable events continue to tax MRO minds and tie up large sums in MEL inventory at different points in an airline's networks.
One suggestion from the AJW Group is to allow operators serving common destinations with the same aircraft type to share MEL items. AJW noted that a caveat of any such arrangement would be the fast replenishment of stock.
Estonia-headquartered Magnetic MRO is moving in that direction with a new supply chain programme offering a flight-control kit for Boeing 737NGs.
Inga Duglas, Magnetic's chief commercial officer, said the supply of complete sets of both primary and secondary controls is "quite limited" and usually "scattered throughout the globe and multiple vendors".
Sourcing them can take time and increase aircraft-on-ground (AOG) costs, so Magnetic – itself an MRO – decided to develop a solution. It now stocks complete serviceable Boeing 737NG kits with EASA Form 1 certificate, in 'ready-to-go' condition.

Stay up to date
Subscribe to the free Times Aerospace newsletter and receive the latest content every week. We'll never share your email address.