Home run for MRO deals
Recent contracts signed between African airlines and international maintenance, repair and overhaul (MRO) providers confirm there is movement toward keeping more of Africa's maintenance spend at home. Chuck Grieve reports.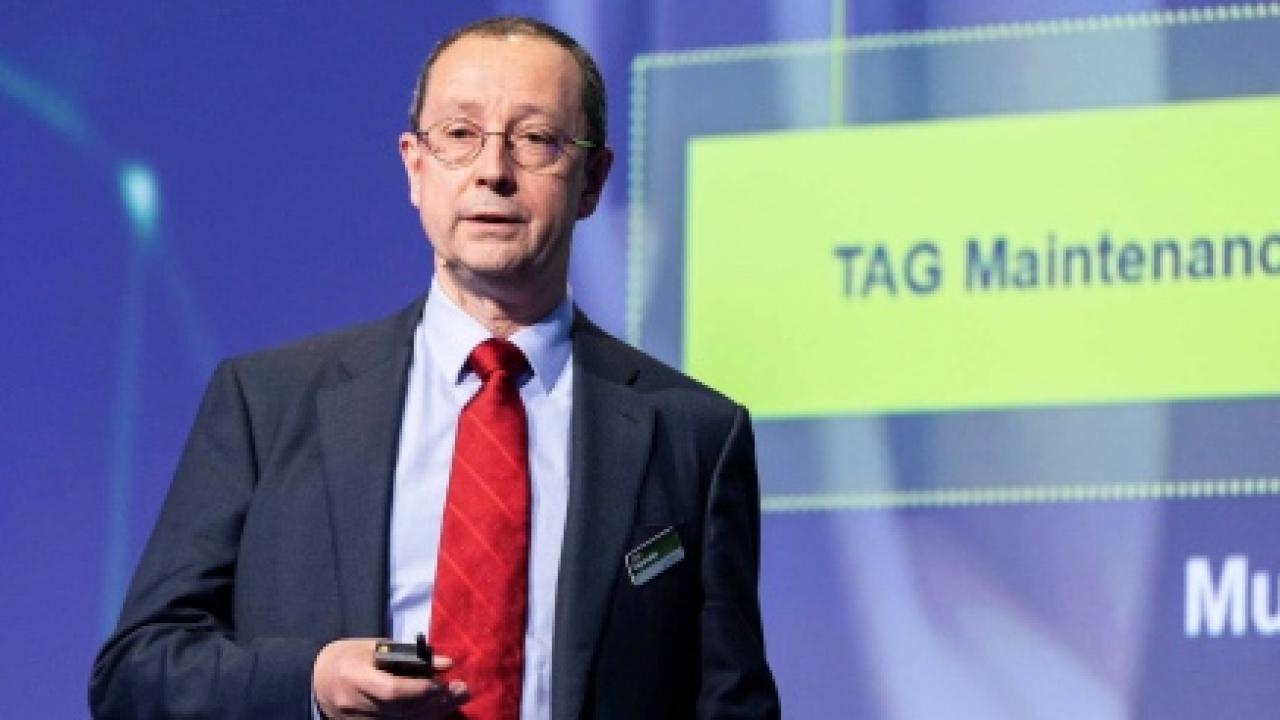 What makes good business sense for Africa's airlines, military and private operators is proving attractive to big-name MROs and suppliers seeking to plant or extend their footprint in a market that, although small, is one of the fastest-growing, according to International Air Transport Association (IATA) statistics.
Among the global brands in recent moves are Lufthansa Technik (LHT), Collins Aerospace, Dassault Aviation, AFI KLM E&M, Embraer, and Russian Helicopters. Their partnerships with African players stand to benefit the whole aviation community.
This was emphasised in the ground-breaking deal that saw LHT set up shop last spring in South Africa, followed by the high-profile partnership agreement signed at the Paris Air Show between Collins Aerospace and Ethiopian Airlines.
Collins Aerospace's first MRO agreement with Africa's largest carrier, a 25-year deal valued at about $500 million, will enable Ethiopian to service heat exchangers, air management systems and fuel metering units for its fleet of 60 Bombardier Q-400 aircraft.
Ethiopian Group chief executive, Tewolde GebreMariam, emphasised the win-win nature of the agreement when he said the airline envisioned making its MRO unit the leading service provider in Africa.
"As our MRO continues to rapidly expand in line with our [vision 2025] strategy, the new partnership enables us serve other African carriers with their Q-400 aircraft maintenance needs," he added.
For US-based Collins, a unit of United Technologies (UTC), the deal furthered the company's strategy to grow its presence on the continent.
Another important development for Africa was Dassault Aviation's acquisition, earlier in the year, of the MRO activities of ExecuJet and their planned gradual integration through 2019. The new French owner saw it as an opportunity to "strengthen Dassault Aviation's global footprint" in key growth areas, as Eric Trappier, chairman and chief executive of Dassault Aviation, put it at the time.
Sources said existing customers are unlikely to see any difference in operations at ExecuJet's MRO facilities in Africa, other than a higher proportion of Dassault aircraft undergoing maintenance there than previously.
For the wider MRO community, the entry of another global player on to the field offers an insight into the way the aftermarket is going. It's the view of Dassault's Jean Kayanakis, senior vice-president of worldwide Falcon customer service and maintenance network, that the business is becoming more influenced by the aftermarket.
"For 40 years, we relied on third-party authorised service centres. But the market is changing. Customers are expecting original equipment manufacturers (OEMs) to have better control of their experience... MROs are becoming more important."
Embraer, with a growing fleet of its aircraft worldwide, was thinking along the same lines with its recent contract to support Air Botswana's single E170 aircraft. The multi-year deal includes full repair coverage for components and parts, as well as unlimited access to a large stock of components at Embraer's distribution centre.
AFI KLM E&M has added to its African business with an agreement signed in June to support operations through the new Dakar airport, Aéroport International Blaise Diagne (AIDB), in partnership with 2AS, AIDB's ground-handling service provider.
The companies will pool their expertise and resources in a joint venture called 2AS Technics to focus on line maintenance. The venture already supports regional airlines, including Senegal's new flag-carrier, Air Senegal. Authorities hope that the reputation and experience of AFI KLM E&M will help attract more airline customers at AIDB.
Earlier, Air Senegal added support for its two Airbus A330neo aircraft to the range of services and types already covered under agreements with AFI KLM E&M.
Fabrice Defrance, senior vice-president commercial AFI KLM E&M, said agreements underlined the company's commitment to nurturing African aviation, while expanding its own footprint.
Current and future opportunities were both drivers for the new MRO centre opened by Russian Helicopters near Cairo. Its immediate focus is on servicing the Mi-8T and Mi-17-1V helicopters of the Egyptian Air Force. But, with a reported strong interest in current and new models of the Russian workhorse rotorcraft, the base's scope could soon expand.
"Egypt is a long-standing and strategically important partner," said Viktor Kladov, director for international cooperation and regional policy.
After-sales service is one of the key areas of their cooperation. "Certification of the helicopter service centre in Egypt opens up new opportunities for expanding cooperation with local partners," he added.

Stay up to date
Subscribe to the free Times Aerospace newsletter and receive the latest content every week. We'll never share your email address.