Funding is key in plotting a route to quality training
Africa needs a continent-wide response to the growing demand for qualified MRO technicians. The challenge, as Chuck Grieve reports, is navigating a route to harmonisation and standardisation of training.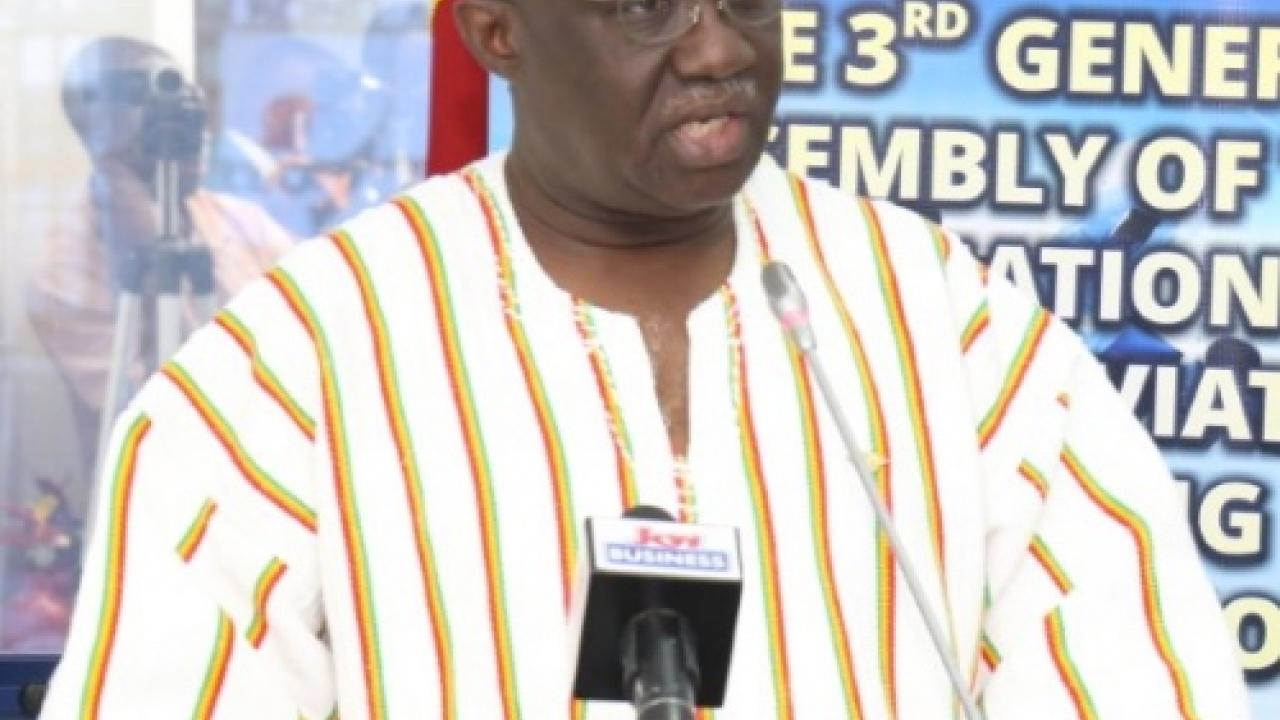 Projections about Africa's ability to supply enough technicians to service its own expanding civil fleet do not make comfortable reading for the continent's aviation authorities.
Figures from respected consultants Oliver Wyman, supported by Boeing and Airbus, suggest Africa will need about 30,000 new maintenance technicians by 2037 – an average of more than 1,600 a year. The forecasters predict Africa will lose about half its current workforce through retirement in the next 10-15 years.
Africa is not without a sizeable complement of training centres. A survey conducted by SITA in 2008 found more than 500 aviation training organisations (ATOs) providing instruction in various related disciplines.
The demands of maintenance make up 21.5% of the continent's current training requirements. However, efforts to harmonise and standardise technical training remain in limbo.
Margareth Kyarwenda, the founding secretary general of the Association of African Training Organisations (AATO), and a veteran of more than 34 years at the Tanzanian Civil Aviation Authority, said funding is a key issue.
AATO was set up in 2013, under the International Civil Aviation Organization (ICAO) comprehensive regional implementation plan for Africa, to help the continent's ATOs develop into centres of excellence, accredited under systems run by ICAO's global aviation training unit and AATO. Nine ATOs have, so far, received ICAO centre of excellence status.
The accreditation system – for African ATOs only – aims at ensuring that certificates from accredited bodies are accepted across the continent. However, said Kyarwenda, the programme hasn't started yet due to a shortage of qualified inspectors and, also, adequate funds for audits and accreditation.
She added: "AATO plans to train inspectors in 2020 and, thereafter, commence the accreditation of African ATOs."
The industry knows what needs to happen. In Nigeria, stakeholders were recently urged by the rector of the Nigerian College of Aviation Technology (NCAT) to combine efforts to develop standards. Addressing a meeting to set up a local chapter of AATO, Captain Abdulsalam Mohammed said better training was crucial to growth.
Ethiopian Airlines has invested significantly in its aviation academy, boosting its capacity from 200 to 1,000 students a year in pursuit of an annual target of 4,000 students – a large proportion of them mechanics – by 2025.
At AATO's third general assembly, held in Accra in October, more than 80 delegates from 25 counties heard keynote speakers stress the importance of training.
Ghanaian aviation minister, Joseph Kofi Adda, said: "Africa is today re-emerging from two decades of slumber in the aviation sector. Safe, secure, and sustainable development relies on the availability of qualified and competent employees and supervisors."
AATO president, Dy Moonsammy, Comair's senior manager for learning and development, stressed the pressing need for African aviation to develop continent-wide measures to attract young people into the industry.
Kyarwenda said the general assembly "resolved that AATO should work closely with regional safety oversight organisations to start the standardisation and harmonisation exercise".
Despite a membership of only 16 ATOs so far, AATO has made "tremendous strides" towards the realisation of its objectives. A tangible outcome is the African Aviation training roadmap, drawn up to provide guidance on the development of training aviation personnel in Africa to meet future demands for the industry.
The roadmap highlights a series of short, medium and long-term objectives and milestones on the road to a harmonised continent-wide network of technical training institutions.
Alongside the AATO work, international organisations, such as Lufthansa Technik Maintenance International (LTMI), are helping the effort as part of their commitments to regional airlines.
In South Africa, where LTMI established operations earlier this year, two cohorts of unlicensed engineers, who joined the company in April and July 2019, are undergoing training.
Christian Haas, Lufthansa Technik technical operations director Comair, said the top candidates are in the process of aircraft type training, leading to applying for their authority licences. The company recruited licensed, as well as unlicensed, engineers to start in February 2020, when the next internal development programme for unlicensed engineers began.
Hafsah Abdulsalam, group sales director of parts supplier, AJW, said in-house technical training is part of what she sees as a new drive by African airlines to develop their own MRO capabilities. "I hope it does go somewhere," she said.

Stay up to date
Subscribe to the free Times Aerospace newsletter and receive the latest content every week. We'll never share your email address.