Connected world keeps repair times in check
Airbus has a vested interest in helping MROs and airlines manage their aircraft. Guillaume Mille explained the European airframer's approach and goals to Chuck Grieve.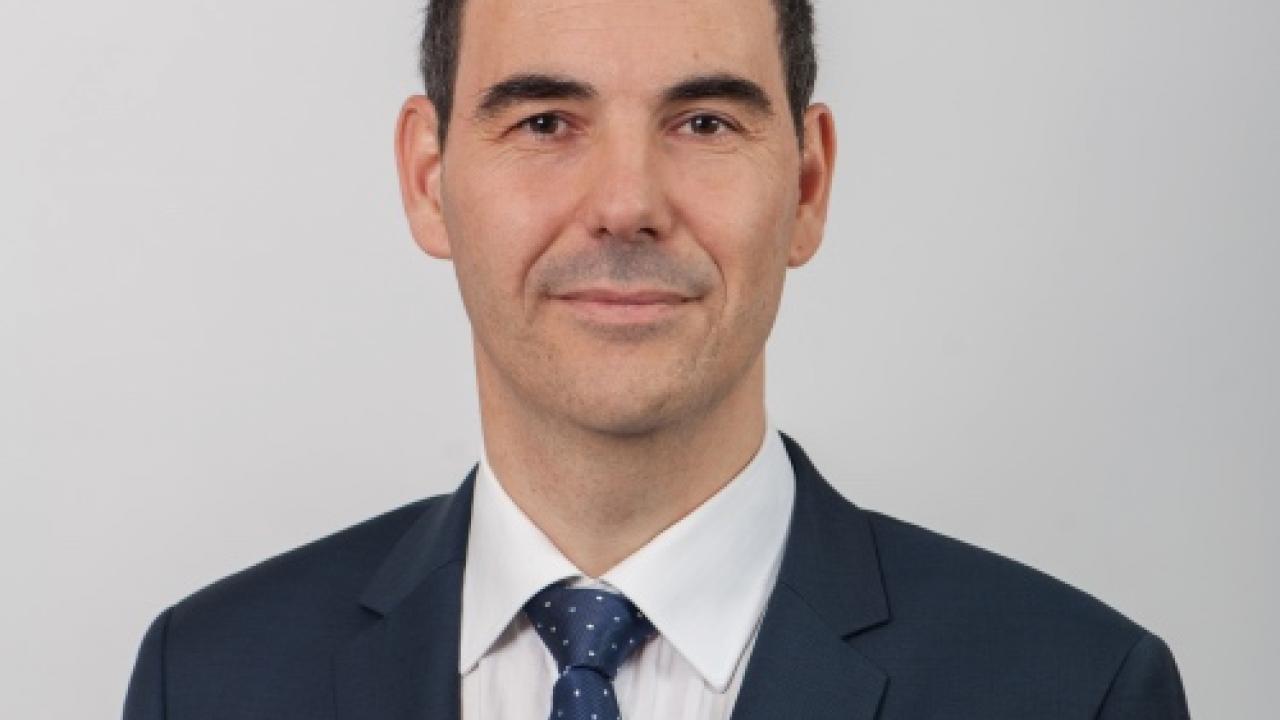 Time on the ground is costly, which is why Airbus places such emphasis on finding ways to improve the efficiency of MRO on its aircraft.
Essential to that drive is good analysis of performance, constant improvement in airframe maintenance and components repairs, and closing the loop through feedback – and Airbus has all three covered.
Guillaume Mille, head of Airbus Services sales for the Middle East and Africa, said research has found that a 0.1% drop in operational reliability equates to a $1 million cost to an airline operating 50 A320 family aircraft.
Minimising time spent in heavy checks is something Airbus focuses on, he said.
New technology, processes and materials used in manufacturing result in airframes that need less maintenance. This has an impact on increasing the intervals between checks, but engineers who service the aircraft also have a crucial role in determining any changes to the safe parameters of performance.
"We collect data from our partners that we analyse to highlight trends and evaluate the health of our aircraft and take these reports back to the authorities," said Mille. "This helps us demonstrate opportunities to spread out mandatory maintenance tasks. This is how we achieve extension of intervals between main maintenance checks.
"Traditionally, this process has been manual. The idea is to switch this on to more powerful tools using digitalisation.
"This is where the future lies: MROs have to move to a more connected world."
Airbus is working with the US data analysis specialist, Palantir, to develop Skywise, its data collection and analysis tool. A number of Middle East customers, including Emirates, now use it.
As part of the programme's development, artificial intelligence (AI) is being harnessed to analyse data for trends and opportunities for improvement. Mille describes the AI as self-learning routines: "The more they work, the cleverer they become, the faster we can progress."
Equally important is Airbus' work with airline customers and MROs to improve efficiency in the shop. Digitalisation helps to better organise tasks, manpower and spares planning for major tasks.
Mille said: "We've been surprised to find, through exchanges with customers, that MROs trying to predict spare parts utilisation for a scheduled maintenance check achieve accuracy levels as low as 25% when the planning is done by humans who work with statistical data."
Digitalisation to improve that prediction level "is a key development for us," he added.
Airbus is also launching a new concept, the 'hangar of the future', to test tools in the working environment and develop new ones. For example, work is under way with Airbus subsidiary, Testia, to develop better non-destructive testing (NDT), such as a new way of assessing skin thickness around areas where dents have been repaired.
"The traditional mechanical method is a time-consuming manual job," said Mille. "Our new thickness tool is like a wheel that takes thickness measurements as it rolls over the skin, greatly reducing the time required for such a task during C-checks without compromising on safety."
Other early-stage developments, such as the use of automated cameras to inspect aircraft, benefit from "very promising benchmarking" against work in other industries, such as automotive.
Airbus set up the Airbus MRO Alliance (AMA), a grouping with six MROs – two each in the US and Asia, one in Europe and one in the Middle East – to cooperate on providing services to customers, and exchanging ideas and knowledge to develop best practices.
MRO tends to be a very regional market, said Mille, although some long-range aircraft may travel further afield for mandatory checks. "We've seen some aircraft from South America coming to Etihad Engineering, for example."
He said it's important to Airbus that there's enough capacity to service its customers. Manpower is a challenge. "We're trying to launch programmes with partners, whether governments, airlines or education institutions, which will provide some sponsorship for students to get more people into the market."
This initiative will benefit the Middle East, which relies heavily on technicians trained outside the region.
Mille said Airbus has the same focus as airlines on the successful operation of its aircraft. "We have the same interest as our customers in keeping that aircraft flying," he said. "Our customers, in flying their aircraft, are flying our brand as well."

Stay up to date
Subscribe to the free Times Aerospace newsletter and receive the latest content every week. We'll never share your email address.