Can African MROs pass this big test?
A big challenge of non-destructive testing (NDT), long a staple in aircraft line and base maintenance programmes, is to find the right experts and tools when they're needed. Innovations in tools and training could help put African MROs on a winning path. Chuck Grieve reports.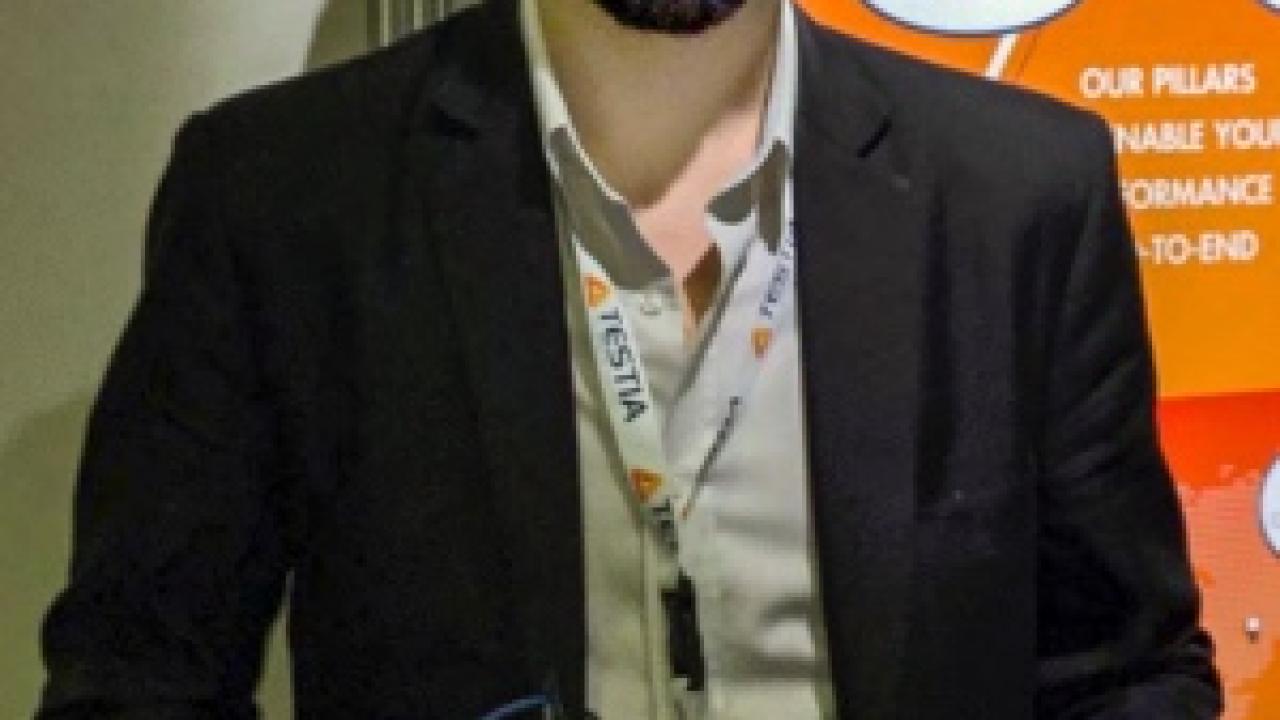 There is said to be a view among managers at a certain level in airline operations that non-destructive testing is a complex process that doesn't add value to the business.
It's a necessity that often has to be outsourced by even moderately well-resourced airline MRO shops – mandated by original equipment manufacturers (OEMs) for safety and reliability reasons, but an invisible cost nonetheless.
This may be a reaction among managers to several 'pain points' related to testing and inspections, according to Teddy Canadas, chief commercial officer of the Airbus subsidiary, Testia, one of a small number of companies currently in the African aerospace NDT market.
It runs the African NDT Centre (ANDTc), a South Africa-based specialist in inspection, training and consultancy.
Canadas said it can, at times, be "difficult to find the right expert" to assess corrosion, dents, damage from lightning strikes, fatigue cracks, and so on. In the aviation community, only pilots have more rigorous certification and recertification requirements to remain current than NDT professionals. This leads to a scarcity of qualified technicians.
A related challenge can be making sure the right tool or tools are available for the work to be carried out – all contributing to a perception that inspections are lengthy, costly, and prone to unplanned delays to an aircraft's return to service.
For example, said Canadas: "You have a C-check, which is on its final day, when someone opens a panel and finds corrosion." Dealing with this can add a further two weeks to a schedule while the MRO discusses with the OEM how to resolve the problem.
"I see this a lot with my customers, whether airlines or MROs," said Canadas. "We also see the other side with Airbus. There is a lot of back and forth to find solutions to deal with damage. Often it's difficult to have a quick answer from the OEM on the right way to proceed."
ANDTc was set up in 2003 as a centre of excellence in a discipline that deals with increasingly complex problems in aerospace manufacturing, as well as MRO. In 2007, the South African aeronautical engineering and manufacturing company, Aerosud, acquired a 50% shareholding.
Since 2012, ANDTc has been serving customers from purpose-designed premises in the Centurion Highveld Technopark, near Johannesburg. It deploys a team of "highly qualified" level 2 and/or level 3 inspectors, skilled in the use of NDT methods, such as radiography, penetrant inspection, magnetic particle inspection, ultrasonic and eddy current inspection.
The African market is small, said Canadas. This creates its own challenges for NDT inspection work and training – and encourages innovative thinking.
Testia is a strong advocate of aerospace-specific testing devices for a fully connected 'ecosystem'. NDT, said Canadas, "should be a way of adding to the bottom line by saving cost".
An innovation that the company sees as the way forward in NDT combines eight tests on one tool, "like a Swiss Army knife". A further development has enabled tools to communicate with each other, and connected them all to the maintenance permission system to share information online with the supporting expert at base.
On the training side, ANDTc has custom laid-out inspection laboratories, X-ray bays, and well-equipped classrooms. Training qualifies NDT technicians at three stages of competence and responsibility, designated as levels 1-3.
"We're looking, not to shorten aspects of the training, but to bypass them with mature technology," said Canadas.
One potential approach is to 'uplift' the workforce. He explained: "One customer was telling me, 'You give me solutions for my 20 NDT guys but I have 700 technicians'. So we have looked at solutions to empower technicians so they can carry out routine tasks at their base and out-stations, supported via video link by an expert at a main base, around the clock."
Simplification of some of the tools is a key factor. By designing tools to show a 'go/no-go' result, where the task is suited to such black-and-white clarity, Testia transfers the responsibility from the technician, who may be only level 1-qualified, on to the tool. "We certify these tools so the technician does not have to be certified," said Canadas. "That's our strategy."
Tasks that can be handled successfully with this approach include cladding inspection, delamination and localisation of defects. "There are many things a regular technician can do, so it's a huge saving for the MRO to use all the technicians, not just the NDT guys."

Stay up to date
Subscribe to the free Times Aerospace newsletter and receive the latest content every week. We'll never share your email address.