Can Africa keep the wheels turning on its MRO potential?
African aviation has a quandary: operators can't afford to keep spending their maintenance budgets abroad, while establishing their own maintenance, repair and overhaul (MRO) facilities is prohibitively expensive. But there is movement in the right direction, as Chuck Grieve reports.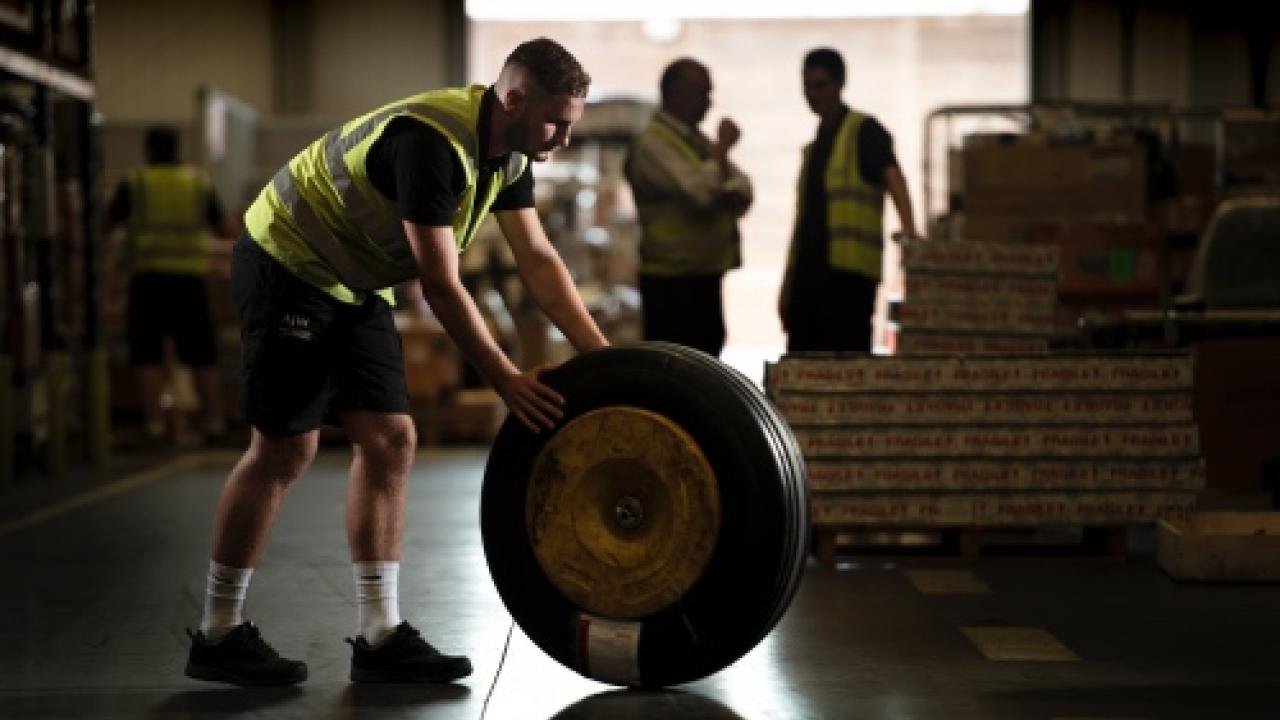 Africa embodies "great unrealised potential" in aircraft MRO, and a growing number of international and domestic operators are moving to provide for the continent's needs.
Inspiration comes from the successes and ambitions of the likes of Nigeria's Aero Contractors and the maintenance divisions of Kenya Airways and Ethiopian Airlines, and the drive of global companies such as the parts supplier AJW, Lufthansa Technik and ExecuJet.
With more than $1.5 billion annually in airlines' heavy maintenance spend lost to the continent, there's no lack of incentive to help keep MRO at home.
Hafsah Abdulsalam, AJW group sales director, is hopeful that the single African air transport market (SAATM) accord will help Africa realise its potential by encouraging collaboration and cooperation and a pan-African outlook to MRO.
From west Africa, Chidi Izuwah, acting director-general of Nigeria's Infrastructure Concession Regulatory Commission (ICRC), said it was "incomprehensible... considering the importance of MRO" that the region does not have its own facilities.
Nigeria recently took the step of advertising for private sector partners to help underwrite the cost of MRO facilities. The government is reportedly looking at a build-operate-transfer (BOT) arrangement at either Abuja or Lagos.
The proposed facility would incorporate narrow-body and wide-body capabilities beyond the scope of Nigeria's Aero Contractors. It's been suggested Aero could form the core of a new, more ambitious national MRO operation.
Amos Akpan, a former managing director of Capital Airline, told ThisDay the government should help Aero Contractors – currently the "most patronised" operation of its kind in west Africa – and Arik Air grow their facilities to world-class standards. "We should move from proposals into the stage of execution of workable ideas using what we have as launching pads," he said.
The anticipated growth in African demand has prompted the MRO division of Kenya Airways to set itself the target of tripling third-party business in five years. Ambitious? "If we don't do it, someone else will," MRO sales and marketing manager, Cornelius Mayende, told reporters.
Domestic airlines and operators from around Africa already fly to Nairobi for heavy maintenance on some of the most common aircraft on the continent, including Boeing 737 classics and NGs, 787s and Embraer ERJ-170/190s. In addition, Kenya Airways does line maintenance in a growing number of other African airports.
Ghana, meanwhile, is also reported to be proceeding with its own MRO project in Kumasi, capital of the Ashanti region. Ghanaian scientist, Dr Thomas Mensah, heads a group planning to build the country's first such facility on land donated by the ruler of Ashanti. The $400 million project is part of long-term plans to make Ghana an aviation hub in west Africa.
In South Africa, Solenta Aviation is moving into freighter conversions with Swiss specialist IPR Conversions. Technical director, Johann Kruger, was quoted as saying Solenta's Johannesburg base "will be the African conversion centre for IPR" by the end of the year. IPR holds approvals, among others, for large cargo door and structural tube conversion for the popular ATR72.
Solenta plans to add a second MRO facility at OR Tambo International Airport to handle the anticipated new business. The airline acknowledges staffing-up with ATR-qualified personnel will be a challenge, underlining the importance of its in-house apprenticeships and training.
Canadian airframer, Bombardier, plans to get closer to customers by relocating its Q Series regional support team to Airways Park, close to OR Tambo International Airport near Johannesburg. The move from Lanseria International Airport will co-locate the Bombardier team with its longstanding customer, South African Express Airways.
Support for CRJ Series aircraft is unaffected.
Todd Young, head of the Q Series aircraft programme, said strategic repositioning of support teams was "another step in our ongoing efforts to enhance our accessibility and support to customers and operators in the region."
Q400 component repair has also given the African business of ST Engineering a boost. The Singapore-based global group has announced contracts with unnamed new customers.
Recent contracts with Air Côte d'Ivoire, Air Senegal and Mauritania Airlines show
AFI KLM E&M is "extending its footprint across the dynamic west Africa market," according to the MRO's senior vice-president commercial, Fabrice Defrance.
The Air Côte d'Ivoire deal "factored in" help for the airline in developing its own MRO capabilities. The airline's chief executive, René Décurey, said AFI KLM E&M's offer "delivers genuine added value for us'.
Estonia-based Magnetic MRO is expanding into Africa through the acquisition of Dutch company Direct Maintenance (DM), which has bases in Entebbe, Lusaka, Zanzibar, Dar es Salaam, Nairobi and Mombasa.
Risto Mäeots, chief executive of Magnetic MRO, said: "It is clear to us that this region deserves a strong local independent MRO business."

Stay up to date
Subscribe to the free Times Aerospace newsletter and receive the latest content every week. We'll never share your email address.