Blade runners
Maintenance makes helicopters more expensive to fly than to buy, but they are indispensable in numerous civil roles. Chuck Grieve reviews some of the main players in the African rotary wing MRO business.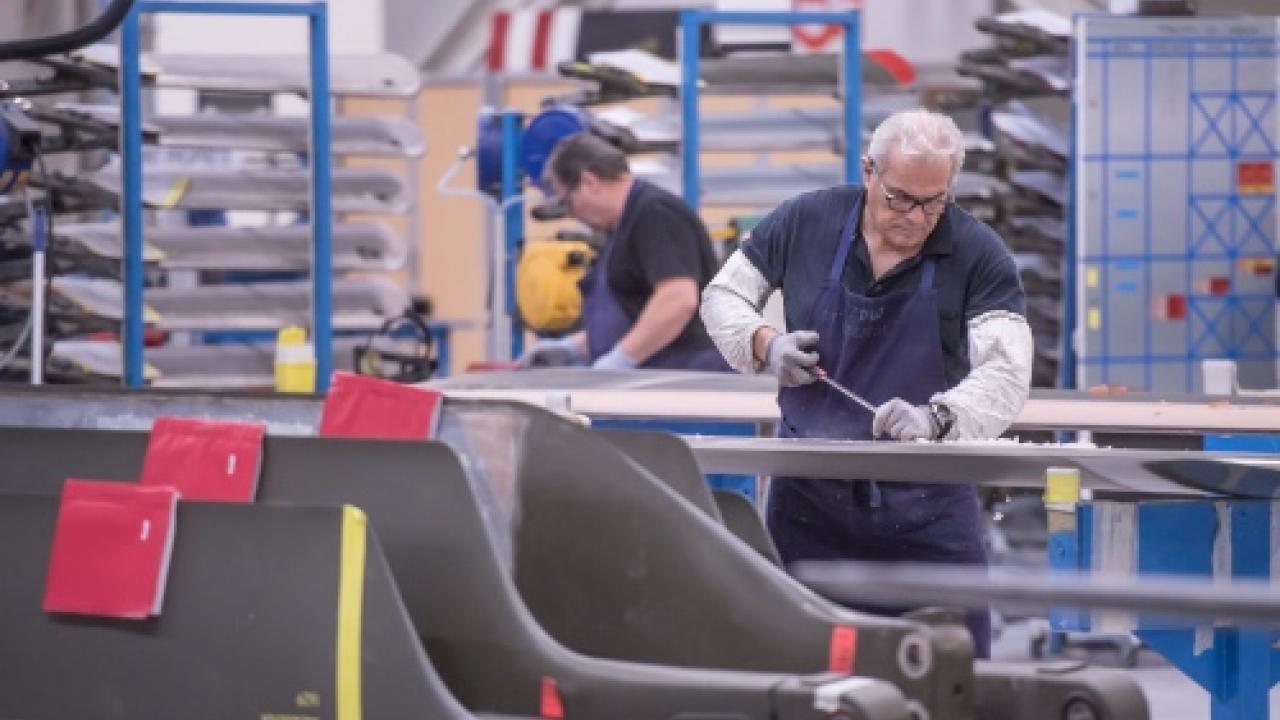 Helicopter MRO is beginning to look attractive again to investors as the civil rotary wing market shows signs of recovery after several flat years.
Among others, US-based First Aviation Services (FAS) believes the time is ripe: it recently extended its capabilities by acquiring a rotor blade specialist and a component manufacturer.
An FAS spokesman was quoted as saying industry trends suggest that "we are at a trough in the civilian helicopter operations market." There is "a significant opportunity" with medium-lift aircraft, such as the Sikorsky UH-60 Black Hawk, moving into the civilian market.
MRO makes up an important slice of the overall helicopter market. The complexity of helicopters leads to unique wear-and-tear issues, especially for dynamic components, resulting in more frequent shop visits.
On the upside, the interchangeability of parts and ease of upgrade of most major systems are primary reasons why a third of the global fleet is more than 25 years old.
Among manufacturers, Airbus Helicopters is maintaining its market lead with almost 50% of the global civil market and a robust order book. Keeping this brand loyalty is a strong incentive to support customers through the life of their assets.
In west Africa, its MRO partners, members of a global network of approved maintenance centres, are strategically located near its customers' facilities. They include NHV Group (Ghana and Ivory Coast), International Aircraft Services (Ivory Coast), Heliconia Industries SARL (Morocco and Senegal), Tunisavia (Tunisia) – the first company in Africa to be EASA Part 145 certified for helicopters – and Helwan Factory for Developed Industries (HFDI) in Cairo.
In South Africa, the manufacturer is represented by Airbus South Africa and Denel Aeronautics.
Denel has established itself in the business of maintenance, modifications, upgrades and conversions on both civil and military rotary-wing aircraft. It supports Airbus, Bell, Leonardo, Rooivalk and Russian Helicopters types.
From its base near Johannesburg, Denel Aeronautics Component MRO offers depot level maintenance, repair and overhaul of mechanical, avionics, electrical, oxygen and composite components and repair and calibration of ground support and test equipment (GS & TE).
Denel opened the first servicing and repair base in Africa for Russian Helicopters in 2013 to support the growing number of Russian rotorcraft operating in the sub-Saharan region.
Currently, a new MRO centre for Russian Helicopters is opening near Cairo, primarily to service the Egyptian Air Force's Mi-8T and Mi-17-1V types. Company officials say they expect the facility at the HFDI site to receive certification later this year.
Mi-8/17s accounted for 400 of more than 770 Russian-made helicopters operating in Africa in 2018.
Certification of the HFDI service centre will open up "new opportunities for expanding cooperation with local partners", said Viktor Kladov, Russian Helicopters director for international cooperation and regional policy. It may extend its services to the newer Mi-17V-5 variant and the Mi-38 in due course.
Helisota, the helicopter MRO business of FL Technics, provides an alternative for Mi operators in several African countries. It also serves Robinson and Airbus types.
The long-established Heli-Union Group responded recently to "booming demand" from civil and military operators by rebranding its operational support services, including MRO, under the name HeliSynergy. The company's current activity in Africa is centred on Cameroon, Gabon and Tanzania.
Pierre Le Gall, HeliSynergy deputy managing director in charge of MRO, said the future of this sector "depends progressively upon specific services, such as major inspection, heavy maintenance and periodic inspection.
"Being able to provide an excellent heavy maintenance service is no longer sufficient. Our observation shows that our clients demand more and more a full integrated service."
HeliSynergy engineers undertake maintenance, personalisation, repair and modification of heavy, medium and light helicopters up to and including G-checks. They have extensive expertise with design organisations approvals (DOA) for installation or modifications of various avionics and mission equipment.
Airwork, the New Zealand-based global aviation provider, has been in Africa since 2005, operating from a base at Pretoria's Wonderboom Airport. Regional account manager, Donovan Foley, said the company's in-continent MRO capability is currently geared toward its own fleet; he sends any third-party work to the home base.
"Our head office is a designated Airbus service centre with dynamic component overhaul and repair capabilities," said Foley.
Airwork is one of only a handful of options for operators of Airbus Helicopters with this requirement, as the service is not yet available in Africa.
Similarly, Africa lacks the facilities and approvals for overhaul of the popular Honeywell LTS101 turboshaft engine, work that Airwork – a Honeywell MRO partner – also handles at its main base.
Airwork holds the only supplementary type certificate (STC) for the BK117-850D2, which it developed. The company says this upgrade of the MBB-Kawasaki B117 (now the Airbus Helicopters H145) is an economical way to meet category A/class 1 requirements that enhance the performance, safety and capabilities of the helicopter.
This is an important consideration in Africa, said Foley, where "older aircraft with their analogue cockpits are better suited to the conditions."

Stay up to date
Subscribe to the free Times Aerospace newsletter and receive the latest content every week. We'll never share your email address.