AJW's star part in Africa
AJW Group chief executive, Christopher Whiteside, talks to Chuck Grieve about adding value to the business of supplying parts and spares through relationships, efficiencies and planning.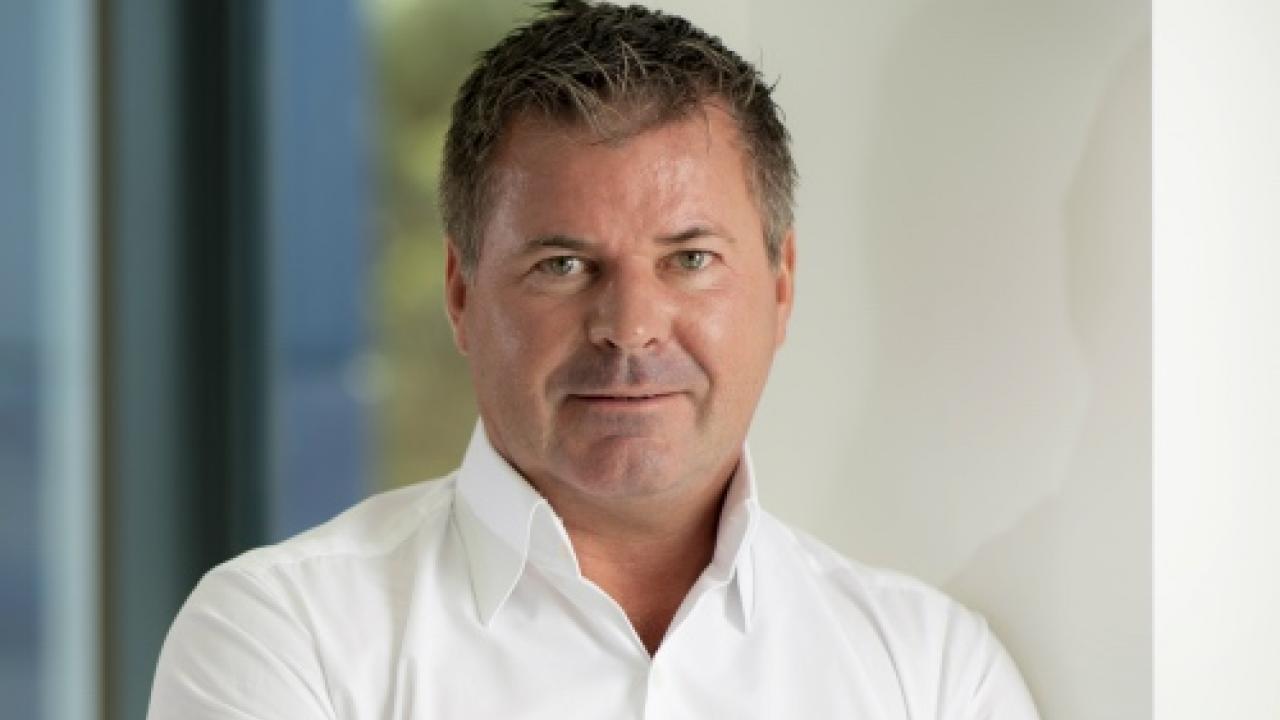 Technology is important in the competitive business of aviation parts and spares, but not as important as relationships. That's why representatives of African airlines are frequent visitors to the headquarters of the AJW Group in West Sussex, UK.
AJW, a family owned business and leading independent specialist in the global supply and repair of spare parts, counts most of the continent's airlines among its clients – and works hard to keep it that way.
Chief executive, Christopher Whiteside, emphasises that AJW is "not in the spanner-and-hangar business". The company supports its customers with tailored component supply chain solutions.
Relationships are important and rely on customers understanding how AJW works, hence the company's programme of site familiarisation visits. Recent guests have included key staff from Air Peace, Nile Air and EgyptAir.
"We equip them with knowledge of what we do and how we support them, so when we ask questions on the operations side, they understand how it all fits together," explained Whiteside.
Knowledge transfer and training is embedded in AJW's engine management service. Opportunities are limited for airline staff in Africa to learn how to monitor work on their engines. So AJW engineers in Surrey work with them to help manage their engine shop visits and build a technological and commercial understanding of the process.
Clients also benefit from the supplier's rigorous follow-up procedures. AJW technical staff – who track every component that the company supplies – use their own strong database as a benchmark for the work carried out and associated costs. "If they spot an anomaly, they challenge it," said Whiteside.
AJW is spending "a huge amount annually" on IT for infrastructure development. One of the objectives is to improve the efficiency of how owned inventory is utilised.
The so-called 'monetisation of dead assets' is unimaginative, said Whiteside. His preferred approach focuses on the use of stock as needed and fast replenishment – within 24 hours.
One suggestion is that operators of the same aircraft type serving common destinations should be able to share items on the minimum equipment lists (MEL); items which they are required to position there.
But operational data – such as that which AJW has gained from thousands of aircraft over dozens of years – will predict when a particular part on a specific aircraft is likely to need replacing. "So, you just position [the part] in for the time slot when it's going to fail," he said. "That's smart in terms of deployment, capital efficiency and asset management."
Close monitoring of assets supports efficiency. "I can tell you where one of our parts is in real time," said Whiteside. "I know, for example, it's at junction five of the M25 motorway, or it's going to land in Memphis in two hours. And I know the handover and when it's going to take place.
"So, we have complete integrity and efficiency of where our material is, and to a degree we have a large amount of knowledge about the repair cycle as well."
This is invaluable in dealing with aircraft on the ground (AOG) situations. AJW's clear picture of where assets are enables the company to select the most efficient route to get parts to the affected aircraft.
Whiteside is mystified why others don't take the same approach. But he also sees the 'Amazonification' of asset delivery as "a very large opportunity".
Where the automotive industry has, for many years, understood that the aftermarket can be extremely lucrative for manufacturers, the aviation industry has been slow on the uptake. "In our industry, it's $65 million for an Airbus A320neo – see you in 20 years!"
Anecdotally, he says, an aircraft consumes as much in maintenance every seven years as its capital cost at the outset. The manufacturers and original equipment manufacturers (OEMs) have in some cases "very aggressive targets" for gaining market share.
"We've obviously been investing in that supply chain solution for many years. I think the way to deal with OEMs is to align with them as opposed to fighting them.
"I see our business as an enabler to their greater success and penetration, as opposed to being a competitor."

Stay up to date
Subscribe to the free Times Aerospace newsletter and receive the latest content every week. We'll never share your email address.