Aerospace maintains ambition for growth
Ambitious plans to create an MRO centre of excellence, plus a first for aircraft leasing in Africa, are taking shape in Nigeria. It could be a pivotal moment for aviation in west and central Africa.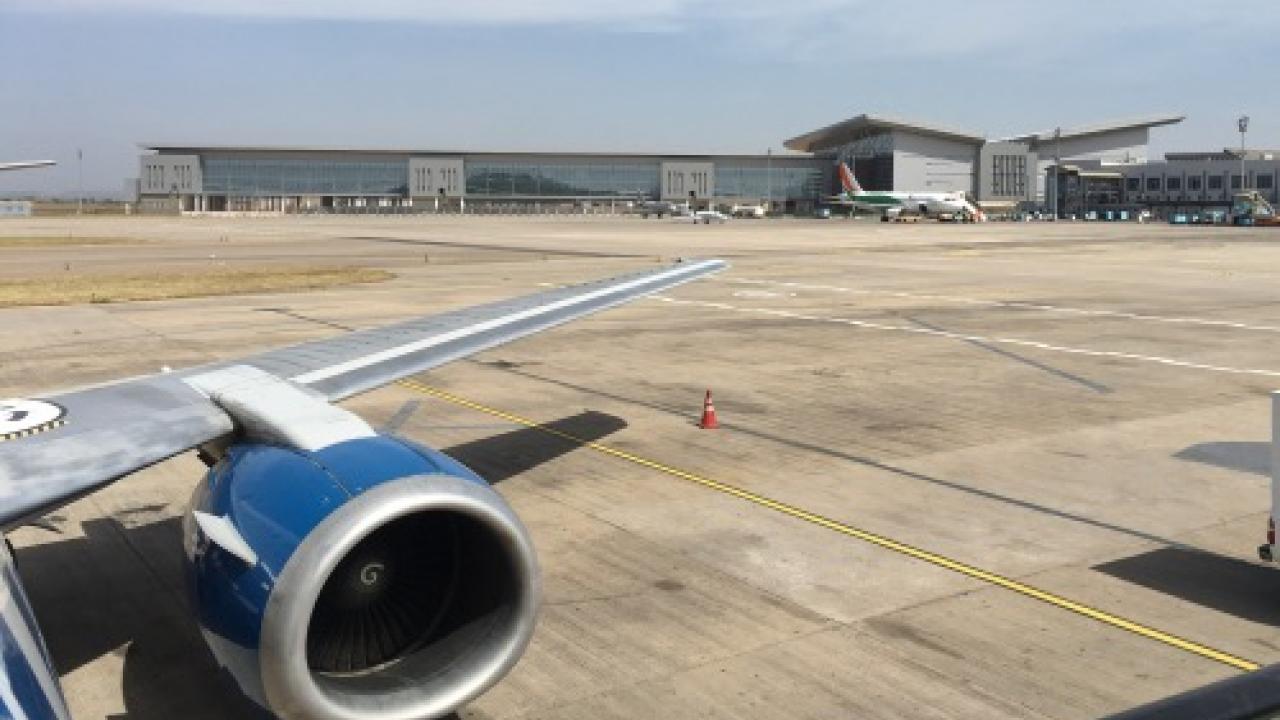 Great expectations: Nigeria's new MRO centre of excellence is expected to be built at Nnamdi Azikiwe International Airport in Abuja. Picture: kopee15, WikiCommons.
The aerospace industry in west and central Africa is following with interest the moves in Nigeria to set up an aircraft leasing company and an MRO centre.
If successful – and there is every reason to believe it will be – the creation of these new entities could mark the beginning of a new chapter for the whole region.
The Nigerian Government has made no secret of its aim to develop an aviation industry appropriate for the most populous country and largest economy on the continent.
In mid-January, it took a major step forward when the ministry of aviation named consortia headed by AJW Group companies as the preferred bidders for the two projects seen as key elements of the national vision: domestic sources of aircraft and their maintenance.

The consortia pair AJW's aviation and leasing businesses with Nigeria-based Glovesly Pro-Project, an integrated industrial group with interests in aviation.
Maintenance expertise will be provided by an as-yet-unnamed partner after the withdrawal of EgyptAir Maintenance and Engineering (EGME).
Ian Malin, AJW's chief financial officer, said the UK-based company has been working on the projects for more than two years.
Negotiations continue on both but the leasing company, which will be the first in Africa, is closer to fruition.
The announcement said AJW Leasing demonstrated a "flexible approach [that is] particularly beneficial for small to medium-sized airlines seeking to maintain competitive advantage, manage cash, and strictly control operational costs for maximum profitability."
Malin noted that developing an MRO centre of excellence in Nigeria, likely sited at Abuja International Airport, will address a demand for base maintenance in west and central Africa, which is currently underserved. It would simultaneously attract foreign investment and stem the flow of capital from the region.
It is understood the government is looking at establishing an airport free zone, as well as offering land lease relief to support the initiative.
The MRO will be set up as a public-private partnership (PPP) and developed on the build, operate, transfer (BOT) model. The aim is to have the capability to service wide-body and narrow-body aircraft, including turboprops.
Although AJW doesn't have a heavy or line maintenance background, the group can bring to the region component repair expertise, thanks to Montreal-based AJW Technique, to augment its extensive spare parts supply network.
In addition to a maintenance partner, AJW will be looking for third-party financing for the MRO project to support the costs of building hangars and workshops on a greenfield site at Abuja, and training staff. AJW will act as overall project coordinator.
"The project was mentioned a year ago," said Malin, "but, of course, everything got delayed. We are now moving from the award phase into the detailed negotiation phase in terms of the underlying project paperwork."
He hoped agreements for both projects would be finalised before summer, paving the way for the leasing company to start operations "as soon as possible". For the MRO, the objective is to break ground in mid to late 2022.
"It gives us a beachhead in west Africa with local partners and a local presence. So we're very excited about it," he concluded.
Reported by Chuck Grieve.
Stay up to date
Subscribe to the free Times Aerospace newsletter and receive the latest content every week. We'll never share your email address.