Getting to grips with teamwork
The founding general assembly of west African ground-handling companies took place in Togo late last year. Chukwu Emeke was in Lomé to report on this historic event.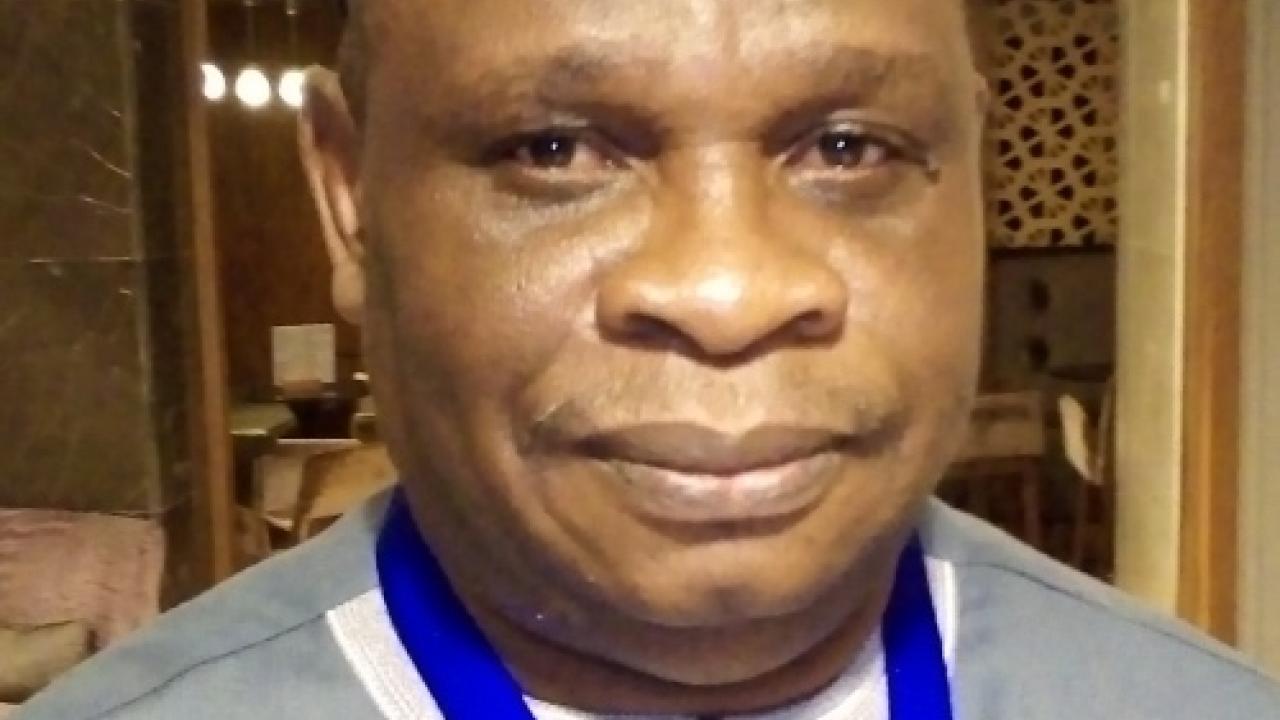 Representatives of ground-handling companies from seven Francophone countries converged on Hotel 2 Fevrier, in Lomé, for the first day of the inaugural conference.
Interestingly, there were no representative of handlers from Anglophone countries on the first day, although a representative of Aviation Handling Services (AHS), Ghana, brought the number of participating countries to eight on Day 2.
Marhouf Ayeva, director general of Societe Togolaise de Handling (ST Handling) in Togo, said invitations had been sent to all countries in west Africa.
However, from speaking to some absentee handlers in Ghana and Nigeria after the event, I understand that invitations and correspondences for the programme were sent to them in the French language without translation.
Notwithstanding that early hiccup, the conference proved a major success.
The three-day meeting, which featured a gala dinner and a tour of Gnassingbe International Airport, focussed on the establishment of the association, agreement on its rules and regulations, and the creation of a provisional bureau and secretariat for the assembly.
Declaring the event open, Togo's Minister of Infrastructure & Transport, Zouréhatou Kassah-Traore, who was represented by his director of economics, Michel Tindano, said that the coming together of ground-handling companies in the sub-region would help to improve services.
Halidou Moussa, director general adjoint, Niger Summa Handling (NSH), said: "I think this event came at the right time because, for a long time, we have thought that we ought to have all the handlers together, as it is with other sectors in civil aviation like airlines, airport managers or air navigation service providers.
"We didn't have a forum where all the handling companies could meet and exchange experiences on the best practices. That is why this kind of cooperation has become necessary."
Emile Agboton, operations manager of Aviation Handling Services (AHS), Ghana, added: "The market is rough but we have to make it work. We have many ground-handling companies but we need to have a team, an umbrella association covering all the handlers, so that we are able to tackle existing grey areas and difficulties to ensure that the market is affordable and what it ought to be."
Basil Agboarumi, managing director, Skyway Aviation Handling Company (SAHCO), pointed out: "Some decades ago, handling was done strictly by airlines. However, the dynamic nature of the industry has helped us to learn lessons and gather experiences that have helped to better the system.
"Looking at the industry from the 90s, there have been a lot of changes. There came a time when the industry decided to leave airlines with the business of flying and have other companies to manage the handling business. Now we have advanced to the level of certification like IATA's safety audit of ground operations (ISAGO). Ground-handling started from a very humble beginnings but has grown into a very big business."
Moussa agreed: "I think the industry is growing very fast," he said. "There have been increases at all our airports.
"We now have new facilities in many of our airports. It means that we really need to improve our services. We have more and more aircraft coming – the regular flights for big airlines and the special flights that come occasionally. This is evidence that it is a good business but we need to carry out our services according to international standards in terms of safety, security and quality. Our clients and airlines also need to appreciate our services."
Akue Come Adovi, director of operations, NAS in Cote D'Ivoire, added: "In the last 10 years, the safety standard has improved beyond what it was in the past. The industry is giving us the opportunity now to be more efficient and upgrade our standards to what is obtainable in Europe and the United States, so that we can build enough confidence and meet industry requirements. We have more requirements from the industry today than we had yesterday."
Virtually all the French-speaking west African countries have only one ground-handling company.
"Most handling companies in French-speaking countries emerged from the now defunct Air Afrique. What the companies inherited was obsolete equipment," stated Goama Nikiema, general manager, Burkina Handling Services (RACGAE) in Burkina Faso.
It was a point picked up by Maley Danfakha, director general, assistance Aeroportnaire du Mali (ASAMSA). "All companies have to adapt to the technology-driven world in order to evolve," he said.
"Technology has come to change the way things are done. We now have automated warehouses and sensors on our equipment," said Agboarumi. "IATA has created a deadline for the retrofit of old handling equipment. So, the impact of technology has come to stay and it is making our business costlier – particularly with the additional training now needed."
Many airlines in west Africa have accused handling service providers of charging too high a price for their services. However, the handlers don't agree.
"If airlines say that charges are too high, they are only doing what they have to do and saying what they have to say," said Ayeva. "They are customers, who buy our services, and they will always complain, whatever the cost. Even if it is low in the handler's estimation, they will find it costly."
Nikiema added: "It is really not the case of charging too high because you need to renew the equipment."
Moussa was more conciliatory: "I think there is a confusion," he said. "When the airlines say that the cost is high, they are talking about the cost of the airports.
"Comparing the costs, there are some standard charges, like the passenger taxes, landing charges, and air navigation charges. Then, we have handling charges.
"Handling is to assist the aircraft on the ground. For us, we are not imposing charges. We have what is called the IATA standard ground-handling agreement. It is a standard. We prepare a contract based on that. Each airline, be it regular or special service airline, has the prices. Because it is a standard price and we all sign the contract and the contract is not closed, when the term is over, we can discuss the prices. So, it all depends on the relationship between the client and the handler."
Askin Demir, director general, 2AS Assistance Services, in Senegal, said: "There are a lot of fixed charges for handling companies like staff, equipment, maintenance and so on. These fixed charges we keep recovering. Then, you have to make some profits as well.
"If an airline flies only once or twice a week, surely its own prices will be different from that of other operators. So, we cannot say the price is high or not. It varies from customer to customer.
"The time of operation is also important. If it is peak time, when it is charging per hour, of course, the prices will be higher. That is why it is not easy to say whether it is high or not."
Adovi added: "When you deduct all that we spend to be able to offer quality services to those airlines, you will discover that there is even a balance for them to pay. So, it is just an impression."
Nigeria is one of the Anglophone countries that have multiple ground-handling companies, one of which is SAHCO. Agboarumi, its managing director, described handling charges as "peanuts".
"The ground-handling rate being used in Nigeria today was the rate approved in 1986 by the then Nigerian Government. Instead of even charging the 1986 rate, we are charging below that amount due to local competition," he said.
The personnel challenge was also discussed by the conference, particularly as the old breed of handlers will need to be replaced within a generation.
"The challenge that we all face is the qualification of the personnel," explained Moussa. "You have new technologies. Everything is computer-based and you have people who have worked in this area for 30 years but don't know how to manipulate the computer.
"This is the new reality but you can't fire all the people; they have to stay. However, for the development towards the future, you need a new generation of handling professionals. You need to attract them to come into the field and then train them. You also have to retain them.
"After training the new generation, you don't want them to abandon you. You have to put incentives in place to make them stay in this field. Otherwise, if they see that, in mining or telecom, for instance, they have better salaries, they will leave you. So, the challenge is finding the new generation, attracting them, training them and keeping them,"
He added: "After Air Afrique disappeared, we have had, in many of our companies, senior people doing handling work. But, in one or two years, these people are going to retire and we need to replace them. Even though we are using them as seniors, it does not mean they have the qualifications they require for today's operations. This is the challenge."
Demir added: "It is very important for a ground-handling company to do proper training for staff. That is one way to address manpower issues."

Stay up to date
Subscribe to the free Times Aerospace newsletter and receive the latest content every week. We'll never share your email address.