Saudi start-up goes for the power of 10
Saudi start-up The Helicopter Company, which launched in 2018, is expanding its fleet with an order for 10 Airbus H125 light single engine helicopters.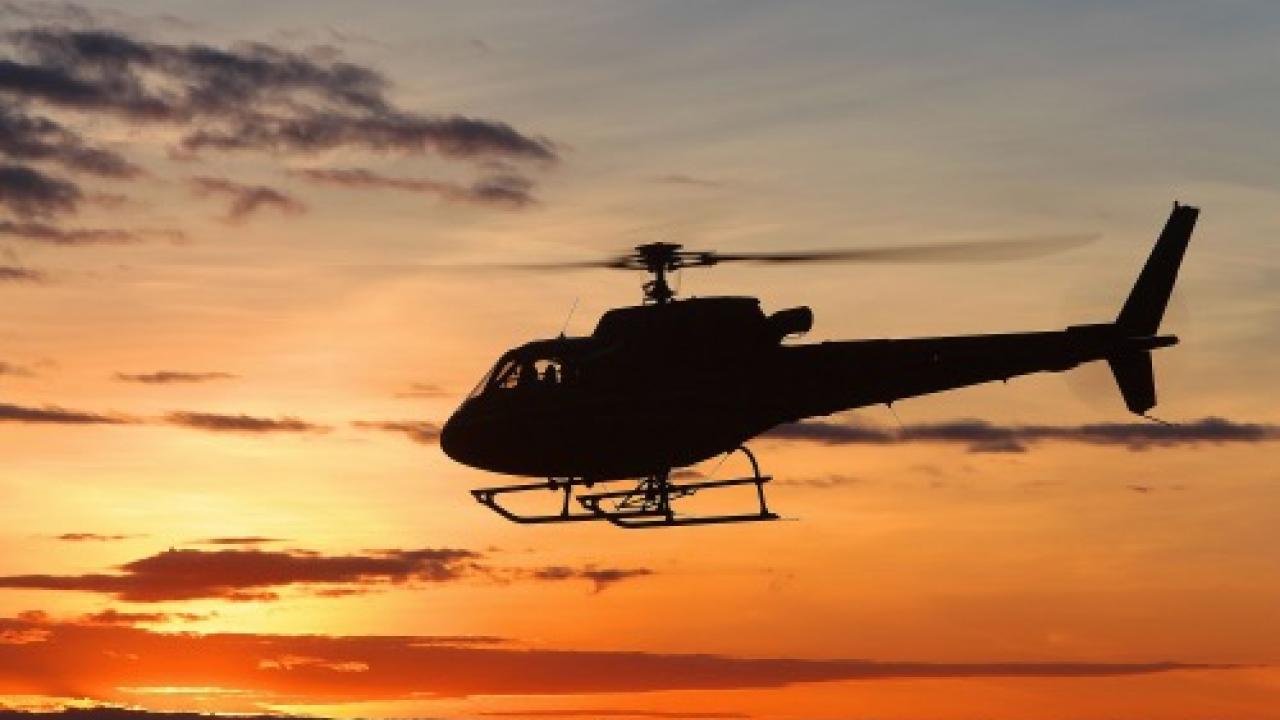 Versatile: The Airbus H125 can carry up to six passengers and be reconfigured for multiple missions.
PICTURE: AIRBUS
The Airbus H125 can carry up to six passengers and be reconfigured for multiple missions, from scenic tourism to aerial work, such as filming, banner towing, and surveying. Dave Calderwood reports.

The Helicopter Company (THC) is fully owned by the Public Investment Fund of Saudi Arabia, which has a strategy to activate new sectors that support the realisation of the kingdom's Vision 2030 and generate long-term commercial returns.
THC is the first and, so far, only licensed helicopter operator for commercial flights in Saudi Arabia, with the aim of developing reliable, ground-breaking transport solutions.
"By signing this agreement, we have taken a massive step in expanding our fleet and implementing our ambitious operational plan," said THC chief operating officer, Captain Arnaud Martinez.
"We are proud to be contributing to the advancement of Saudi Arabia's tourism and aviation industries through our innovative air transport services that guarantee passengers a one-of-a-kind experience to relish the beauty of the kingdom from above."

"I would like to thank our partners at Airbus Helicopters, who have ensured we have reached an agreement that matches our requirements, and we look forward to furthering our collaboration in the near future."
"I would also like to extend our thanks to PIF for their enduring support since our founding, as we work together to advance Saudi Arabia's aviation industry."
Just fewer than 1,000 Airbus H125s aircraft are currently in service worldwide and are mainly used for high-performance missions in high and hot conditions – perfect for the region. Before being renamed as the H125, when Airbus Helicopters was formed from Eurocopter, the helicopter was known as the AS350 B3 and has been in service since 1978.
In 2005, the AS350 B3 broke the world record for the highest-altitude landing and take-off, performed on Mount Everest at 29,029ft, a record that still stands.
On May 19 2013, an AS350 B3 performed the highest-ever long-line rescue operation on Lhotse, the world's fourth-highest mountain, located in the Himalayas, at 25,590ft.
The H125/AS350 B3 is the entry-level helicopter in the Airbus Ecureuil ('Squirrel') family. Some 6,600 members of the Ecureuil family (AS350, AS355, AS550, AS555, H125, H125M, EC130, H130) have been delivered in nearly 120 countries for close to 2,000 operators, accumulating more than 34 million flight hours.
The helicopter has been progressively modernised over the years and now sports an Arriel 2D turboshaft engine with electronic control known as FADEC. Up front, pilots are faced with a state-of-the-art glass touchscreen cockpit instrument panel with Garmin G500H TXi flightdeck, and a vehicle and engine multifunction display (VEMD) especially developed for Airbus. The VEMD allows pilots to check the main vehicle and engine parameters with just a glance.
In the cabin, the flat floor makes it easy to reconfigure and make it a true multi-mission workhorse. It's said to be easy to fly, with good manoeuvrability, excellent visibility and low vibration levels, making it an efficient operator at all types of heliports, including hospital landing pads, police centres and airports around the world.
It also comes with a host of available supplemental type certificates (STCs), which allow it to be safely modified for specific missions.
As well as the workhorse configurations, the H125 can seat up to six and there's a luxury interior, called Stylence, available from Airbus for operators who seek both functionality and luxury VIP transport.
"This order marks the beginning of a new partnership with The Helicopter Company and we welcome it as a new customer," said Ben Bridge of Airbus Helicopters.
THC achieved its air operator's certificate (AOC) in near record time, receiving it in July 2019, authorising the company to operate in the airspace of the kingdom, the Middle East and Africa. THC plans to open up Saudi Arabia to both local and foreign tourists, concentrating at first on key sites such as Al-'Ula in the Medina region, world heritage site Mada'in Salih, Riyadh, and holy sites such as Mecca and Medina.
Yahya Al-Ghoraibi, chief executive of THC, said: "We're a new concept, a helicopter airline. It's new and the entire country is looking for this service."
Stay up to date
Subscribe to the free Times Aerospace newsletter and receive the latest content every week. We'll never share your email address.