MEBAA's North Star
The MEBAA Show Morocco is the only dedicated business aviation event in north Africa – and its growing popularity reflects market demand.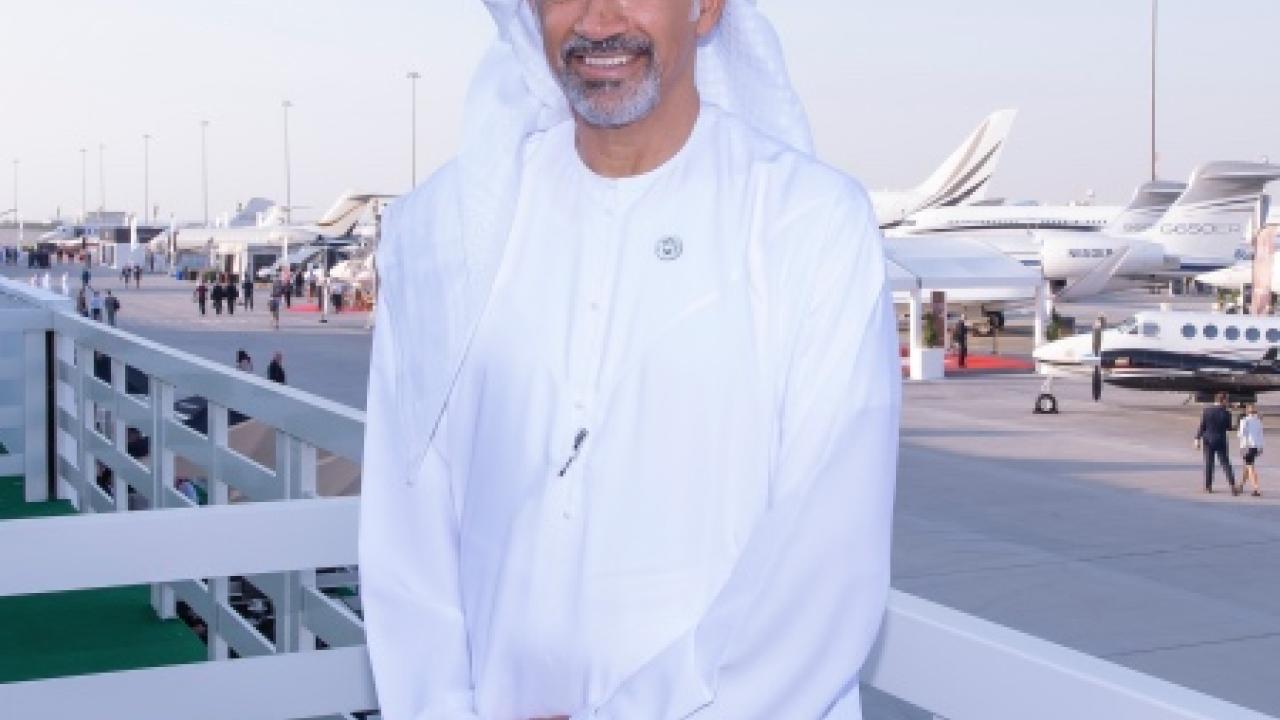 The International Air Transport Association (IATA) predicts that, by 2036, there will be 400 million passengers in the African aviation marketplace alone.
The continent is starting to see a real boom with the rest of the aviation world keeping a keen eye-out.
However, it is still north Africa that reaps much of the benefit when it comes to commercial travel, and, of course, business aviation.
The number of registered aircraft in the MENA region is predicted by WINGX to increase to 1,200 by 2020, with business aircraft movements predicted to reach 175,000 in the same time frame.
This alone leads to market demand for the MEBAA Show Morocco (MEBAA).
MEBAA 2019 will be the third running of the event.
Taking place on September 25-26, it will be the second time it has been hosted at Marrakech Menara Airport.
"We're expecting more than 2,000 trade visitors across the two days of the show, which will include heads-of-state, corporate aviation end-users, private buyers and high-net-worth individuals; plus many companies from within the business aviation supply chain," said Ali Alnaqbi, founding and executive chairman of MEBAA.
"We are currently expecting up to 70 exhibitors, including companies that have been with us previously. This includes Air Ocean Maroc, XJet and Milano Prime, as well as first time names, including AMAC Aerospace."
There will also be a line-up of aircraft on the static that was yet to be announced as African Aerospace was going to press, but Alnaqbi said: "I can assure people, it will be fantastic."
Alnaqbi has seen the event thrive over the last few years and said this shows the importance of business aviation in north Africa.
"When you look at the driving factors, you see that business aviation in the region is growing, and Morocco is leading this with an expanding wealthy elite increasing business jet usage," he said.
"Office National Des Aéroports (ONDA) reports the country's airports manage 50% of north Africa's business jet movements. Combined with government support, it makes sense that the MEBAA Show Morocco is growing."
The event works closely with governments across the region.
"This industry reputation and backing is enhanced with our partnership with ONDA in Morocco," added Alnaqbi.
In addition, the MEBAA Conference Morocco takes place on September 24, the day before the show opens. It features key business leaders and roundtables to promote discussion and share industry knowledge.
Key topics to be discussed include: innovations and the future of business aviation; the impact of big data in the industry; new technologies, such as blockchain and cyber security; airports and infrastructure; and the African market influence in Morocco.
"The country has shown 70% of private jet usage for business purposes, while the remaining 30% is for pleasure," explained Alnaqbi. "With figures such as this, it's hardly surprising that the industry has such positive implications."
There are now around 200 aviation companies present in Morocco including Bombardier, Safran, Boeing and Airbus. The Moroccan Government has identified the growth potential in the aerospace and business aviation industries and has focused on creating an environment for manufacturers to establish themselves.
"Morocco's 2020 aerospace goals include bringing in 100 new investors, creating 23,000 new jobs and generating $1.6 billion in new revenue, and ONDA announced a plan for a dedicated business aviation airport – Tit Mellil in Casablanca – to be operational by 2025," said Alnaqbi.
He added that the strategy to attract business aviation was further enhanced when ONDA awarded Jetex and Swissport Executive Aviation fixed-base operations (FBO) contracts for nine facilities.
"It has caught the attention of industry leaders. Khader Mattar, Bombardier's vice president of sales for Middle East and Africa, mentioned that Dubai started with one FBO in 2001 and now there are six," said Alnaqbi. "Morocco is clearly seeing the demand for business aviation."

Stay up to date
Subscribe to the free Times Aerospace newsletter and receive the latest content every week. We'll never share your email address.