Why are the Cobras not striking?
Issues are arising surrounding the Kenya Air Force (KAF) Bell AH-1F Cobra attack helicopters, writes Jon Lake.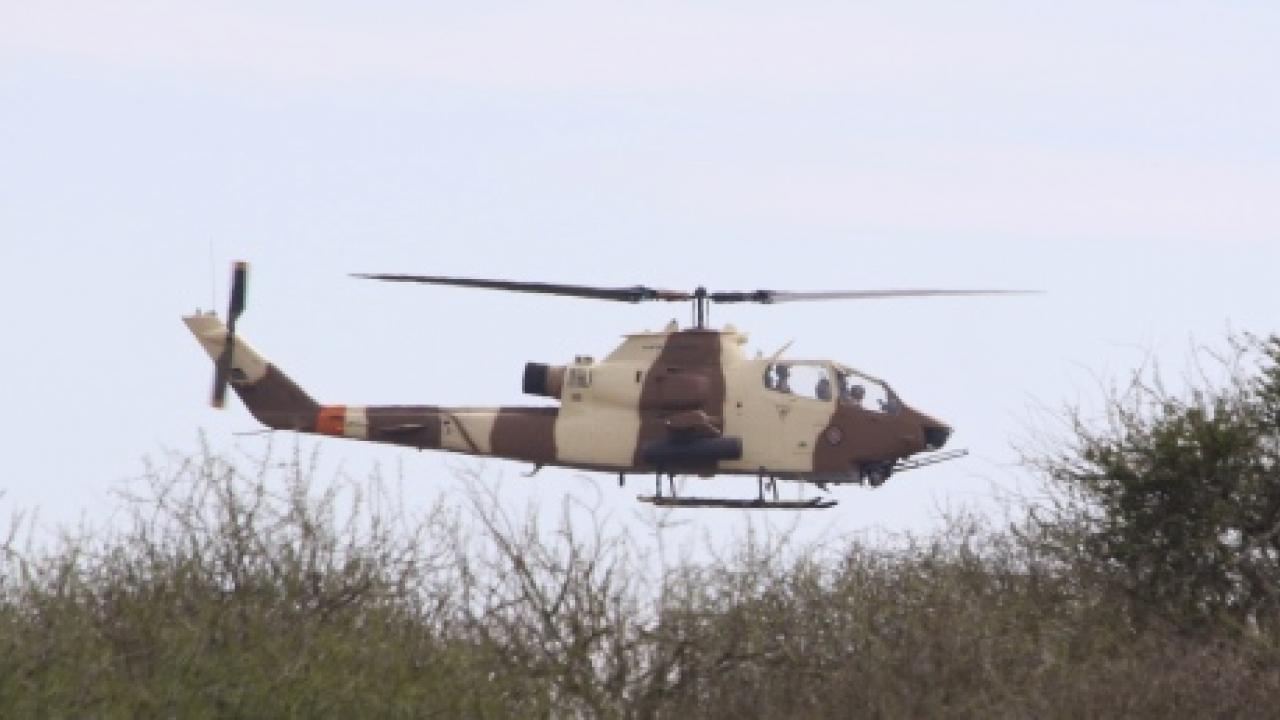 In October 2018, Kenya's Daily Nation asked why the KAF's recently acquired Cobras were not "out biting Al Shabaab", or being used to support the country's contribution to the African Union Mission in Somalia (AMISOM).
The KAF received a number of former Royal Jordanian Air Force (RJAF) AH-1Fs (probably six) in 2017. Images and videos of an AH-1 in full KAF camouflage and markings being unloaded at Laikipia Air Base appeared online at the end of May 2017. And, in June 2017, a further video emerged showing the helicopter undertaking its first test flight after reassembly.
But, since then, the new Cobras have not flown any operational missions, despite increased tension on the border with Somalia, and despite continuing activity by Al Shabab insurgents.
The Daily Nation quoted a Kenyan Defence Forces spokesman, Lieutenant Colonel Paul Njuguna, as describing the lack of operational flying as "normal", and as disputing claims that the helicopters had been grounded. He explained the lack of operational activity by saying that pilot training and conversion was still ongoing.
But the Daily Nation said that KAF officers had claimed that there was now a pool of qualified pilots who had successfully trained to fly the Cobras.
A range of other reasons have been postulated for the lack of operational flying, including a lack of spare parts and 'appropriate ammunition', while others have claimed that the aircraft are not airworthy, and that their allegedly poor condition is being hushed up by the military.
There were some reports that the Cobras delivered to Kenya were among 16 aircraft withdrawn from use in Israel in August 2013 because they were supposedly "unsafe to fly", and transferred to Jordan in mid-2015. These aircraft were supposedly given to Jordan to be stripped to provide spare parts for the RJAF's own AH-1s. But, in fact, the Israeli AH-1s were transferred for active use against Daesh, and the aircraft supplied to Kenya were, in any case, not ex-Israeli helicopters (which all seem to be accounted for), but were from the RJAF's own long-term fleet.
One theory for the lack of activity is a turf war between the Kenya Air Force and the Army's 50th Air Cavalry Division over which service will operate the new helicopters.

Stay up to date
Subscribe to the free Times Aerospace newsletter and receive the latest content every week. We'll never share your email address.