When the pilot is just one option
Efforts to allow unmanned aircraft to fly safely in unsegregated airspace have taken a step forward with the aid of South African company S-Plane Automation.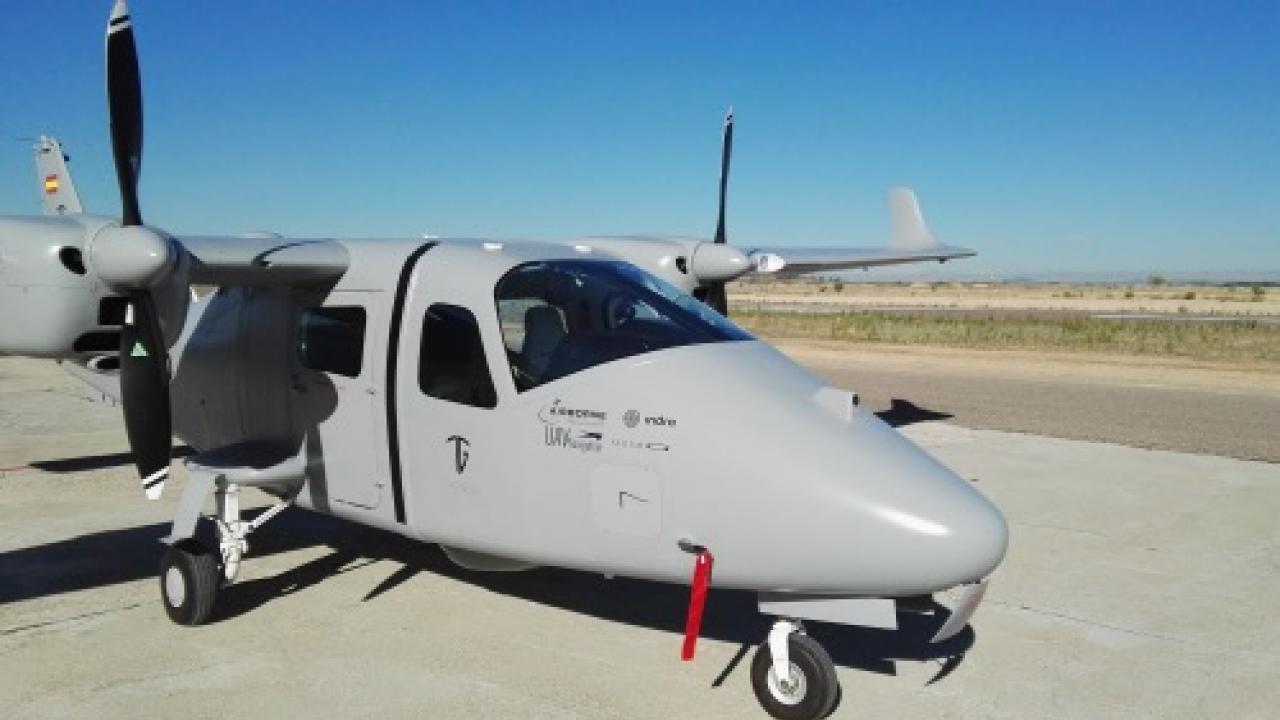 Flexible: S-Plane's equipment allows an aircraft to switch between piloted, remotely piloted or completely autonomous modes.

Somerset West-based S-Plane's X-KIT has been fitted to a Tecnam 2006T light piston-engined twin under Project Targus, where Spanish electronics company, Indra, is developing an optionally piloted vehicle. Alan Dron reports.
X-KIT consists of the necessary automation, simulation, communication and ground control equipment to convert a piloted aircraft. "It's a core kit that we sell to various customers to take manned or unmanned aircraft and convert them to manned, unmanned or optionally piloted systems," explained S-Plane CEO, Thomas Jones.
"We provide all the equipment, but also all the services the clients need to make the necessary aircraft. Every aircraft is a little bit different."
X-KIT allows an aircraft to be switched between manual piloting, remote piloting (where it is controlled from the ground) and automated piloting (where the aircraft is completely autonomous, flying a mission via waypoints).
Flying an unpiloted vehicle in unsegregated airspace, where it can safely mix with piloted aircraft, is a major goal of companies seeking to increase the usefulness of unpiloted vehicles.
The modified aircraft undertook two weeks of flight tests in Galicia, northwest Spain, in June and July.

Flights were approved and monitored by the European Aviation Safety Agency (EASA) and the Spanish aviation regulator, AESA. No other newly developed unpiloted or optionally piloted aircraft has previously been granted permission to carry out such flights, noted Indra.
A test pilot carried out the take-off. Once airborne, he handed over control to a ground control centre.
Indra said that its strategy of developing a drone able to carry a pilot to take control if necessary "offers a great operational advantage for future users, who will be able to fly over urban areas or land at airports without restrictions when manned, and fly without a pilot when it arrives at the operation area. This dual use significantly enhances the commercial appeal and capabilities of Targus."
Development is scheduled to conclude this year. Indra sees the aircraft as suitable for a range of missions, including maritime patrol and environmental monitoring duties.
Stay up to date
Subscribe to the free Times Aerospace newsletter and receive the latest content every week. We'll never share your email address.