UK boosts maritime presence with Wildcat
Britain's Royal Navy has deployed a pair of AgustaWestland AW159 Wildcat HMA.Mk 2 helicopters to Al Musanna air base in Oman, near Muscat. The move is part of the wider UK maritime presence in the region, known as Operation Kipon.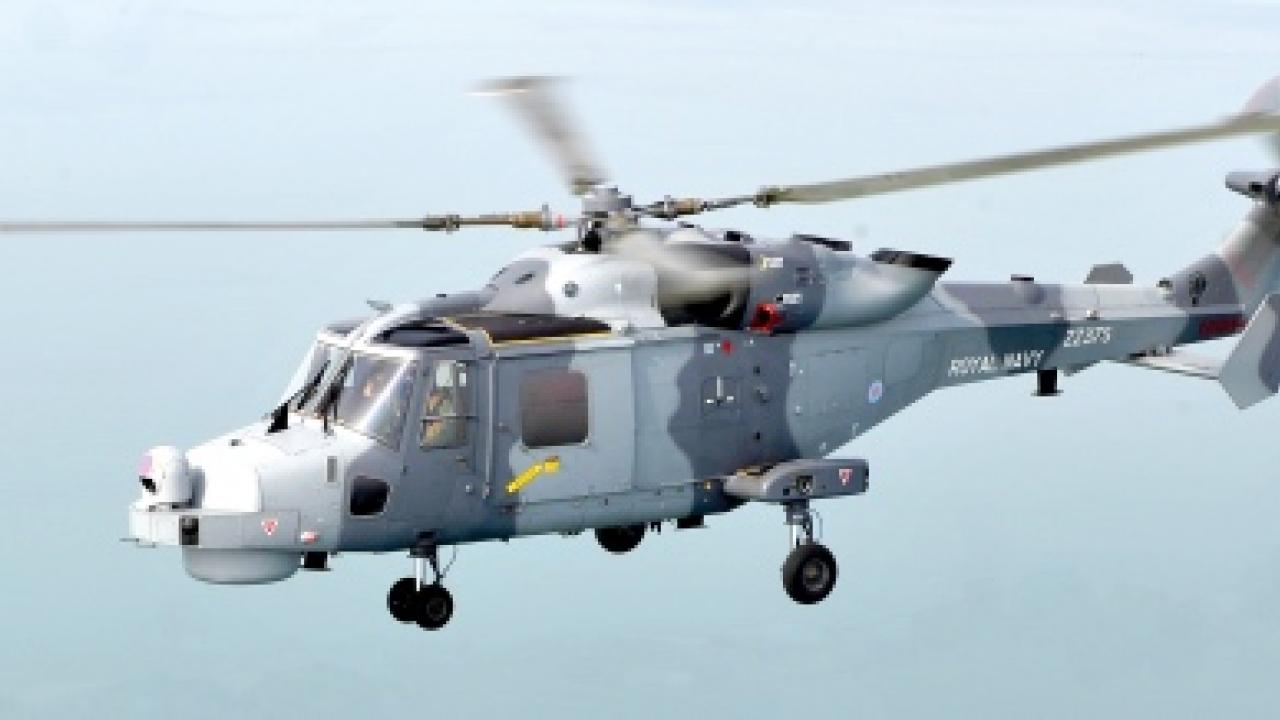 The UK has strong political, commercial and trading links in the region and units of the Royal Navy and Royal Fleet Auxiliary have been on patrol in the Gulf since October 1980, following the outbreak of the Iran/Iraq conflict.
There is typically at least one escort, supported by a tanker of the Royal Fleet Auxiliary, employed by the the United Kingdom Maritime Component Command (UKMCC) on maritime security patrol, with a four-vessel squadron of minehunters and a Royal Fleet Auxiliary support ship within the wider operational area.
The Wildcats will replace a similar detachment of Merlin HMA.2 helicopters, which has been in Oman for more than a decade, tasked with monitoring shipping movements in the Strait of Hormuz and with supporting Omani naval forces.
The changeover was part of wider RN helicopter fleet management plans, which require the 30-strong Merlin HM.Mk 2 fleet to be concentrated at Royal Naval Air Station Culdrose to support the formation of an air group for the new HMS Queen Elizabeth aircraft carrier and the introduction of the Crowsnest airborne early warning capability.
Royal Navy Wildcats have deployed to Oman previously, assisting the Oman Coast Guard in April 2016, and visiting Oman during HMS Daring's deployment to the area in May 2017.
The Royal Air Force of Oman operates about 16 examples of the Super Lynx Mk 120, which is powered by the same LHTEC CTS-800-4N engines as the Wildcat. These are flown by No.15 Squadron at Al Musanna, with a search-and-rescue detachment at Masirah.
The Omani Super Lynx fleet has been concentrated with No.15 Squadron since No.3 Squadron at Salalah re-equipped with Bell 429s in March 2017.
Leonardo Helicopters has now delivered the last of 34 Lynx Wildcat AH.Mk 1 and 28 Lynx Wildcat HMA.Mk 2 helicopters for the British Army and Royal Navy respectively, as well as eight Lynx Wildcats for South Korea, and is fulfilling a two-aircraft order from the Philippines.

Stay up to date
Subscribe to the free Times Aerospace newsletter and receive the latest content every week. We'll never share your email address.