UAE ops using Wing Loong drones
In recent years, the UAE has embraced a more active military role on the world stage, deploying forces in the Balkans and Afghanistan, as well as in Libya during the 2011 civil war. As Jon Lake reports, the nation has also played a major role in operations against Daesh and in the Saudi-led Pan Arab coalition fighting Islamist and Iranian backed Houthi forces in Yemen.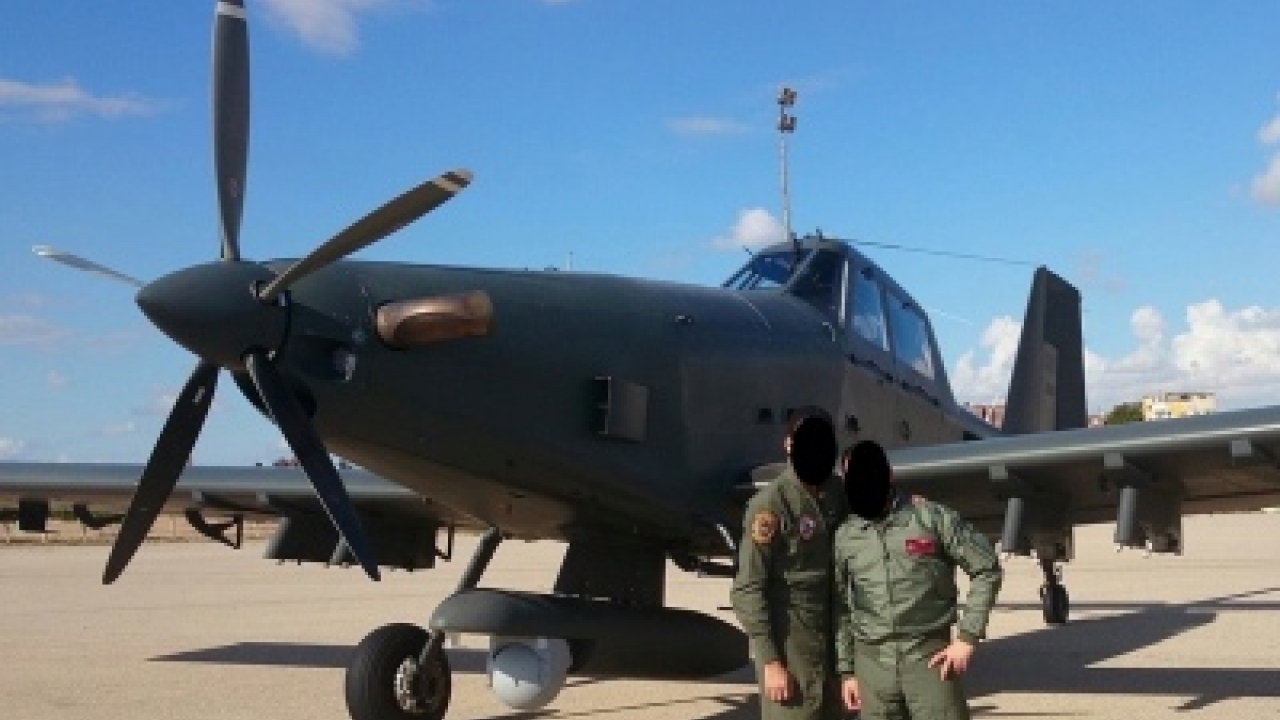 In the long-running second civil war that broke out in Libya during May 2014, the UAE has provided (often tacit) support to the new Libyan National Army, led by General Khalifa Haftar and allied to the democratically elected government of the Council of Deputies, also known as the 'Tobruk Government'.
Haftar's Libyan National Army (LNA) has taken on Libyan Dawn – a wide-ranging coalition of Islamist and extremist groups, including Libya's branch of the Muslim Brotherhood, Ansar al-Sharia, former al-Qaeda jihadists, Berber, Tuareg, Misrata and Zawia militias, who are broadly allied with the Tripoli-based Government of National Accord, which enjoys support from Qatar, Turkey and Sudan.
From August 2014, Egypt and the UAE launched a number of airstrikes against Islamist militias, though both countries denied direct involvement. Arabian Aerospace understands that, for some of these missions, UAE Air Force F-16s operated from Siwa, an Egyptian military base close to the Libyan border.
In April 2015, the UAE donated armoured personnel carriers and at least two Schiebel S-100 Camcopter UAVs to the LNA Air Force.
More direct involvement began in June 2015, when the UAE deployed at least one, and probably two, Iomax AT-802U Border Patrol Aircraft  to an unidentified Libyan air base, subsequently establishing a military base at Al-Khadim Airport in Marj province in eastern Libya, around 100km from the port city of Benghazi.
The new UAE facilities were up and running by March 2016, and have progressively grown in size. Transport aircraft have frequently been seen at the base, including chartered Il-76 and turboprop-powered Il-18 transport aircraft.
From here, the UAE Air Force and Air Defence (UAE AF&AD) has operated at least six Air Tractors (apparently with their national markings hidden), using them in attacks against Benghazi's Shura Council Islamist militants, and providing close air support for LNA forces, and almost certainly for UAE special forces operating on the ground.
It seems that the UAE AF&AD Air Tractors were more feared by the enemy, though they flew fewer missions, and delivered fewer weapons, than the LNA's own MiG-23 fighter-bombers. What they did drop, they dropped with greater accuracy, and they were also able to loiter longer, waiting for fleeting targets to 'pop up' and be attacked.
In September 2016, Shura Council of Benghazi Revolutionaries (SCBR) published an infographic showing the types of aircraft that had been attacking them in Benghazi. According to the infographic, the LNA's MiG-23s flew 320 missions; Mi-17 helicopters flew 87 sorties, while the AT-802Us flew just 27 bombing missions in the same period. It also listed 235 reconnaissance flights by the S-100 Camcopter, and 364 performed by 'MQ-9 Reaper' drones, though this may have been a misidentification of the UAE's Chinese-supplied Wing Loong unmanned combat aerial vehicles (UCAVs).
Weapons used by the Emirati Air Tractors in Libya include Turkish-supplied Mk 82 bomb bodies fitted with GBU-12 laser-guidance kits. It is not known whether the aircraft have used the AGM-114 Hellfire missile, GAU-19/A .50-caliber gun pod, or DAGR or Cirit laser-guided rockets, all of which can be carried by the type, and all of which are known to have been used in combat (though this may have been in Yemen, where the Air Tractor is also in action).
Satellite imagery shows that the Air Tractors have been supported by at least two helicopters (probably Sikorsky UH-60 Black Hawks), and a number of unmanned aerial vehicles (UAVs), including Camcopters and Chinese-built Chengdu Wing Loong armed drones.
The Wing Loong (also known as the Pterodactyl I) was first exported to the UAE in 2011, and has subsequently been supplied to Egypt and Saudi Arabia. The aircraft is a medium-altitude long-endurance (MALE) UAV, primarily intended for intelligence, surveillance and reconnaissance (ISR) duties, with a relatively modest 200kg payload, but weaponised to allow the carriage of BA-7 air-to-ground missiles, YZ-212 laser-guided bombs, YZ-102A anti-personnel bombs or 50kilogram LS-6 miniature guided bombs.

Stay up to date
Subscribe to the free Times Aerospace newsletter and receive the latest content every week. We'll never share your email address.