The smart Phoon
Eurofighter Typhoon aircraft for Kuwait and Qatar will incorporate an advanced active electronically scanned array (AESA) radar that is claimed to be the most advanced in the world. Jon Lake reports.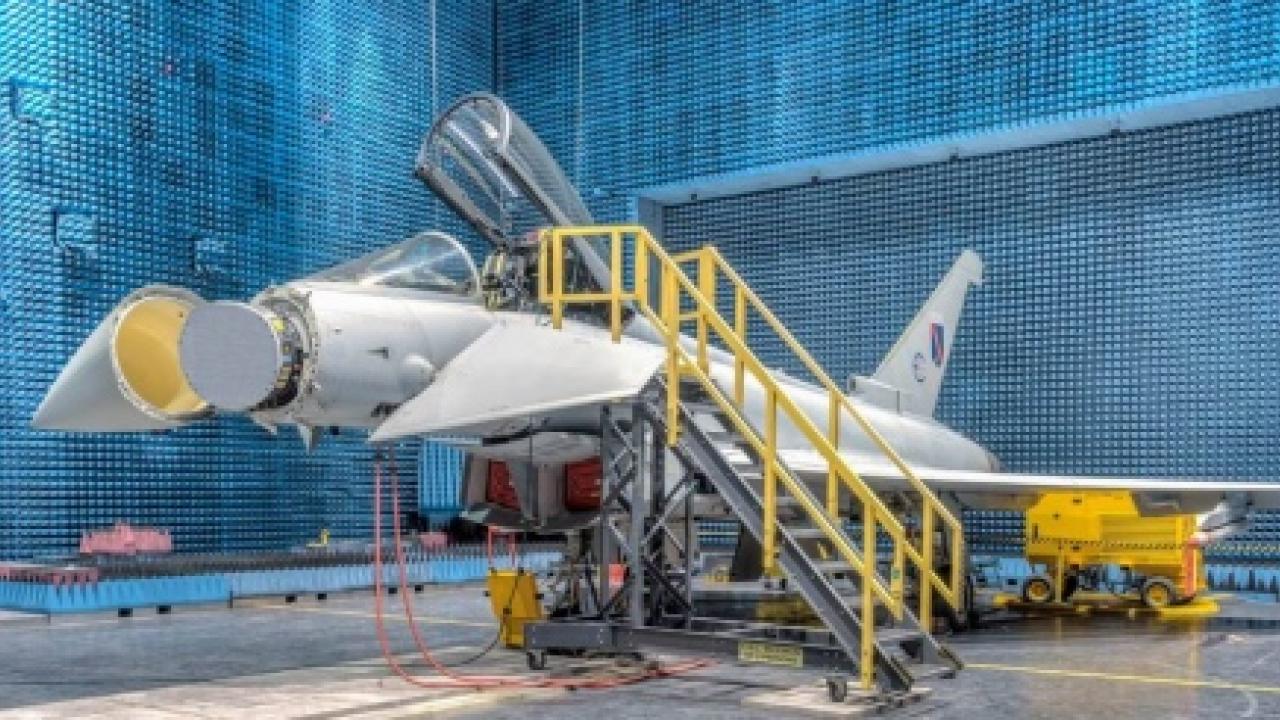 In April 2016, Eurofighter and Finmeccanica (now Leonardo) signed an $8.7 billion contract with Kuwait for the delivery of 28 aircraft, including six two-seat trainers, from 2019.
Qatar then signed a contract with the UK for 24 aircraft in December 2017, with deliveries due to start in 2022.
The aircraft now being built for delivery will be more advanced than those for the British RAF, the German Luftwaffe, the Italian AMI, and Spain's Ejército del Aire.
The Kuwaiti and Qatari Typhoons will have sensors and weapons that are not in service with the partner nation air forces, including the Lockheed Martin Sniper advanced targeting pod (ATP).
While the four "core nations" have conspicuously failed to sign up to acquire an AESA radar, Kuwait and Qatar have insisted that their aircraft will incorporate this vital technology. Eurofighter GmbH and the partner companies have worked to ensure that the phase 3B enhancement (P3EB) package is compatible with the new electronically scanned (E-scan) Captor-E radar in its initial radar one plus baseline production standard.
The Euroradar consortium (Leonardo, Hensoldt and Indra) has secured production build contracts for 28 E-scan radars from Eurofighter/Leonardo Aircraft, as the prime contractor for Kuwait, and for 24 radars from BAE Systems, as the prime contractor for Qatar.
Captor-E is something of a hybrid, having a conventional E-scan array mounted on a rotating mechanical swashplate repositioner. This increases its angle of regard from about +/-60° on each side of the centreline to greater than 90°, meaning that a fighter can 'crank' or turn away harder after launching a BVR missile, making it less vulnerable to a return missile shot, while still using its radar to provide mid-course updates for the missile fired.
The Captor-E radar has flown on test aircraft at BAE Systems Warton and Airbus Defence and Space in Manching, using production-standard software. It passed its critical design review (CDR) exactly on schedule and the design has been frozen, while software is still being developed and matured through flight-testing.
Leonardo sources are confident that deliveries to the prime contractors will allow the radar to be fully integrated with the Eurofighter weapons system in plenty of time to ensure that the Kuwaiti and Qatari Typhoons will have an E-scan radar fitted from day one.
The full operational capability of the Captor-E will be delivered as part of the next stage of enhancements for the Typhoon, known as P4E, from about 2021.
• Meanwhile, Mark Hewer, Leonardo's vice president for the integrated mission solutions business area, has said that the company's rapidly reprogrammable electronic warfare (EW) systems provide tactical aircraft with the best possible protection in a dynamic and changing threat environment.
Hewer believes that agile, evolving EW systems, typified by Leonardo's open/reprogrammable EW suite for the Typhoon, represent a kind of
'digital stealth', and that they confer a hitherto unknown degree of survivability.
The Typhoon's EW system is undergoing a continuous evolution, with regular upgrades to the hardware and a spiral software development process.
Having open/reprogrammable mission data makes the integration of new EW system elements easier and more effective, allowing Typhoon to better exploit the capabilities offered by the new BriteCloud decoy, for example.
Mission data allows the right threat intelligence (including threat vulnerabilities) to be loaded into the system. It is used to interpret the information that the sensors receive, predicting a threat system's behaviours and vulnerabilities.
Hewer believes that reprogrammable mission data represents a major competitive advantage for Leonardo, and for the Typhoon.
"There's no point in directing your electronic counter-measure (ECM) if it is going to be ineffective against that threat because you're not exploiting its vulnerabilities," he pointed out.

Stay up to date
Subscribe to the free Times Aerospace newsletter and receive the latest content every week. We'll never share your email address.