Senegal sees strength in modernisation plan
Over the past decade, the Senegalese military has been immersed in an unprecedented modernisation effort, which has allowed for a complete overhaul of the Army equipment and Navy fleet. Although the Senegalese Air Force (SAF) has also benefited, it still has a number of outstanding requirements, which Dakar is now moving ahead to fulfil. Erwan de Cherisey reports.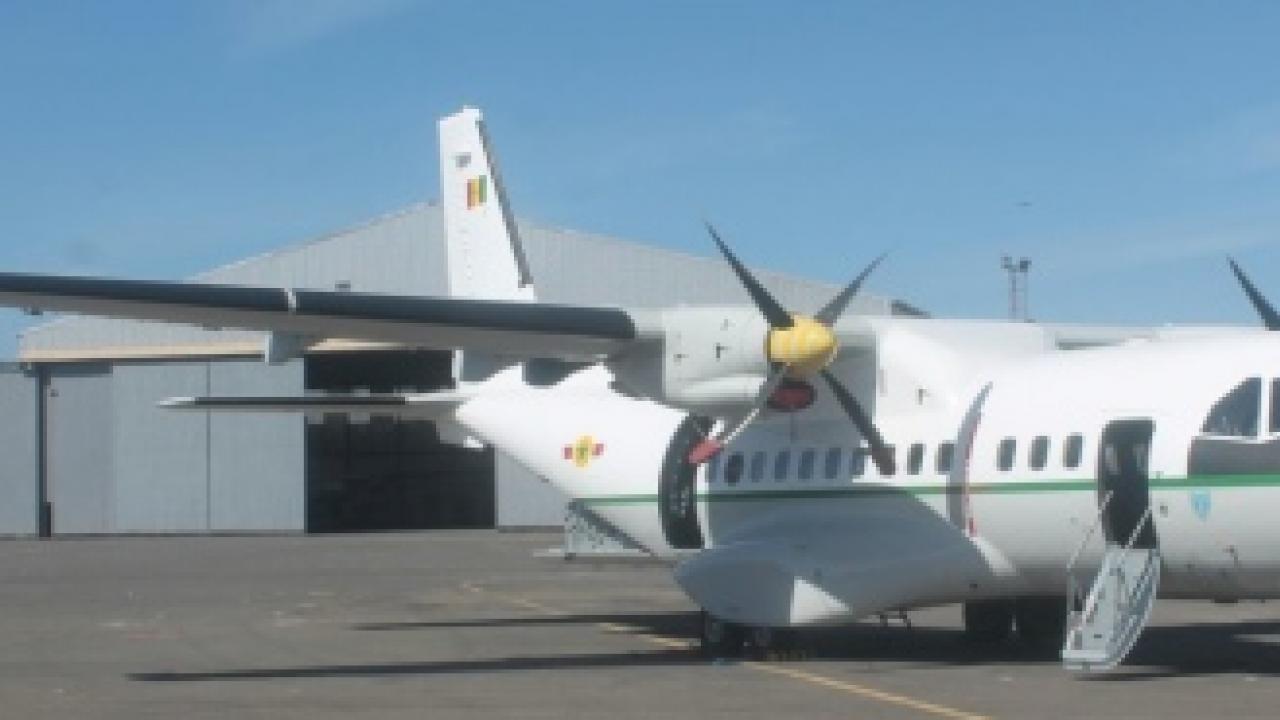 So far, Senegal has been primarily focused on rebuilding a strong air transport capability.
The legacy fleet of Fokker F-27-400s, which had been procured in the 1970s, is being replaced with CN-235-220s manufactured by Indonesian Aerospace.
A first batch of two second-hand aircraft was received in 2010, while a single CN235-220M, bought new from factory, arrived in January 2017. The aircraft was immediately rushed into service to support the then on-going deployment of the Economic Community of Western African States' (ECOWAS) troops in the Gambia.
Senegal is intent on purchasing additional aircraft, with Airbus Defence & Space's C295W being a favourite, as the need for heavier transports to support deployments abroad with the United Nations (UN), and to improve in-country transport capabilities, becomes more acute.
Air mobility is also being expanded. While, in the 1980s, Senegal flew three Sud-Aviation (now Airbus Helicopters) SA330 Pumas as its primary medium helicopters, crashes throughout the decade meant that, by the 1990s, the air force no longer possessed a rotary-wing medium-lift capability. The 2000s brought a modest revival with the donation of two Mi-2s from Libya, both of which were pressed into service as medical evacuation aircraft, and the delivery, in 2005, of two new Mi-171Shs and a pair of second-hand Mi-35Ps. Spain also contributed by donating a single Bell UH-1H, which has now been withdrawn from use.
The Mi-171s brought a major expansion to the troop transport and logistics capability and, with Senegal's decision to expand its commitment to UN peacekeeping operations by also deploying aircraft, a third Mi-171 was procured. The type saw service with the United Nations Operation in Côte d'Ivoire (UNOCI), where Senegal deployed two helicopters in support of a battalion-sized quick reaction force (QRF) manned by Senegalese Army troops.
More recently, in January 2017, at least one Senegalese Mi-171 was deployed to the Gambia in support of the ECOWAS operation undertaken to remove President Yahya Jammeh from power.
The Mi-35Ps provided Senegal with a significant boost in terms of combat capability, as the country's first dedicated attack helicopters. In November 2015, both aircraft deployed to the Central African Republic, under the banner of the United Nations Multidimensional Integrated Stabilisation Mission in Central Africa (MINUSCA), providing the UN force with its first dedicated air support component.
Both aircraft were modernised with the integration on each helicopter of an Israeli-made Controp Precision Industries DSP-HD electro-optical infrared (EO/IR) surveillance payload.
On February 11, 2017, one of the Senegalese Mi-35P destroyed several rebel vehicles from the former Seleka coalition, which were heading for the town of Ippy, north of Bambari.
In order to further expand its attack capabilities and ensure the sustainability of its contribution to MINUSCA, the Senegalese Air Force has purchased a further three Mi-24Vs from a Polish company. The aircraft, which previously served with the Slovak Air Force, were overhauled by Poland's Wojskowe Zaklady Lotnicze N°1 (WZL-1: Military Aviation Works No 1), with the first example being formally inducted into service by the Senegalese Air Force's chief of staff, Brigadier General Birame Diop, at Dakar, on February 16, 2017.
At least one of the Mi-24Vs is to deploy with MINUSCA to supplement the Mi-35Ps, while the remaining two are to remain in Senegal, where they will allow aircrews to train and prepare for future deployments. They are also to serve as a reserve force should air support be required as part of security operations conducted in the region of Casamance, in the south of Senegal, where separatist forces remain active.
VIP transport capabilities have also been expanded in the last few years, with the delivery, in 2013, of a single Leonardo AW139 helicopter, which is used to transport government authorities.
Senegal has also made efforts to expand its air force's training capabilities. The Aviation School of Thiès is being expanded as Senegal seeks to establish itself as a regional centre for the training of military pilots and technicians.
As Colonel Abdoul Ndiaye, spokesman for the Senegalese Ministry of Defence, explained, a forum of western Africa's chiefs of air staff was hosted by Senegal in early 2017 with the aim of discussing training cooperation and assistance, with Senegal proposing to receive foreign trainees at Thiès. Currently, the school has a single Socata R235 and six Socata TB-30 Epsilons for fixed-wing training. The latter were donated by France in two successive batches, as part of a bilateral cooperation effort.
Helicopter training is completed on a pair of Bell 206B-3s.
Senegal has already set plans in motion to modernise its training capability, with the procurement of four KAI KT-1B training aircraft from South Korea. The contract was made public in July 2016.
On February 9, 2017, Diop undertook a visit to Pakistan to discuss training cooperation. The visit included a meeting with the chairman of the Pakistan Aeronautical Complex (PAC), which produces the Super Mushshak training aircraft that has been recently pressed into service by the Nigerian Air Force.
While no purchase was concluded at the time, it is very likely that the type is being considered by Senegal as suitable to supplement its future KT-1B in the training role. With Pakistan aggressively promoting the type on the export market and offering attractive procurement conditions to potential customers, the likeliness of a sale to Senegal is high.
Following the withdrawal of its Fouga Magister light attack fleet, Senegal was left with only a token fixed-wing air combat capability through its surviving Socata R235s. However, with only one aircraft still in service in the training role, it has now disappeared.
Dakar has been looking at rebuilding a combat fleet for several years now. Indeed, in 2013, the procurement of a batch of three Embraer EMB-314 Super Tucano attack planes was announced. However, as of 2017, the deal had not materialised.
While the KT-1Bs are capable of carrying under-wing stores, which include machine-gun pods and rocket launchers, Senegal is understood to be seeking a more significant air combat capability that could extend to fighter jets. The topic is not one that Senegalese officers are eager to discuss.
However, the February 2017 visit of Diop to Pakistan also included a meeting with his Pakistani counterpart, who presented him with a painting of the JF-17 Thunder with Senegalese and Pakistani flags. The JF-17 is a light supersonic fighter jet currently manufactured by PAC, which has recently scored several export sales, most notably in Nigeria.
Pakistan is also making significant efforts to secure additional exports and, while no details have been given about Senegal's potential interest in the type, a Senegalese military source acknowledged that the country has not ruled out supersonic fighter jets as an option to meet the air force's current requirement for a dedicated fixed-wing combat fleet.
Senegal has other pending projects, one of which is the strengthening of its maritime surveillance capabilities with the purchase of a single CN-235-220MPA. It is also likely that, in the more distant future, Dakar will consider the purchase of new light multipurpose helicopters to supplement or replace its current Bell 206s as well as its single surviving SE3160 Alouette III.

Stay up to date
Subscribe to the free Times Aerospace newsletter and receive the latest content every week. We'll never share your email address.