Russian sales rush is on
African countries have traditionally provided a good market for Russian Helicopters, with more than 700 in active service across the continent. Now, as Jon Lake reports, the push is on to sell more.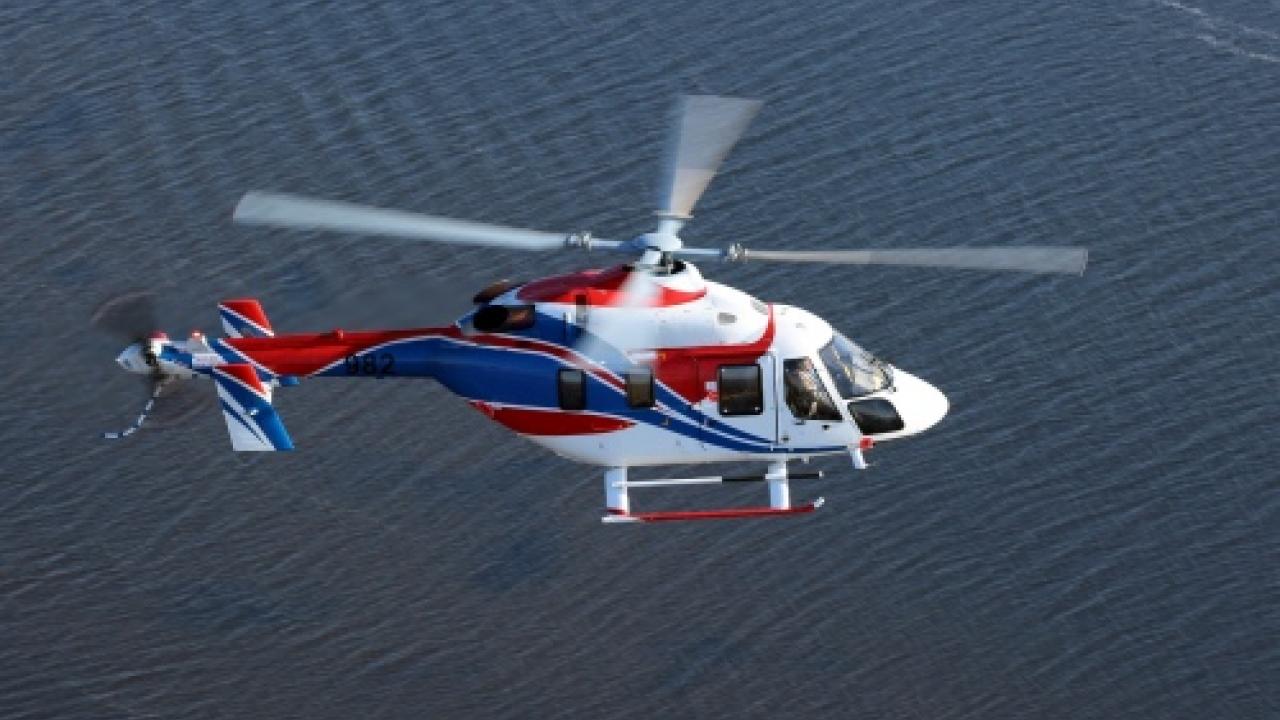 Russian Helicopters aircraft already in service across Africa include military and civil-registered types, and consist of new-build, refurbished and second-hand options. The company hopes to build on this success and was an enthusiastic participant at the recent Africa Aerospace and Defence (AAD) 2018 international exhibition in Pretoria, which it described as "one of the main platforms to promote rotorcraft in African countries south of Sahara".
Andrei Boginsky, director general of the Russian Helicopters Holding Company (part of the Rostec State Corporation) said: "Russian equipment is well-known on the African continent; it has a long and successful reputation of humanitarian missions and evacuation of people from disaster-hit areas.
"High-performance flight characteristics, reliability, capacity to operate within a broad range of conditions and temperatures make Russian-made helicopters one of the best options for the African market."
Boginsky concluded that the reliability and ease of operation of Russian helicopters, combined with a very competitive price/quality ratio, represented the foundation for continuing success.
He also highlighted the existence of a service centre for the maintenance of Mi-8/17 civil helicopters at Denel Aviation's premises in South Africa.
This helicopter servicing hub was launched with an agreement signed at the 7th AAD on September 19 2012.
As a result, Denel Aviation became the only company in sub-Saharan Africa accredited to perform maintenance, repair and overhaul (MRO) services for a range of models produced by Russian Helicopters.
The familiarity of the Mi-8/17 and the Mi-24/25/35 in Africa has ensured that these models have continued to sell, but Russian Helicopters is hoping that newer models will also find a market as the continent's economic development continues apace.
It was, therefore, the Kamov Ka-62 and Ka-226T, the Kazan Ansat, and the Mil Mi-38 that were emphasised during AAD 2018, together with the latest version of the Mi-8/17 family, the much improved Mil Mi-171A2.
The Kamov Ka-62 is a new version of the military Ka-60, optimised for the civilian market with a redesigned largely composite fuselage, a larger cabin with larger windows, Turbomeca Ardiden 3G engines and new avionics.
It made its first flight on May 25 2017, and Russian certification is expected this year, with European Aviation Safety Agency certification following in 2020. The aircraft carries 12-15 passengers and a maximum payload of 2,500kg.
The seven-seat Ka-226T is a powerful, light multi-role helicopter that uses the innovative coaxial main rotor system of previous Ka-226 models, combined with modern avionics and full authority digital engine control (FADEC)-equipped 580hp Safran Arrius 2G1 engines.
Kazan's Ansat can be viewed as a Russian counterpart to Bell's Model 429 GlobalRanger, similar in size, configuration and capabilities, and powered by similar Pratt & Whitney Canada engines. Kazan claim that the Ansat has the largest cabin in its class, and emphasise the type's multi-role versatility.
The multirole Mi-38 can carry 6-7,000kg of cargo or up to 30 passengers, or can be used as a search-and-rescue helicopter and flying hospital, or for offshore missions. Designed as a replacement for the Mil Mi-8 and the Mi-17, the aircraft is being marketed in both military and civil versions.
First flown on December 22 2003, the Mi-38 was certified on December 30 2015, and is now being offered with Klimov TV7-117V or Pratt & Whitney Canada PW127/TS turboshaft engines.
Though based on the original Mi-8/17, the Mi-171A2 combines many of the features of the original design with the latest technology in order to deliver outstanding levels of reliability, safety and comfort. It carries up to 24 passengers, or a payload of up to 5,000kg.
The latest fruit of the Russian Helicopters effort in Africa came with an order from the Government of Equatorial Guinea for two Mi-172 helicopters manufactured by Kazan Helicopters.
One of these is being delivered in the 12-seat Salon VIP configuration, while the other is in standard 26-passenger transport configuration. Two similar aircraft were previously delivered to Equatorial Guinea in 2006.

Stay up to date
Subscribe to the free Times Aerospace newsletter and receive the latest content every week. We'll never share your email address.