Mauritania goes for second Basler
It looks like Mauritania is about to receive a second Basler turbo-Dak intelligence, surveillance, and reconnaissance (ISR) aircraft, writes Jon Lake.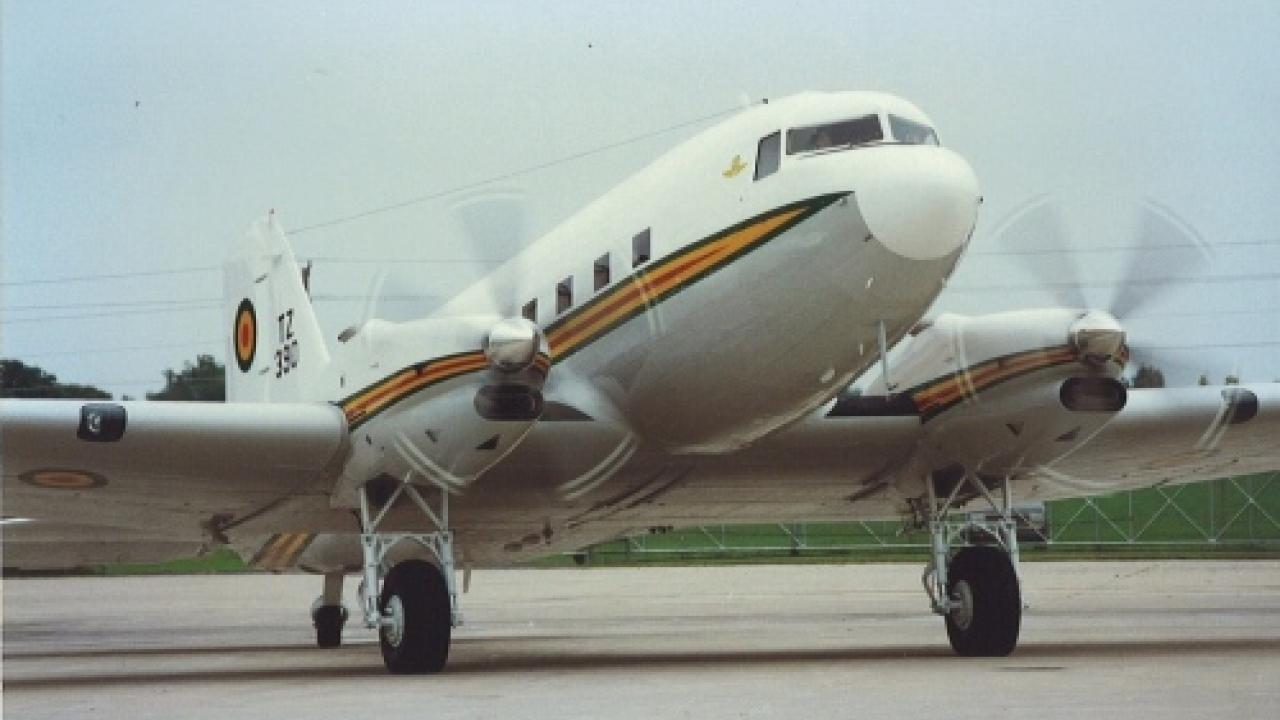 A US Air Force (USAF) amended request for information (RFI), issued on August 6, called for the procurement of a Basler DC3-TP67 (BT-67) special mission aircraft, which would be modified for ISR and medical evacuation duties for a Foreign Military Sales (FMS) customer.
The aircraft was to be modified to the same enhanced configuration, as an aircraft that had already been delivered.
Since Mauritania is the only operator to use the BT-67 in a specialist ISR role, it is assumed that the new machine will also be delivered to the Force Aérienne Islamique de Mauritanie (Mauritanian Islamic Air Force).
The new BT-67 will probably be delivered to the same unit (the Escadre de Transporte) and will also be based at Base Aerienne Nouakchott, alongside PC-6s and Harbin Y-12s.
The Basler BT-67 is a re-manufactured and highly modified Douglas DC-3 with new Pratt & Whitney Canada PT6A-67R turboprop engines, a lengthened and strengthened fuselage, modified wing leading edges and wingtips, upgraded avionics and a significantly extended airframe life.
Because the BT-67's turboprop engines have a higher fuel consumption than the standard DC-3's Wright R-1820 Cyclone or Pratt & Whitney R-1830-S1C3G Twin Wasp piston engines, range on the standard fuel tank, with 45 minutes reserves, is reduced from 1,160 to 950 nautical miles (2,150 to 1,760km).
A long-range fuel tank can be fitted, however, and this increases the range to 2,140nm (3,960km).
There are currently seven military operators of the BT-67, including two African nations – Mali and Mauritania.

Stay up to date
Subscribe to the free Times Aerospace newsletter and receive the latest content every week. We'll never share your email address.