Massive boost for Moroccan armed forces
Morocco's 2020 finance bill will increase in the kingdom's national defense budget by 29% in 2020, allocating 45.438 billion Moroccan Dirham (MAD) (US $4.728 billion).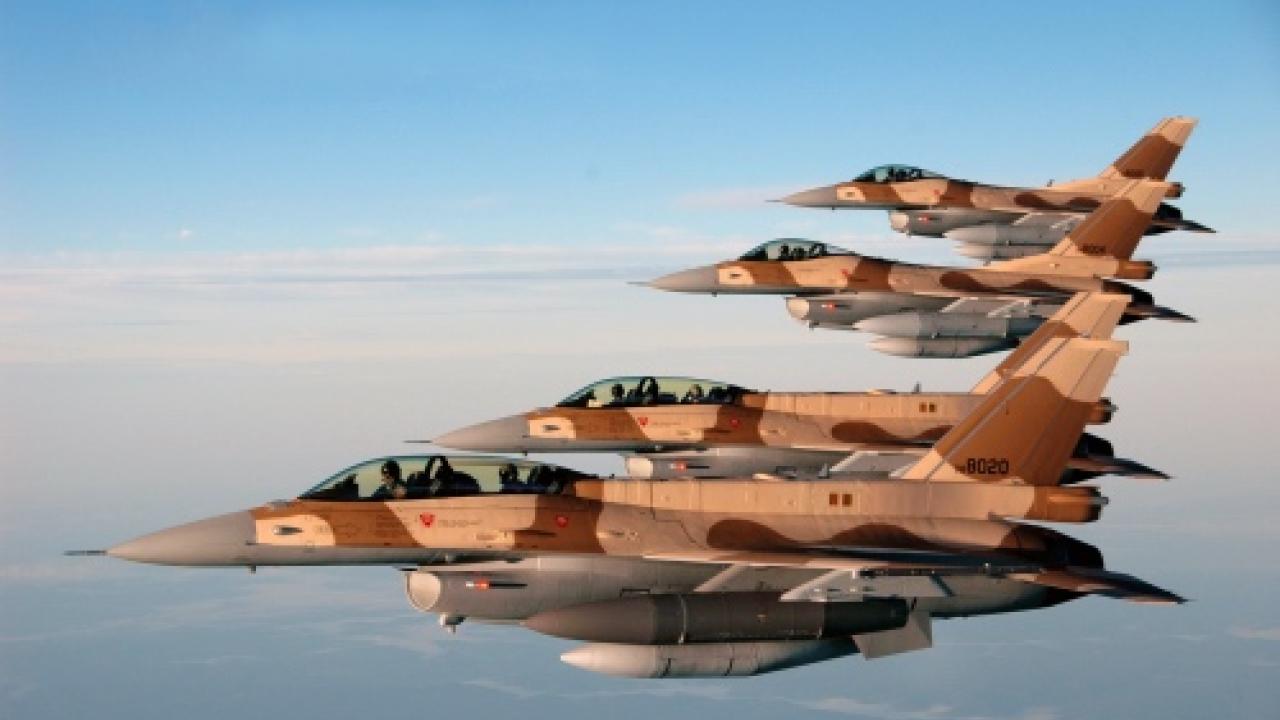 The wonderfully named Moroccan Centre of Conjuncture (Centre Marocain de Conjoncutre) has said that the country's national economic growth is expected to reach 4.6% in 2020 which it called "very promising compared to the weak results recorded in 2019." This would suggest that GDP will reach MAD 1,196.62 Bn ($124.54 Bn) in 2020, meaning that defence spending will equate to about 3.8% of GDP.
In 2016 Morocco spent 3.28 percent of its Gross Domestic Product (GDP) on defence, putting it at 26th place in the list of defence spending as a percentage of GDP - just behind the USA (then at 3.29%).
The increase seems likely to improve Morocco's ranking, though it will remain behind Algeria, its eastern neighbour and rival, which spent 6.55% of its GDP on defence in 2016 – a total of US $10.57 billion.
Morocco is ranked 55th among 136 countries in the 2018 Global Firepower (GFP) index – a ranking of comparative military strength. MAD 700 million (US $73 million) of the 2020 defence budget will be exclusively allocated to the costs of conscription, following the passage of Law 44.18 by the House of Representatives. The law reintroduced mandatory military service for young people aged 19 to 25, starting from September 2019.
Most of the MAD 700 million (421 million) will go towards paying the conscripts' monthly wages, though MAD 288 million will be spent on rebuilding training and housing facilities, and MAD 61 million will be spent on logistics (medication and transportation).
Some 133,820 young Moroccans, including 13,614 female candidates (for whom the one-year military service is not compulsory), enlisted. Around 15,000 of these (including 1,100 women) were actually called up. Abdelatif Loudiyi, the delegate minister of the National Defense Administration, has predicted that 10,000 new conscripts will join the military each year.
Staff costs account for the bulk of Morocco's defence budget, and are set to rise from MAD 22.330 billion to MAD 33.167 billion due increased numbers and pay increases across the Royal Armed Forces (FAR).
Investment spending will increase from MAD 4.773 billion to MAD 5.146 billion, with increased spending on equipment repair and infrastructure.
The equipment budget is to increase from MAD 6.051 billion in 2019 to MAD 7.125 billion in 2020, as Morocco continues to modernise and strengthen its armed forces through an ambitious procurement programme.
Morocco has been a key Western ally in the international fight against Islamist terrorism, and is currently facing an increased threat of terrorism and insurgency. It is enhancing and improving its defence and internal security forces in response to a wave of unrest in the Middle East and North Africa (MENA) region, and in particular to the ongoing insurgency in the Western Sahara region, where the Algerian-backed Polisario Front is fighting Moroccan forces. This has prompted Morocco to allocate substantial expenditure to counter-insurgency and counter-terrorism capabilities.
Relations between Morocco and Algeria deteriorated after Spain announced its intention to abandon the former colony of Western Sahara territory in 1975, proposing to divide the area between Morocco and Mauritania. Algeria supported independence for the territory and opposed its absorption by its neighbours.
Mauritania abandoned its territorial claims and withdrew in 1979, but Morocco then claimed the territory relinquished by Mauritania, and this led to renewed tension between Morocco and Algeria. There has been a long-running arms race between Morocco and Algeria, which has received a steady supply of modern weapons from Russia.
The Moroccan Government is expected to procure transport aircraft, helicopters, multirole fighters, submarines, missile defense systems, frigates, and armoured vehicles, while the growing focus on strengthening border security will see increasing expenditure on security systems, motion sensors, alarms, and radar systems as well as on military IT and networking systems.
Morocco is also expected to invest in a new state of the art coastal surveillance system.

Stay up to date
Subscribe to the free Times Aerospace newsletter and receive the latest content every week. We'll never share your email address.