Leading Edge
Since its launch in November last year, advanced defence technology group, Edge, has maintained a high profile. A major sponsor at the Dubai Airshow, the group has taken part in a number of defence, aviation and recruitment events in the region. Jill Stockbridge spoke to CEO and managing director, His Excellency Faisal Al Bannai, at UMEX in Abu Dhabi.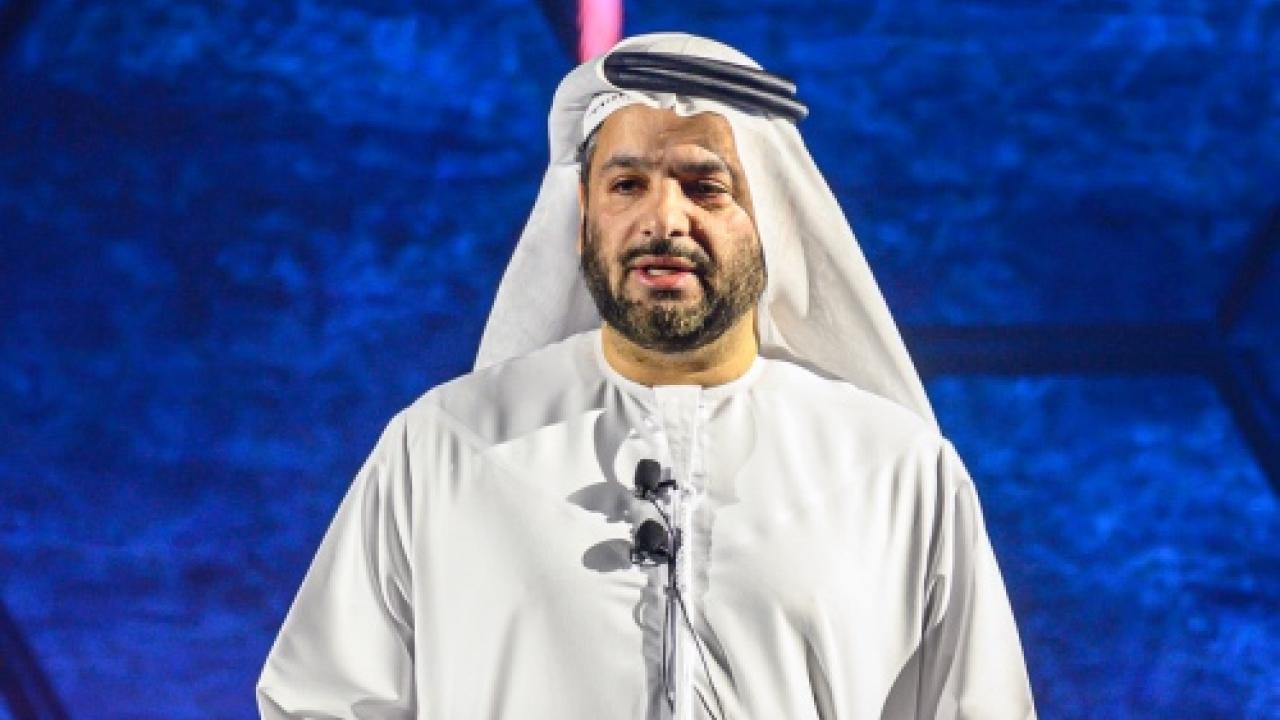 Advanced technology group, Edge, has three main aims – to create national sovereignty in defence assets; to develop a high-tech export market; and to attract and develop local talent.

These are lofty objectives, but HE Faisal Al Bannai, CEO and managing director, outlined the strategies that will make Edge both a leading international defence company and a national asset.

The creation of Edge enables the UAE to invest its defence budget back into the country.

He explained: "The UAE is the eighth largest spender on defence. The country has decided to use that budget, not just to defend ourselves, but to build capabilities. That is why much of this spending will now be routed through Edge to develop technologies and make acquisitions.

"The aim is to use the defence budget to build our economy, instead of being used purely as an acquisition vehicle to buy products that fulfil a need."

The first responsibility of the company is to the country, which Al Bannai sees as an advantage. "We are not going to develop every line of product, but the aim is to achieve, depending on the ministry of defence strategy, national sovereignty on critical defensive technologies. That takes first priority.

"However, that does not conflict with developing an export market.

"Our main client is the UAE Government. That is a very demanding client, and one that has access to technologies from all over the world. So, if we achieve national sovereignty with our technologies, it means that we have products that can seriously compete on a global scale.

"We think both strategies support each other, and that national sovereignty is an anchor piece for our international sales in this domain. We can also develop products that our nation doesn't require, but other nations do, using sub-sets of the technologies we have already been developing.

"Some of the products in the defence industry are 10-15 years old. Who sells 15-year-old technology in the commercial market? Nobody. There is opportunity for a player, with an agile mindset, that has advanced tech, but also open architecture, that can be upgraded and refreshed on a much more frequent basis.

"In our situation, we are a fairly new player. We have technologies, but we don't have a lot of legacies. I don't mind disrupting other products, as I have very little downside. Large players have downside, in any industry."

The company has brought together more than 25 entities to create its five clusters, and is interested in acquiring further technology and products.

The future corporate strategy is based on the formation of long-term partnerships for joint research and development projects. Al Bannai explained: "Strategically, we are having multiple discussions with multiple parties to establish a longer-term joint research and development. We will be announcing this year, a number of partnerships with international players.

"We have shied away from joint ventures, as it can complicate the operating model going forward. We prefer the model of creating product by product, joint interest, joint development, and having combined interest to develop products for both companies. Whether we sell it jointly is a commercial decision, but we are interested in partners who can jointly fund and develop.

"We also have an anchor customer that is willing to order, and that interests a lot of international companies. They see us as someone who is bringing in a client and funding, so it offsets some of the investment required and de-risks the project. That can really help the business case for many of these companies."

The third aim of the group is develop the skills of UAE nationals in the high-tech sector. The company recently signed a memorandum of understanding (MoU) with Tawazun, allowing Edge to offer exceptional UAE nationals places in development programmes, job placement opportunities and internships through the sustain & enhance emiratisation in defence and security (SEEDS) programme.

Al Bannai said: "We are working in cooperation with the education ministry to see what courses and programmes are required to develop the industry. You will see more and more students taking these courses as they can see the career opportunities.

"Before we had the Mohammed Bin Rashid Space Agency, why would anyone study space and satellites? Most people in the UAE study for work available in the UAE. Very few nationals leave the country to work overseas, and settle outside. So, having the space agency, opening the Mohammed Bin Zayed AI University, and having an employer like Edge, has stimulated the demand.

"At the same time, we are looking at what kind of specialised academia or programmes we can put in place to accelerate technical skills for individuals. Whether that will stay under the Edge umbrella, or we do that in collaboration with academia, doesn't matter, as long as we have it in the country. It is definitely on our agenda."
Stay up to date
Subscribe to the free Times Aerospace newsletter and receive the latest content every week. We'll never share your email address.