Herculean task for Marshall in Cameroon
The five-year contract for the UK's Marshall Aerospace and Defence Group to maintain the Cameroon Air Force's Lockheed Martin C-130H tactical transport aircraft has now been ratified.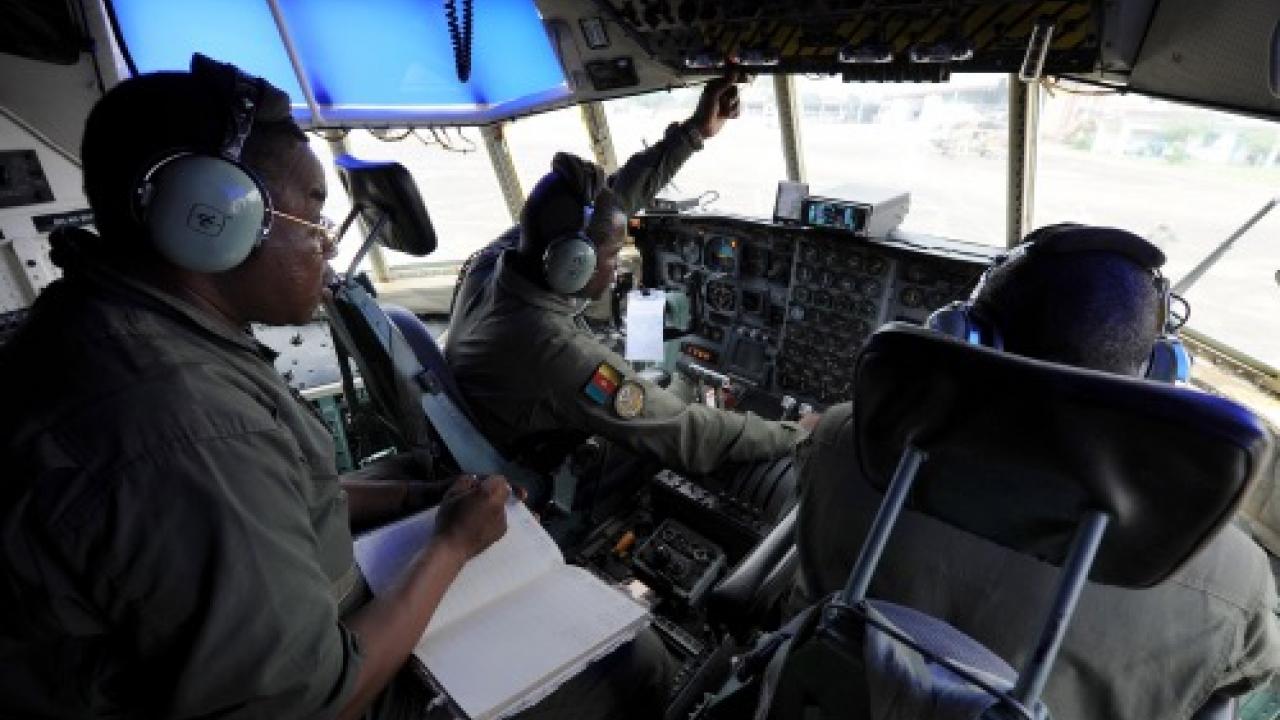 Preparing for take-off: Pre-flight checks on board a Cameroon Hercules. Picture: USAF Master Sgt Stan Parker.
Cameroon operates a pair of standard C-130H aircraft, delivered in 1977, and a single stretched C-130H-30. These serve the 221 Escadrille de Transport, part of the 22ème Escadron Aérien based at Douala Airport.
One of Marshall's first tasks may be to support the return to service of the aircraft damaged when it suffered a runway excursion after landing at Maroua-Salak Airport, Cameroon, on August 2. Writes Jon Lake.
The aircraft was unable to stop on the wet runway and ran off the end.
There were no injuries among the five crew and 91 passengers – personnel of the Cameroon defence forces deployed with the multinational joint taskforce supporting the Lake Chad Basin Commission. Photographs suggest that damage was light.
The support contract was signed by Brigadier General Jean-Calvin Momha, the Cameroon Air Force chief of air staff, and Marshall ADG sales director, Matthew Harvey, in the Cameroon capital Yaoundé.
Momha said: "Marshall ADG has an excellent reputation within the industry for providing world-class support on the C-130 and our evaluation process confirmed that their solution delivered the best value for money. We look forward to developing a solid long-term relationship with Marshall and seeing the benefits that their experience will bring to our C -130 operations.
"The Cameroon Air Force demands the very highest standards of support across all its fleets and the C-130 provides critical capability to our important airlift missions."
Marshall has a long and proud history of supporting the Hercules, and for modifying and upgrading the type.
Stay up to date
Subscribe to the free Times Aerospace newsletter and receive the latest content every week. We'll never share your email address.