Dogged determination to counter terrorism
African air force commanders met with US Air Force and State Department leaders at the eighth annual Air Forces Africa (AFAFRICA) symposium in Morocco. Jon Lake reports.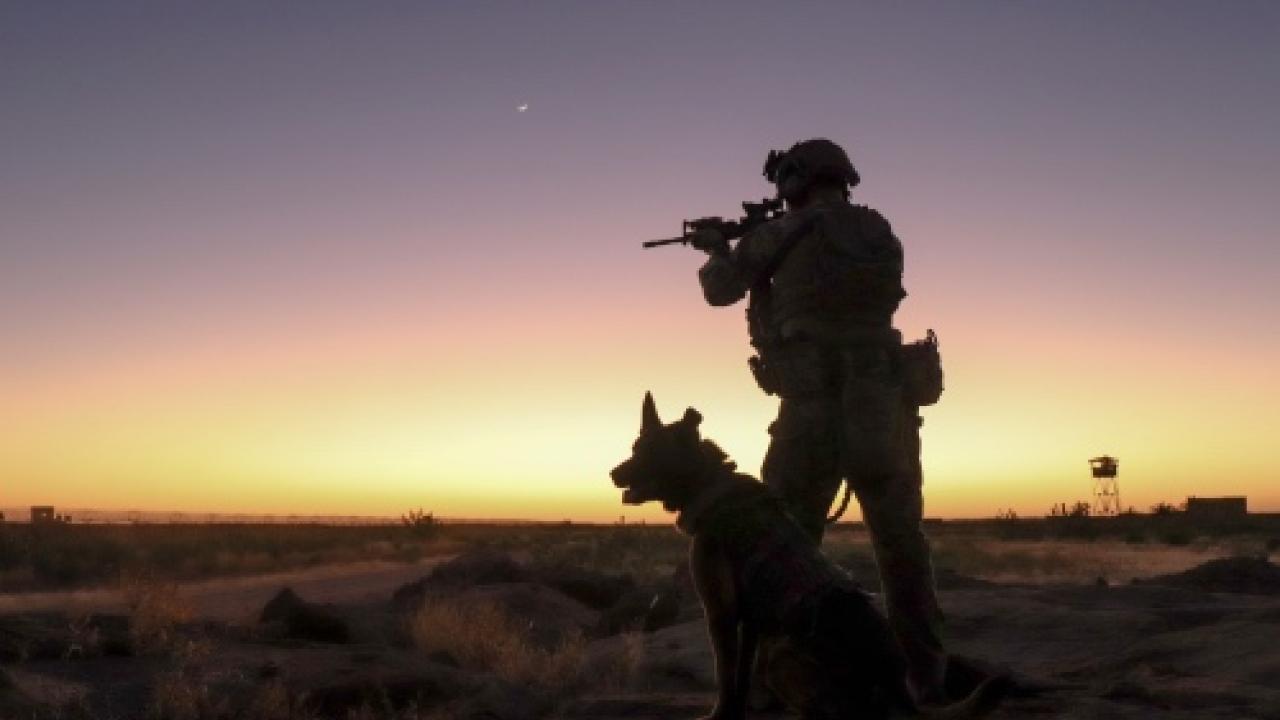 When the hut of your neighbour is burning, you need to help them put out the fire, otherwise, everything will burn down.
Those were the wise words of a lieutenant colonel from the Armée de l'Air Togolaise (Togo air force) as African air chiefs at the AFAFRICA symposium recognised the need for the group to become a more African-involved organisation that would improve and support air operations across the continent – with or without the help of allies from outside.
AFAFRICA is a US Air Force element, forming part of United States Air Forces in Europe – Air Forces Africa (USAFE-AFAFRICA) and forming a component command of both United States European Command (USEUCOM) and United States Africa Command (USAFRICOM).
USAFE-AFAFRICA is responsible for planning, conducting, controlling, coordinating and supporting air and space operations in Europe, parts of Asia and all of Africa (with the exception of Egypt) to achieve US national and NATO objectives.
There is a growing and real recognition of the value of mutual security throughout the continent and the latest AFAFRICA symposium, in October, was attended by 28 African air chiefs – 15 who were newcomers to the event, some of whom would otherwise not have had the chance to interact.
Major General Francis Ogolla, commander of the Kenya Air Force, said that without the symposium: "There is no organised forum where I could meet all the other air force commanders in Africa."
As well as controlling and directing US special forces and other military operations across the continent, AFAFRICA provides aid, assistance, training and guidance to local air forces battling terrorism and violent extremism, which continue to threaten security and stability in many African countries.
Many local air forces have vast areas of territory to protect with limited resources. Many air arms struggle to maintain small fleets of often ageing fixed-wing transport aircraft and helicopters. These have been acquired from a variety of sources, with consequent effects on serviceability, availability, and reliability.
Relatively few African air forces operate combat aircraft that are well-suited to the counter-insurgency mission.
As if this were not difficult enough, many African nations face threats that spill across borders, such as Boko Haram, which is active in Chad, Niger and northern Cameroon as well as in Nigeria. Boko Haram, Al Shabaab, and Al-Qaeda in Islamic Maghreb (AQIM), are increasingly collaborating and have attempted to synchronise and coordinate their activities, even sharing funds, training, weapons and explosives.
The best way of countering these supra-national threats is through close cooperation and coordination of counter-insurgency (COIN) operations, together with intelligence sharing.
USAFE-AFAFRICA has worked hard to bridge political, cultural and geographic gaps between African air forces, encouraging them to work together to overcome fiscal challenges and capability limitations.
The USA has also been able to share the lessons it has learned in its own asymmetric warfare and counter-insurgency operations, sharing those tactics, techniques and procedures (TTPs) that work best.
As a result, operations against insurgents and terrorist groups in Africa have made a real difference in recent years, eliminating the Islamic State group from most of Libya, and successfully eroding Al-Qaeda in Mali, in concert with French and other allied forces.
As part of a broader change in US defence strategy, the Trump administration has increasingly focused its attention on great power competition, and especially on countering the rapidly expanding financial and political influence of China and Russia across the continent. Efforts to counter Islamist terrorism has become a secondary priority, and one that the US hopes will increasingly be taken over by regional allies. The Pentagon had announced that it will scale back special operations missions in Africa and will reduce personnel numbers by about 10%.
But some disengagement by America is not necessarily a problem.
There has been progressively greater participation in the symposium over the years, while the fledgling Association of African Air Forces (formed in 2015 by the USA, Mauritania, Senegal and Ivory Coast) has also gone from strength-to-strength.
Heidi Grant, US deputy undersecretary of the Air Force for International Affairs observed that there was "a real thirst for greater cooperation – they don't want to meet just once a year."
Kenya has agreed to host the symposium next year.

Stay up to date
Subscribe to the free Times Aerospace newsletter and receive the latest content every week. We'll never share your email address.