Combat pilot Mfeka is a SAAF history-maker
The South African Air Force (SAAF) now has its first black female combat pilot, writes Jon Lake.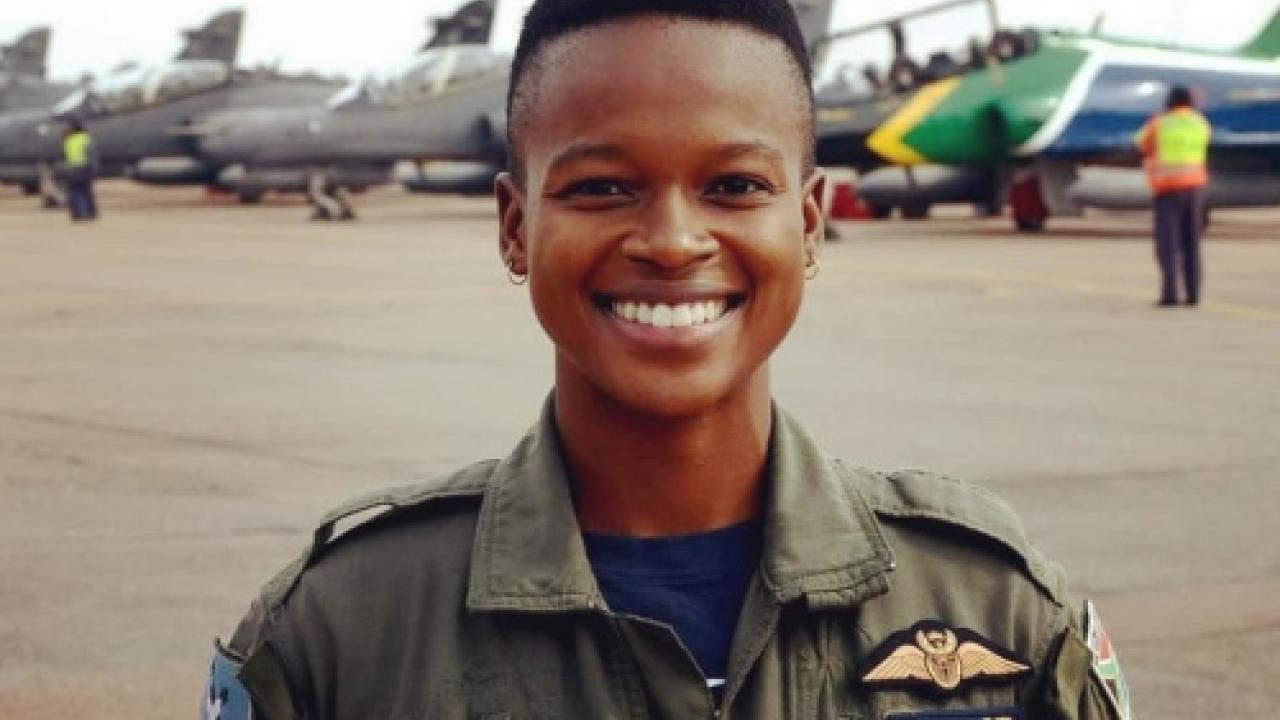 Major Mandisa Mfeka is a Hawk Pilot with No85 Combat Flying School, AFB Makhado, and she hopes one day to convert to the Saab Gripen.
She began researching careers in maths and science, before a South African Air Force recruiting advert changed the course of her life.
"When I first discovered the air force, and found that I could be a pilot, I was hooked. I remember that night when I discovered that pamphlet; I slept with it in my bed. When I saw that I met the requirements, I was just dreaming about it.
"I didn't even know that coming into this profession was possible for someone like me. I remember my grandmother first, and then my mother, used to take us to air shows at the Virginia Airport. We could not afford the ticket so, instead, we would park the car outside and watch the aircraft flying, and we would be mesmerised," she said.
Mfeka joined the South African Air Force in 2008 and went to the Central Flying School at Langebaan, just outside Cape Town, in 2010, winning her wings in 2011.
It was while piloting the Astra (as the Pilatus PC-7 Mk II is known in South Africa) that she was tasked to fly the Nelson Mandela funeral flypast. But, on the day, the cloud base was too low and the 16-ship Astra formation was cancelled, with helicopters taking their place.
Mfeka's most memorable flight was her first solo formation trip in the Hawk.
"For the first time you realise that you are fully in control of this aircraft – the more so when you're in a complicated or advanced flying manoeuvre. So, you're banking and you're maintaining station. That's when you realise how far you've come, how much you've accomplished and the self-confidence… it makes you want to punch the cloud!
"That's when I was reassured that this is where I am meant to be; this is what I want to do for the rest of my life – if God will just bless me!"

Stay up to date
Subscribe to the free Times Aerospace newsletter and receive the latest content every week. We'll never share your email address.