Angolan Air Force revitalises helicopter force
The Angolan Air Force is rebuilding its shattered helicopter fleet through a series of acquisitions of new and refurbished helicopters from Italy and Russia.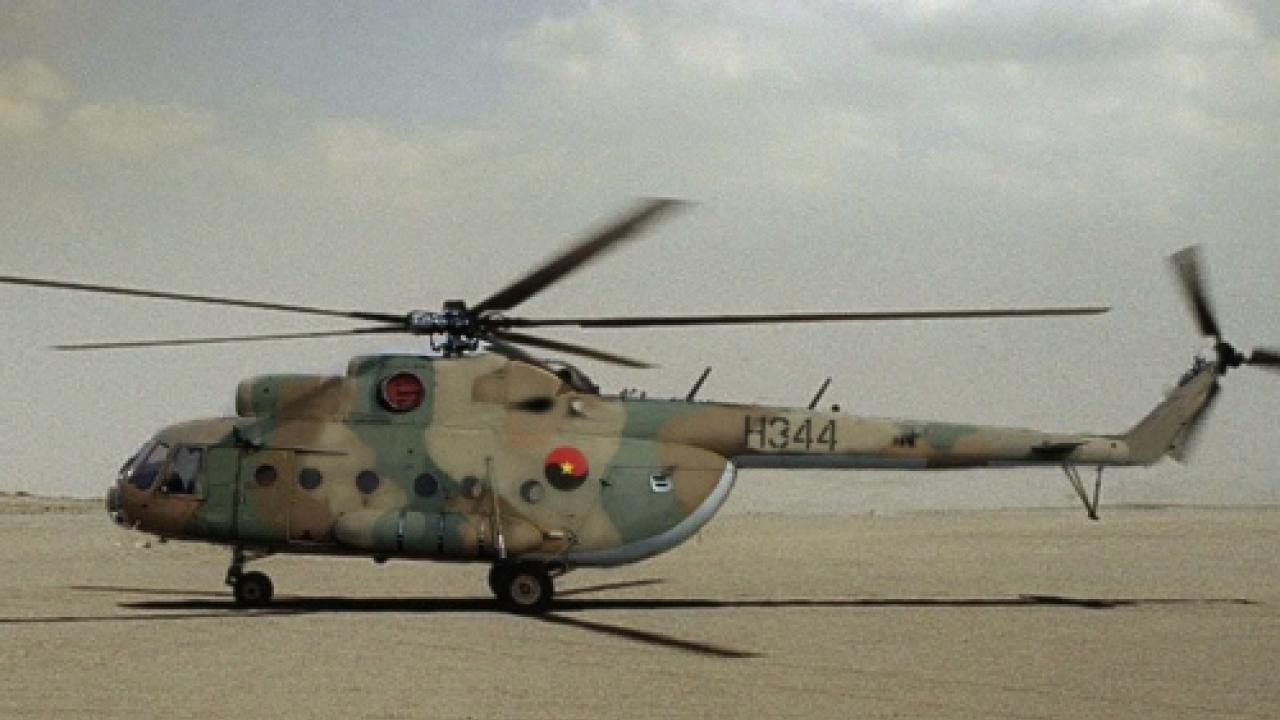 The new aircraft will replace a disparate collection of rotorcraft, many of which are in storage, or have been grounded due to a lack of maintenance.
Notionally, the helicopter arm includes about 15 Mil Mi-24/25/35 'Hind' attack helicopters and up to 53 Mil Mi-8/17 'Hip' support helicopters. These Russian machines are augmented by about nine Bell 212s, half-a-dozen SA-365M, AS-565AA, and AS-565UA Dauphins and Panthers, 12-20 Alouette IIIs (some of them Romanian-built IAR 316s) and about eight SA342M Gazelles, plus several SA 315B Lamas.
The Força Aérea Nacional de Angola (Angolan National Air Force) was originally established on January 21 1976 as the Força Aérea Popular de Angola/Defesa Aérea e Antiaérea (FAPA/DAA), rapidly becoming the largest air force in sub-Saharan Africa, with an inventory that included about 180 fixed-wing combat aircraft and an equal number of helicopters.
With the end of the civil war and the collapse of the apartheid regime in neighbouring South Africa, peace returned to Angola, and its air force reduced in size, losing the eastern European, Russian and Cuban advisors, who had kept it at a peak of operational efficiency. Serviceability, availability and combat effectiveness declined progressively.
Helicopters equip the two squadrons of the 21st Transportation Helicopter Regiment at Luena Air Base, and the two squadrons of the 22nd Combat Helicopter Regiment at Huambo Air Base.
Russian Helicopters delivered four (or eight, according to some sources) armed Mi-171Sh aircraft to Angola in 2015-2016, as well as spares for the country's existing Mi-17 helicopters. Subsequently, in late September 2016, the company delivered a batch of refurbished Mi-24P attack helicopters, after what was called "maintenance and complete renovation".
Angola also ordered six AW109E Power helicopters (for $95.2 million) in 2015, and is soon expected to take delivery of two AW139s. The first was originally built for Atlantic Aviation Nigeria, but was diverted to Angola. It was seen testing in Italy in a red, white and grey search and rescue colour scheme, fitted with a searchlight and electro-optical/infrared turret.

Stay up to date
Subscribe to the free Times Aerospace newsletter and receive the latest content every week. We'll never share your email address.