Swiss bank on the Hart of Africa
Booming business across Africa and the resulting increase in high-net-worth individuals is supporting the need for business aviation, encouraging some of the world's top luxury services providers to invest in the region. Dave Calderwood talked to one of them.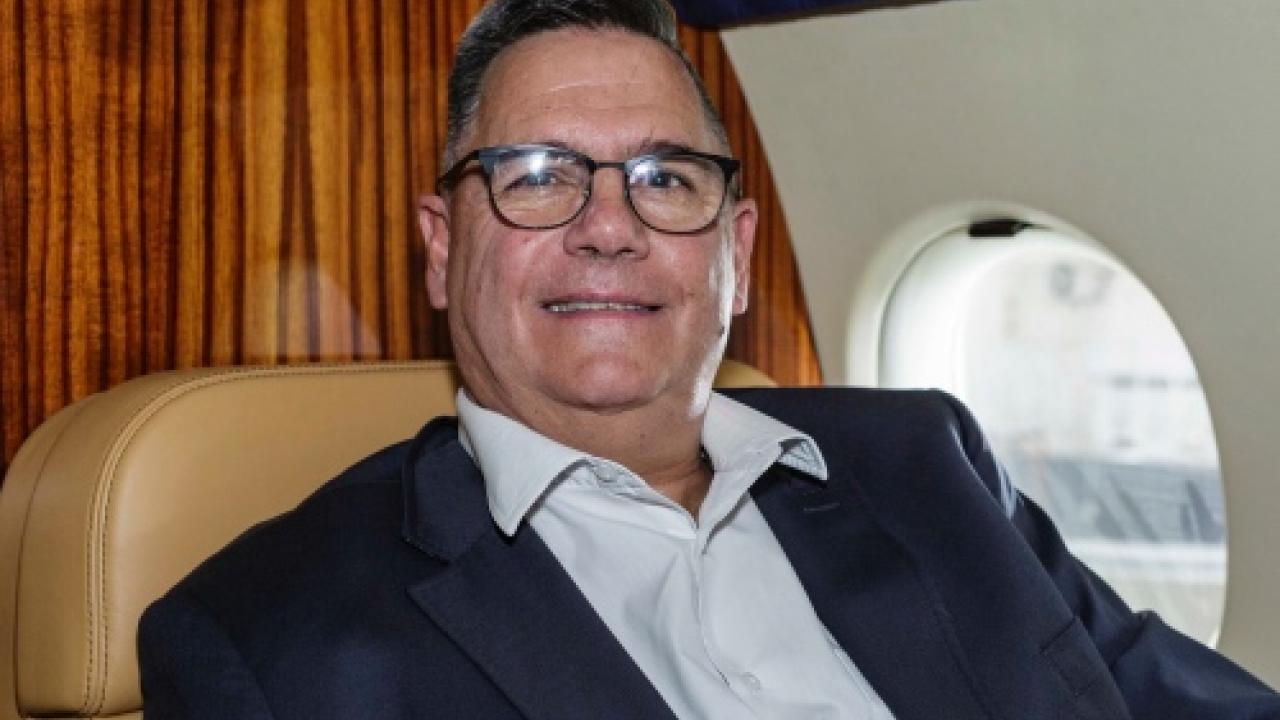 Vertis Aviation, the Switzerland-headquartered, Argus-certified, charter specialist, has appointed industry veteran, Leslie Hart, to the business development team based in Johannesburg.
Hart is responsible for identifying new markets of opportunity, growing the charter market for aircraft currently within the Vertis portfolio, as well as strengthening the fleet through the Vertis charter management programme.
Vertis currently has two Boeing Business Jets (BBJ), an Airbus ACJ319, two Bombardier Global 6000, a Gulfstream G450 and a Bombardier Challenger 350.
Hart will work with Mark Abbott, the existing Vertis rep in the region, and his initial focus will be on countries where increased economic, social and political stability is enabling economic growth, particularly in east, central and west Africa.
"Growth is predominantly driven by commodity prices on the whole in Africa as the oil, gas, gold, and minerals sectors need business aviation to thrive," said Hart.
"In addition, industries such as construction, telecoms and general infrastructure development, are driving demand.
"There is huge potential across the continent and we see a lot of opportunity for the Vertis business model to support the increased needs. It is a huge task to manage business development across the continent, but one that I'm looking forward to taking on."
Hart's background is multinational consumer electronics, where he opened subsidiaries and brands across Africa, as well as creating distribution channels into, and within, the continent.
For the last three years, he has been dedicated to charter aircraft management. It's an international and continental skill-set that should position him well to support the company's further growth in Africa.
Vertis Aviation CEO, Jeffrey Emmenis, said: "It seems that Africa is one of the last continents where there is still massive potential for investment from local and international companies.
"Confidence has grown as economies have strengthened. Commercial airline travel still has many limitations and business aviation is often the only means of travel between point-to-point destinations.
"We know that Leslie's experience with international business, combined with his local knowledge in the air charter field, adds massive value to our team. We're excited about the possibilities."
Vertis Aviation has offices in Switzerland, the UAE, the USA and South Africa, and delivers charter broker services with a boutique touch.
The company calls itself 'The Architect of Charter' and recently launched its own booking app to simplify jet charter. It allows the user to book individual executive jet seats, source near-real time charter flight information, and access empty leg data for private jet flights.
"We do everything in our power to ensure our clients receive the most complete service available on the market," said a spokesperson.
Not only private jets – top wines, hotels and even yachts are part of its service. "To support the expanding needs of our elite clientele, Vertis works with Ocean Independence to source luxury yachts for charter. A single call to our team will fulfil all your jet and yacht charter requests," added the spokesperson.

Stay up to date
Subscribe to the free Times Aerospace newsletter and receive the latest content every week. We'll never share your email address.