Rwandan academy 'first' for Akagera
As Rwanda continues its remarkable development – particularly in the aviation arena –Akagera Aviation is proud to be playing its part.
Marcelle Nethersole reports.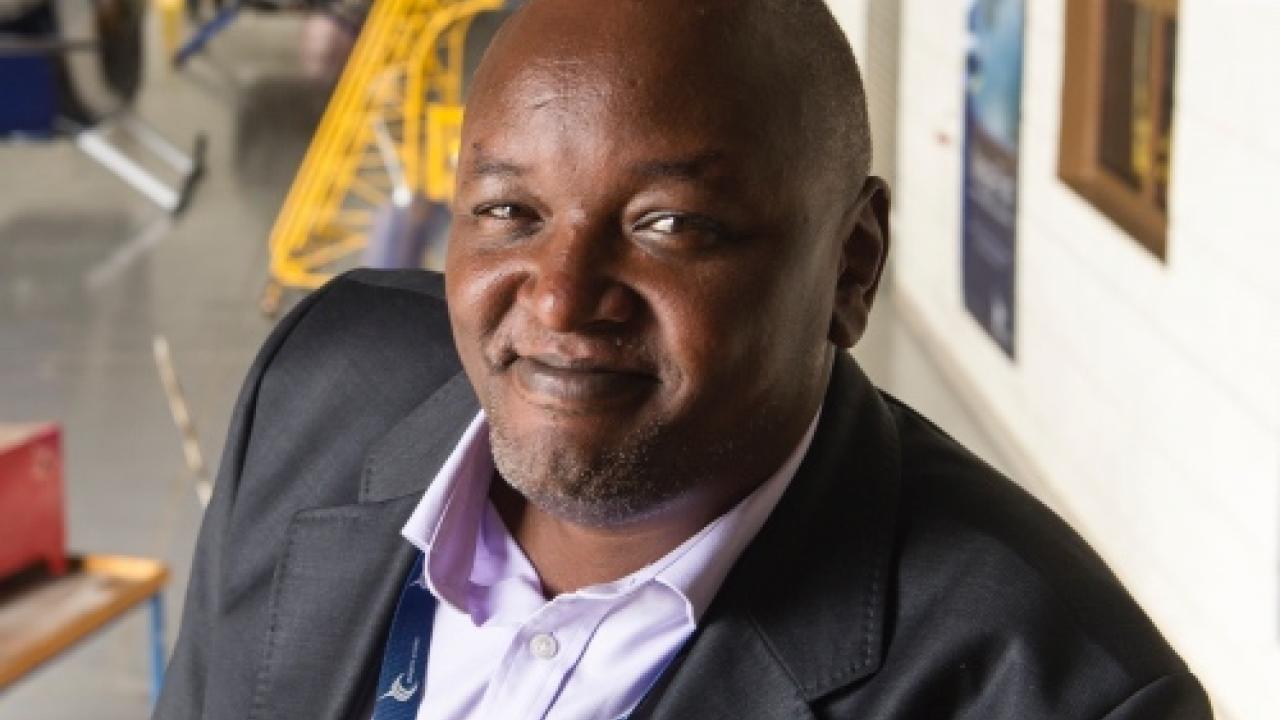 Rwanda, the Land of a Thousand Hills, has seen a lot of heartache over the years. However, today, it is a country of promise.
This is something that Kigali-based Akagera Aviation takes very seriously.
The company, which offers a wide range of helicopter solutions and aerial tours, is proud to be the only helicopter pilot training organisation in the region.
"We offer private pilot licence (PPL) and commercial pilot licence (CPL) helicopter pilot training," said managing director, Patrick Nkulikiyimfura. "Courses include instrument rating (IR) and night rating (NR)."
In July, the company also signed a joint venture agreement with Nexus, a Saudi Arabian aviation training company, that will upgrade Akagera's training wing to become a fully fledged academy that will operate under the name Nexus Training Academy.
Claver Gatete, Rwandan Minister for Infrastructure, said: "We are enthusiastic to attract such investments and we have high expectations from this new Nexus Training Academy. This investment fully aligns with the national transport policy, with a plan to establish an aviation centre of excellence for the development of the skills needed to support the growth of the aviation sector in Rwanda."
He added: "This signing will also offer valuable employment opportunities to Rwandans."
Nkulikiyimfura said: "Our mandate, as part of the ATL Group of companies, is to rapidly reduce the skills gap in the industry and put the country on a highly visible map in aviation development. We truly believe that an informed perspective and synergy among aviation stakeholders is very important in order to succeed in emerging future roles and create economies of scale."
Akagera Aviation will have a 40% stake in the academy and Nexus 60%.
Akagera, located at Kigali International Airport, has come a long way since it was founded in 2004.
"Back then, we had we had three Robinson R44 helicopters. Today our fleet incudes AW139, AW109 and R44II helicopters, plus we recently added two Agusta 119 (A119MKII) high-performance single-engine helicopters configured for six passengers," said Nkulikiyimfura.
The company also provides aircraft maintenance, tourist transfers, regional flights, aerial photography, emergency medical evacuation services, game-herding, and aerial survey.
"Five years ago, we also introduced a service of VIP meet-and-greet and ground-handling for private jets," said Nkulikiyimfura. "The meet-and-greet services help to minimise the delays, hassle and passenger queues at check-in and check-out counters, as well as at immigration. "The services also offer travellers timely assistance with the processing of their luggage, thereby enhancing and greatly contributing to the existing efficient services at the airport."
The company's aerial tours are popular with both tourists and business travellers alike.
"Tourist numbers coming into Rwanda are on a steady growth and this translates into more interest in helicopter tours to experience the unique landscapes, culture, mountain gorillas, safari animals, and birdlife, as well as tours into our neighbouring east African countries," said Nkulikiyimfura.
"A tourist on a helicopter tour has a lot more to see than on a land tour."
The company has also recently become the first helicopter scheduled flight provider in Rwanda.
"This new product was introduced with the main aim of providing affordable helicopter transfers to both corporate travellers and tourists, which will boost the tourism industry in Rwanda and across Africa," said Nkulikiyimfura.
He added the company is expecting to increase its routes shortly, but for now they include the Nyungwe National Park, Akagera National Park, and Musanze Airstrip.
"This product will enable us to cross-sell other services and products the company provides, which will inevitably increase our client base and revenues," said Nkulikiyimfura. "Importantly for our customers, the scheduled services mean affordability, industry value, comfort, and, obviously, simply stunning scenery of our beautiful country of a thousand hills."

Stay up to date
Subscribe to the free Times Aerospace newsletter and receive the latest content every week. We'll never share your email address.