Medevac 'first' for HondaJet
What are the important considerations for an aircraft configured for medevac or air ambulance operations? Speed, certainly, but also a quiet cabin to reduce fatigue for both patient and medical staff – and that's a key advantage of the innovative HondaJet's over-wing engine design.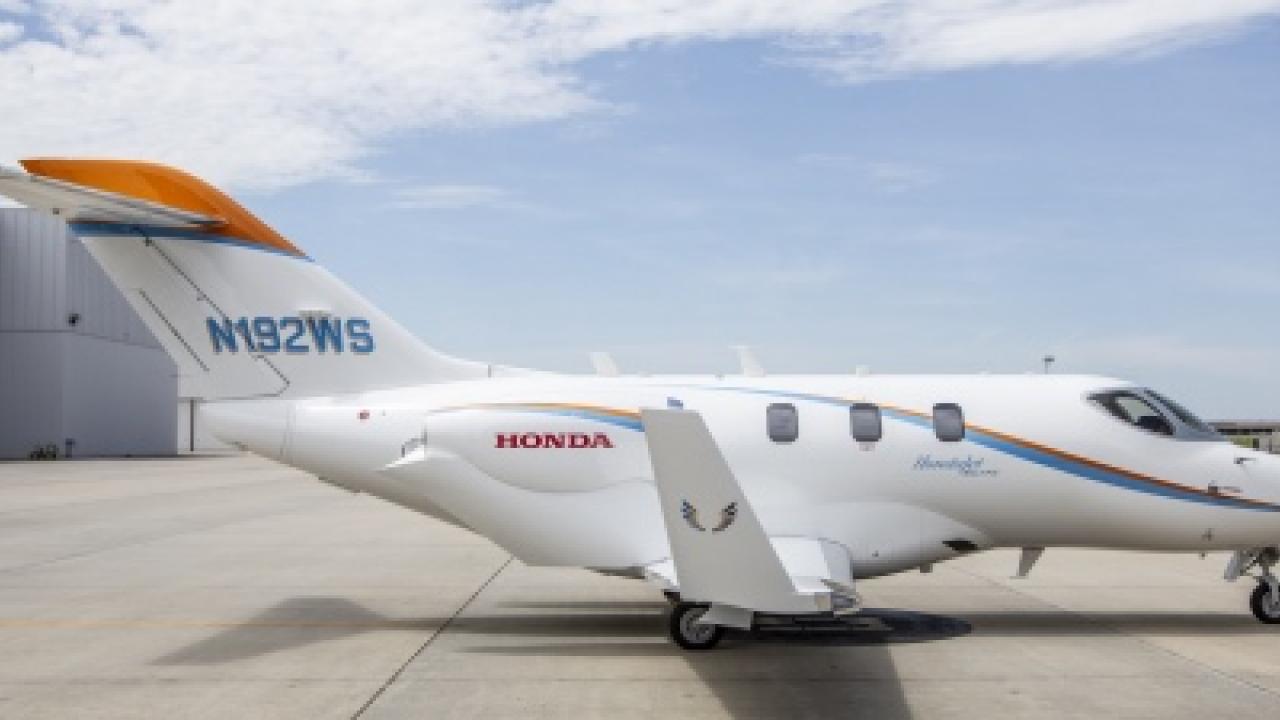 That's now been recognised by Wing Spirit, a charter company based in Hawaii, that carries out both charter and air ambulance flights, writes Dave Calderwood.

The first HondaJet Elite to be fitted with a medevac interior was announced at the 2019 National Business Aviation Association (NBAA) Business Aviation Convention and Exhibition, where a mock-up of the cabin was on display.

Honda Aircraft Company president and CEO, Michimasa Fujino, who was also the designer of the aircraft, said: "We are pleased to announce the installation of the first medevac configuration on the HondaJet. We are confident the aircraft's size, efficiency, speed and cabin comfort are well-suited to these special missions."

Wing Spirit has ordered a total of 15 HondaJets to support luxury inter-island transportation around Hawaii.

"Wing Spirit's purchase of 15 aircraft to operate throughout the Hawaiian Islands is a realisation of our goal to expand the world's business jet market," continued Fujino. "Prior to the HondaJet's entry into service in the region, no other light jet had operated in Hawaii."

The HondaJet is the most delivered aircraft in the light jet class for the past two years, and the fleet now comprises of more than 125 aircraft around the world, including the Middle East.
To meet increased demand for pilots, Honda Aircraft has begun construction on a second FlightSafety International HondaJet Elite simulator located in Farnborough, UK, which is expected to begin operation in April 2020. "As our fleet continues to increase in size, it is necessary for the HondaJet service, support and training network to expand," explained Fujino.

In addition to the over-wing engines, the HondaJet Elite also sports a natural laminar flow nose and wing, and a composite fuselage, which contribute to the aircraft's performance efficiency and help maximise fuselage space. Up front, there's a Garmin G3000 avionics suite customised for the HondaJet to help with single-pilot operation.

Stay up to date
Subscribe to the free Times Aerospace newsletter and receive the latest content every week. We'll never share your email address.