Longitude in a world of its own
Textron Aviation has started deliveries of its long-awaited Cessna Longitude business jet, writes Dave Calderwood.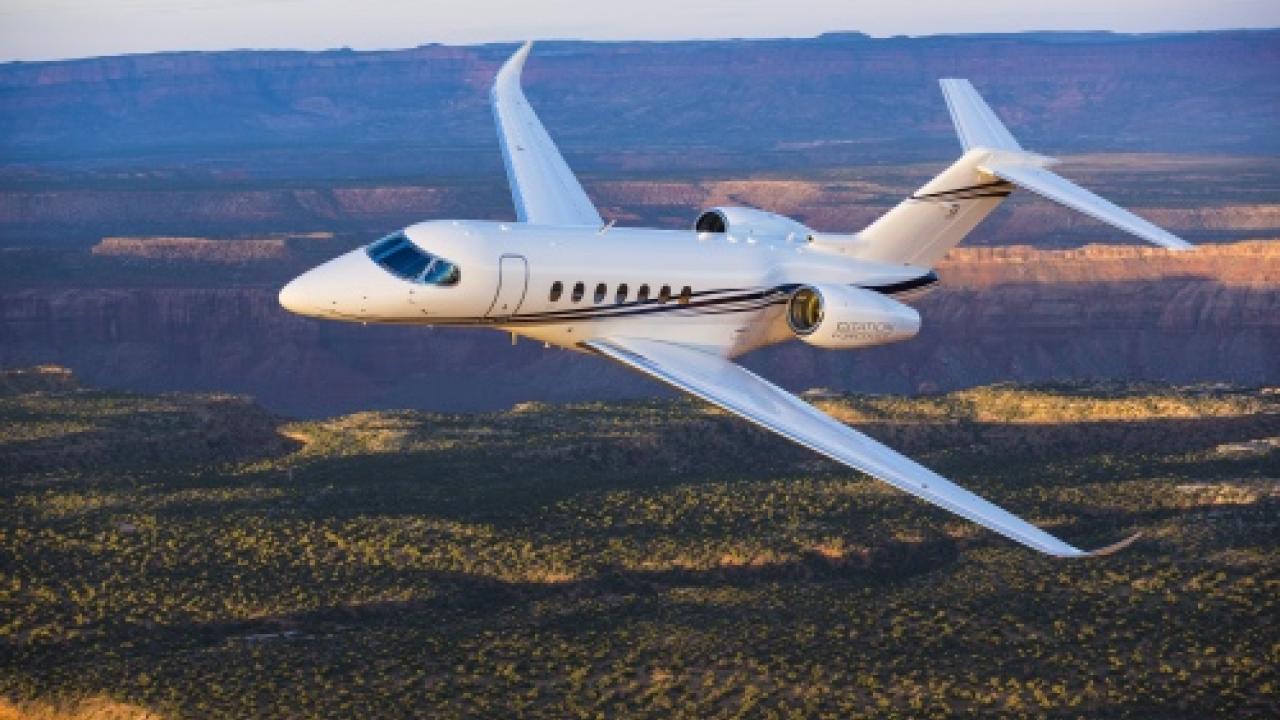 The aircraft is the biggest so far in the Citation range and deliveries follow receipt of the aircraft's type certification from the US authority, the Federal Aviation Administration (FAA), in September last year.

Certification had been delayed while Textron and the FAA came to an agreement over a fuel tank issue. The super-midsize Longitude keeps its fuel in wing tanks, like most aircraft, but they extend into the wing roots and, thus, might be deemed fuselage tanks, which have different flammability requirements.
The Longitude is Cessna's most extensively tested aircraft. No fewer than five flight-test and demo aircraft completed nearly 6,000 hours of flight time, including a 31,000nm world tour to show off its 3,500nm range.

"The newly certified Citation Longitude brings unrivalled technology to the business travel market, for both the passenger and the pilot, offering our customers the most efficient and productive super-midsize jet now in operation," said Ron Draper, president and CEO of Cessna. He went on to cite the Longitude's longest maintenance intervals in its class, 800 hours or 18 months, making it "the most cost-effective aircraft in its category".

Leading private jet operator, NetJets, announced a 175 aircraft order for the Longitude at the 2018 National Business Aviation Association (NBAA) business aviation convention and exhibition, along with up to 150 of the larger Cessna Hemisphere jets, still in development.

The Longitude isn't only available as a business jet. At last November's Dubai Airshow, Textron announced that it is configuring the aircraft for flight-inspection missions for the Japanese Civil Aviation Bureau (JCAB).

"From its early design stages, the clean-sheet design of the Citation Longitude gave us the flexibility to incorporate a wide-range of special missions capabilities into the platform," said Bob Gibbs, vice president, defense & special missions sales.

The JCAB Longitude will be outfitted with the latest Unifis 3000-G2 flight-inspection equipment from Norwegian Special Missions. It will perform verification of navigation aids, such as instrument landing system approaches, ground-based augmentation system, very high frequency omni-directional range (VOR), tactical air navigation system (TACAN) and more.
Stay up to date
Subscribe to the free Times Aerospace newsletter and receive the latest content every week. We'll never share your email address.