Let's see fraction!
As the number of private jet movements in Dubai continues to climb, a new company has launched, offering flexibly fractional ownership in the region.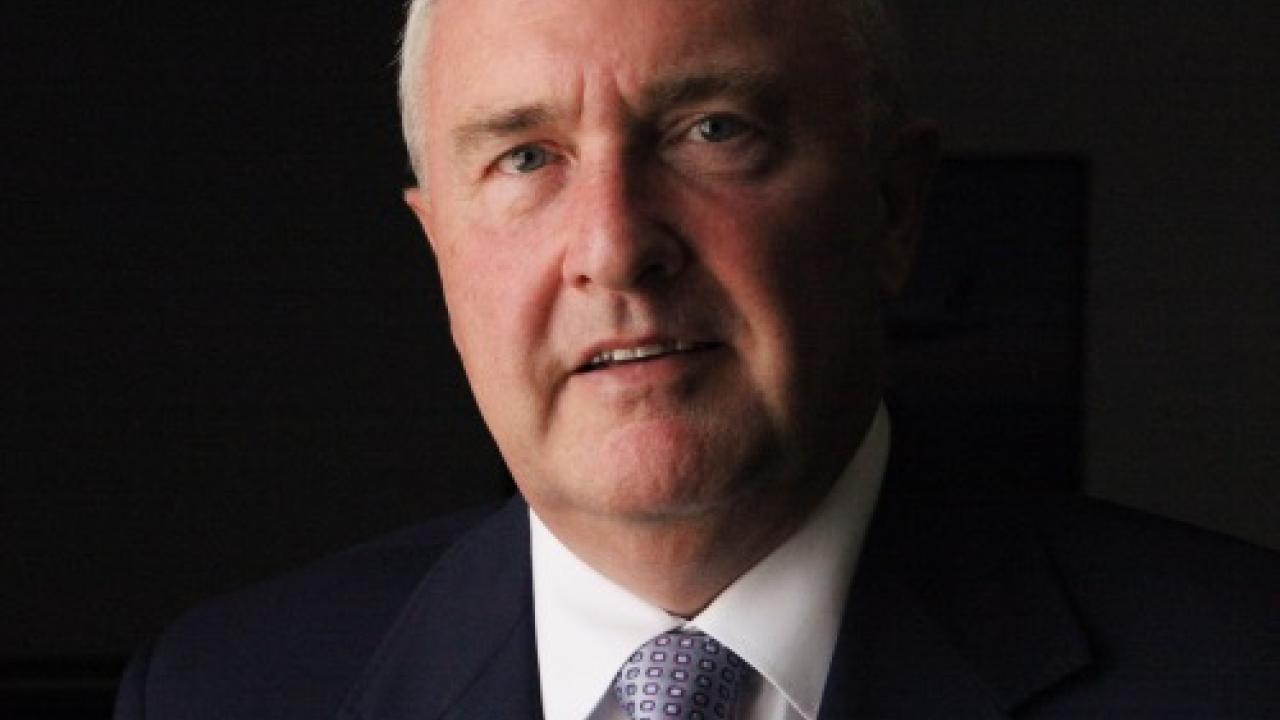 John Brayford: "We are trying to find as much flexibility for the customer as possible, and still make money." Picture: The Jetsets Middle East.
Fractional ownership is a method in which several unrelated parties can share in, and mitigate the risk of, ownership of a high-value tangible asset.
The Jetsets is a new fractional private jet company, led by president John Brayford, who has more than 30 years' experience in aviation in the region and in Europe.
The company also boasts Shareef Ghalib Kattan, a former VP with both NetJets and VistaJet, as senior vice president of sales.
Dubai-based The Jetsets is partnered with Gamma, and will use that company's air operator's certificate (AOC) for its aircraft.
Brayford said: "We are working with Gamma in Sharjah, but we will have a floating base. When an owner purchases his share, he will nominate his home base. Our focus is initially the UAE and Saudi Arabia, but we will move up the Gulf over the next few months. We have to understand, logistically, where the owner would place the aircraft. We need to have clients who would position them close together."
The one-tenth shares are already on sale, and the team is in the process of purchasing the first aircraft, a pre-owned Bombardier Global 6000.
Brayford explained: "In the US, fractional companies market shares based on the list price. The list price of a Global 7500 is about $75 million, so one tenth shares will cost $7.5 million. But companies like NetJets don't pay list price, so immediately they are making a profit.
"We found that quite a number of relatively new aircraft come on to the market with only 200-300 hours per year. They are hardly used, but devaluation kicks in, so these aircraft, after three years, are not much over 50% of their new cost.
"So we looked for pristine aircraft, up to three years old, with the balance of the warranty, low cycles and low hours. Even though there is an upturn in charter demand, there is a steady flow of these aircraft coming on to the marketplace, and they are selling at sub $40 million.
"Part of our business model is to pass on the capital cost, at cost, to the buyers. It will cost around a million dollars to get it to Sharjah and register it with the civil aviation authority, and do everything to get it into a pristine condition. So your one tenth share would be $4 million, maximum, rather than the $7.5 million you would pay for the same in Europe."
Under the plan, each tenth share gives the fractional owner 1,000 hours per year, with flexibility and transparency as key selling points.
Brayford said: "This is a 10-year contract, where the aircraft depreciates to zero over that period at a fixed annual rate, with an opt-out, an opt-back to a new contract, or an option to switch to any of the products that we may have to offer at that first break point in five years. If you want to opt out, there is a fixed value of your aircraft, based on a straight rate of depreciation.
"We are trying to move away from monthly bills, and the discussion and debate about charges every month. We're starting off with an annual inclusive maintenance and running costs fee, which covers everything apart from the 'unusuals' – such as war zone flying, high density airport costs, de-icing – which we would quote for separately.

"Because we have gone for 1,000 hours, which is pretty ambitious for these aircraft, we are not going for a carry forward. We will balance the direct operating costs budget and credit back to those who have underutilised a proportion of what they paid at the beginning of the year. We'll balance the fuel account as well. We don't make money on the fuel. The fuel is a shared activity.
"You can bring forward hours, up to 10% of next year's hours if you overshoot, but you can't carry forward any hours into next year, so you start afresh every year.
"We are trying to find as much flexibility for the customer as possible, and still make money. I think we've got that," he concluded.
Jill Stockbridge reports.
Stay up to date
Subscribe to the free Times Aerospace newsletter and receive the latest content every week. We'll never share your email address.